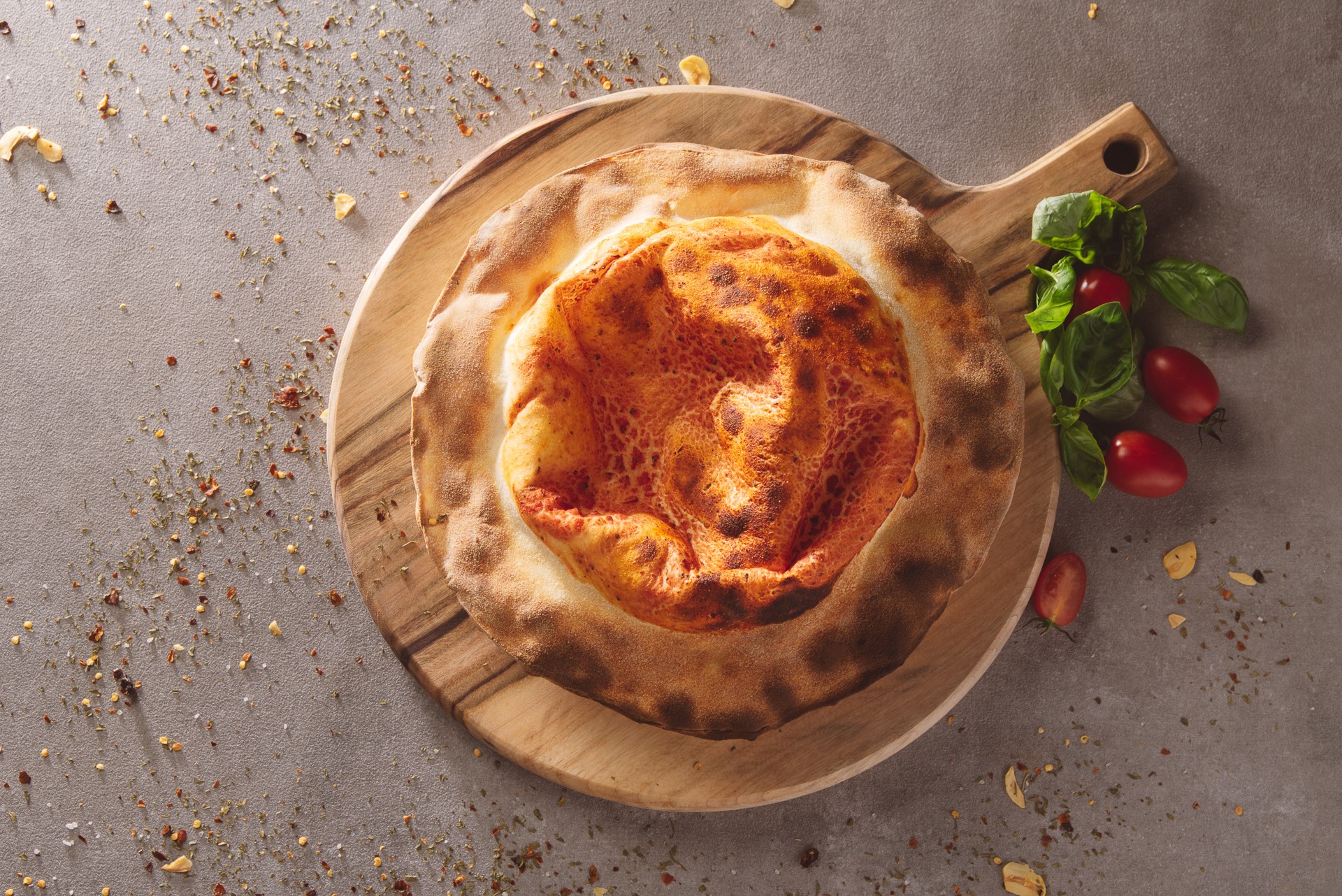 Il Ponte, Millennium Hilton Seoul's popular Italian trattoria, has unveiled its new menu. Long-acclaimed for its authentic Italian pizzas and homemade pastas, Il Ponte has added tempting new ones to its culinary repertoire starting from March 2nd, 2020.
The new items will include a signature pasta of Il Ponte, which will feature handmade pasta. Il Ponte will continue to make its authentic Italian pizzas – hand tossed and thin-crusted – with more gourmet toppings such as Pizza Vesuvio with salami, mozzarella, basil and garlic (KW 25,000); Pizza Verde with basil pesto, ricotta, pistachio cream(KW 28,000).
Other debut main dishes include: Tagliolini with black truffle and parmesan cheese (KW 24,000); Cotoletta Alla Milanese with breaded veal chop (KW 42,000); and more.
There will also be new dessert additions including: Mascarpone Tiramisu with strawberries (KW18,000); Cannoli with sweet ricotta and pistachio(KW 18,000); and Amalfi which includes lemon cake, sherbet and limoncello(KW 18,000).
The new menu items pick up on current culinary trends in Italian cuisine from around the world, and are an exciting way for Il Ponte diners to experience unparalleled Italian food in Seoul.
For reservations or enquiries, please call Il Ponte at (02) 317-3270. Tax and service charge are already included in the prices quoted above.


About Millennium Hilton Seoul

As the premier executive hotel in the heart of the business, shopping, and entertainment districts of Korea's capital city, the Millennium Hilton Seoul is simply a home away from home for many of today's discerning travelers.
Providing the most exclusive amenities and services, the 22-storey, 680-room Millennium Hilton Seoul boasts four superb restaurants, a deli and a bar. In addition, a Swiss Perfection Clinique La Prairie Spa is the finest ways to unwind and relax after a hectic day at work.
Furthermore, the Millennium Hilton Seoul offers the most comprehensive banquet facilities in Seoul and one of the most magnificent lobbies in the world. Nestled at the foot of Mt. Namsan with spectacular views of the city all year round, the Millennium Hilton Seoul is an oasis in the bustling city of Seoul.
About Hilton Hotels & Resorts

For 100 years, Hilton Hotels & Resorts has set the benchmark for hospitality around the world, providing new product innovations and services to meet guests' evolving needs. With 585 hotels across six continents, Hilton Hotels & Resorts properties are located in the world's most sought-after destinations for guests who know that where they stay matters.
Hilton Honors members who book directly through preferred Hilton channels have access to instant benefits. Begin your journey at www.hiltonhotels.com, and learn more by visiting newsroom.hilton.com/hhr and following Hilton Hotels & Resorts on Facebook, Twitter, and Instagram.