Korea Eximbank Chmn. Urges Industry Innovation Leadership & Continued Digitalization
He delivers his New Year's message in which he called for redoubling its efforts to help export sector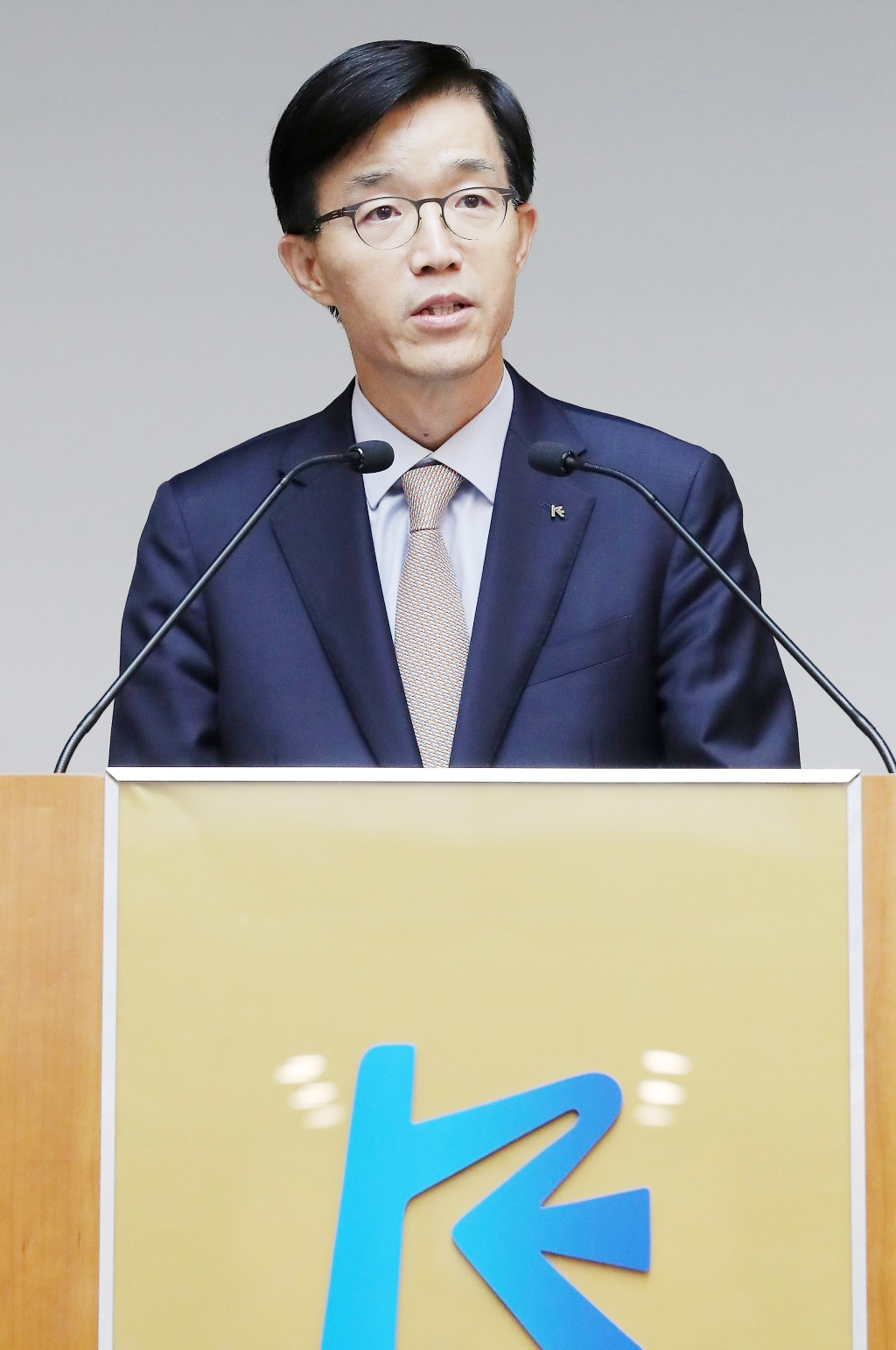 Chairman Bang Moon-kyu of the Export and Import Bank of Korea (Eximbank).
Bank in his New Year's speech, Korea Export-Import Chairman Bang Moon-kyu said the bank should redouble its effort to help the export sector, which is now teetering on the threshold of $1 trillion in annual exports. Everyone should put in creative moves realizing the bank's tough mission this year.

"We have to put to work everything we learned and make full use of our facilities, including export finance, EDCF and funds for economic cooperation, among others, as the scouts at the forefront of helping the national economy grow by boosting exports," the top executive of the bank said.

He said the bank has to continuously come up with new financial packages and commodities to help Korean firms to find new markets overseas for their products and services.
Eximbank extended for another year its special facilities for loans to parts and shipbuilding materials makers. The bank set up the facilities in November 2018, and operated them until Nov., 2019 with total loans disbursed from the facilities coming to 430.8 billion won.

He also touched on the need for digitalization of operational facilities and services, saying that the bank must have it as it became a "must item" for the banks, not optional one.

Eximbank began to build the Digital Workplace in March, last year, and also introduced an automatic credit checkup system, with an intention to widen the digitalization facilities.

The Export-Import Bank of Korea is an official export credit agency (ECA) providing comprehensive export loan and guarantee programs to support Korean enterprises conducting business overseas.
Since its establishment in 1976, Korea Eximbank has actively supported Korea's export-led economy and facilitated economic cooperation with foreign countries.

Korea Eximbank's primary services include Export Financing, Trade Financing, and Guarantee programs structured to meet the needs of clients in a direct effort to both complement and strengthen clients' competitiveness in global markets. The Bank also provides Overseas Investment Financing, Import Financing, and Financial Advisory and Structuring Services geared to maximizing business opportunities abroad.

"Since our foundation in 1976, KEXIM has been at the forefront fulfilling our core mission to grow and develop Korea's export trade," according to the bank.
"For over 40 years, KEXIM has believed that one of the most important contributions we make is to serve as a catalyst for change responding to the needs of Korean companies, while also demonstrating flexibility in working with trade partners as a stabilizing force within the Korean economy."

Korea's economy ushered in an era of $30,000 per capita income and $600 billion in exports last year through the combined efforts of corporations and key economic actors, with KEXIM providing 60 trillion won in corporate loans and guarantees.

"Today, with growing challenges and uncertainties lying ahead from trade wars and emerging protectionism, our role has become pivotal in coordinating efforts in collaboration with the Government and other trade partners.

"We will try to live up to this responsibility with our ongoing commitment to raise competitiveness of Korean business in a global marketplace, deploying comprehensive product range to companies that are innovating for more sustainable future.

"KEXIM will work together with our partner countries through enhancing effectiveness of our Economic Development Cooperation Fund (EDCF) to find sustainable path for development. We also hope to support peace and co-prosperity on the Korean peninsula through our Inter-Korean Cooperation Fund (IKCF)."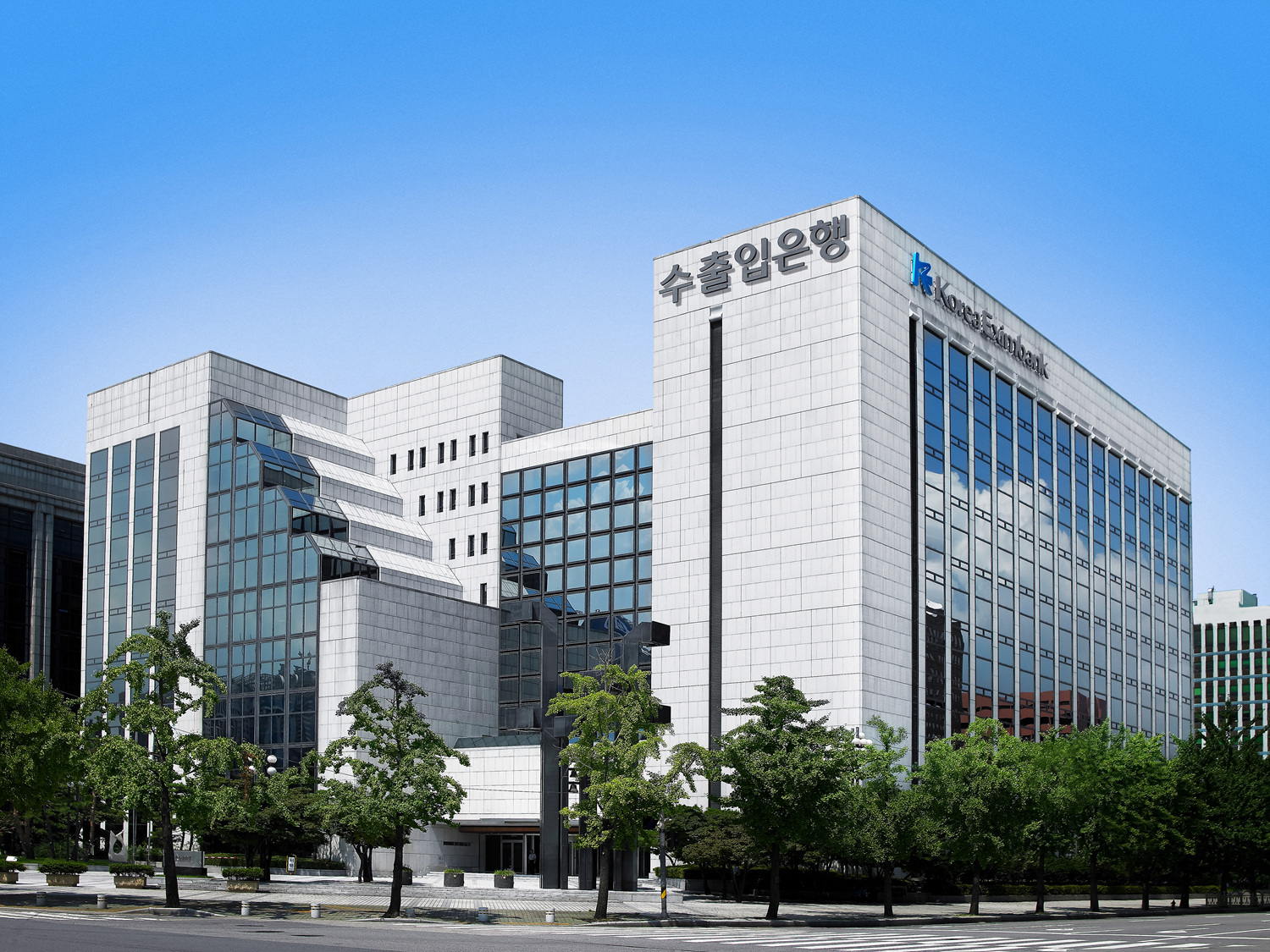 A view of Korea Eximbank headquarters in Yeouido, Seoul. (Photos: Korea Eximbank)