Chairman Lee confirms new strategy to support reformed growth of businesses, boosting scale of financial support including loans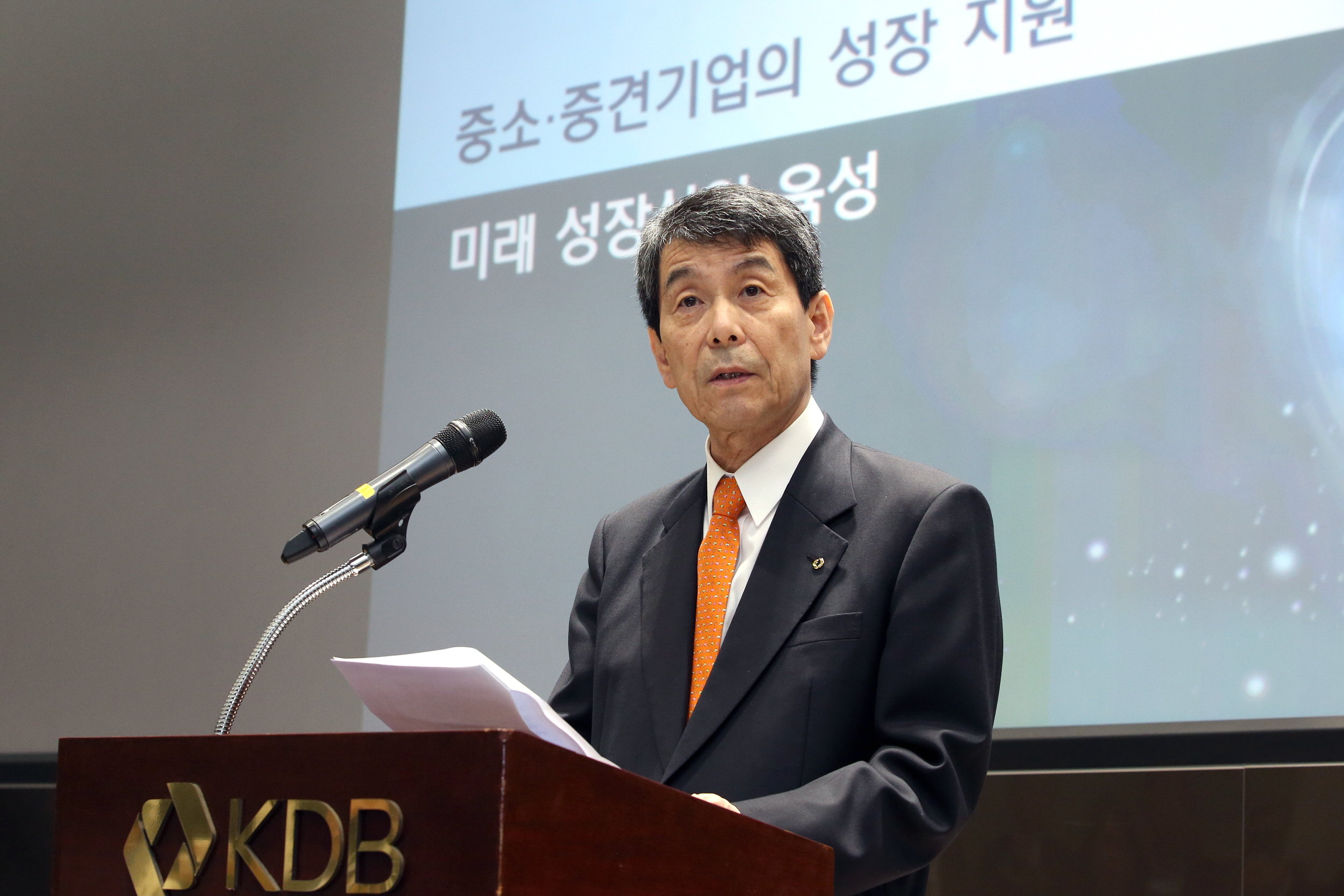 Chairman Lee Dong-gull of Korea Development Bank. (Photos: KDB)
Korea Development Bank (KDB) will go all out to help nurture next-generation businesses take firm root.

KDB says it will do everything it can to provide expanded support to reformed growth of businesses, while boosting the scale of financial support including loans and making direct investments in venture firms with great potential.

Chairman Lee Dong-gull said this is the year that the Korean economy needs a hero. The bank should come up with wiser moves than before and work on to complete changes and reform this year, he added.

The bank has already introduced data science in its operation as part of a plan to digitalize its facilities and train its personnel so they can grow with the bank.

The bank will also strengthen financial loans by allocating net profit to a fund to share with the businesses.

KDB, in a recent reorganization, setup the Venture Financial Headquarters in its reform growth sector, a move taken to strengthen its financial support for growth stages.
The Industrial and Financial Center was set up in the corporate financial sector, which will provide exclusive financial support for the industrial sector, including parts and materials, and the second battery area in particular.

Korea Development Bank raised 400 billion won via sustainable bonds issued to domestic institutional investors.
The bond's term and coupon were not disclosed. The issuance was the policy bank's third offering of ESG bonds following an issuance of 300 billion won worth of green bonds and 300 billion won worth of social bonds in 2018.

Traditional banks face increasing competition from digital-only players, leading to further pressure on net interest margins. In the episode, Sandler O'Neill's co-head of investment banking and executives from First Horizon and South State Bank discuss the growth of digital-only deposit platforms, how have they kept banks from decreasing deposit costs despite Fed rate cuts and the investments that community and regional banks are making to combat the threat and improve their product offerings.

The importance of scale has been a driver of larger bank deals announced in 2019 but longtime analyst Nancy Bush is skeptical of the argument. In the episode, the veteran bank analyst, who will retire at year-end, discussed recent large bank M&A, the future of equity research, including the prospect of other analysts opening independent firms like her own, and whether she believes bankers truly have learned lessons from past downturns and are better prepared for an eventual turn in the credit cycle.

Banks face increasing competition from digital-only players courting would-be customers with easy-to-use applications and higher rates, but traditional institutions are investing in their own platforms to keep up with the changing landscape.

KDB Bank, the Covered Company, was established in April 1, 1954 as a government-owned financial institution pursuant to the KDB Act, as amended. Since its establishment, KDB Bank has been the leading bank in Korea with respect to the provision of long-term financing for projects designed to assist the nation's economic growth and development. The Korean government owns all of its paid-in-capital.
A view of Korea Development Bank headquarters in Yeouido, Seoul.