Shinhan Life Insurance Wins 2019 CCM Award for Promotion of Consumer-Oriented Management
Shinhan President has won presidential award for first time since its inception; diverse regimes introduced to promote consumer-centered management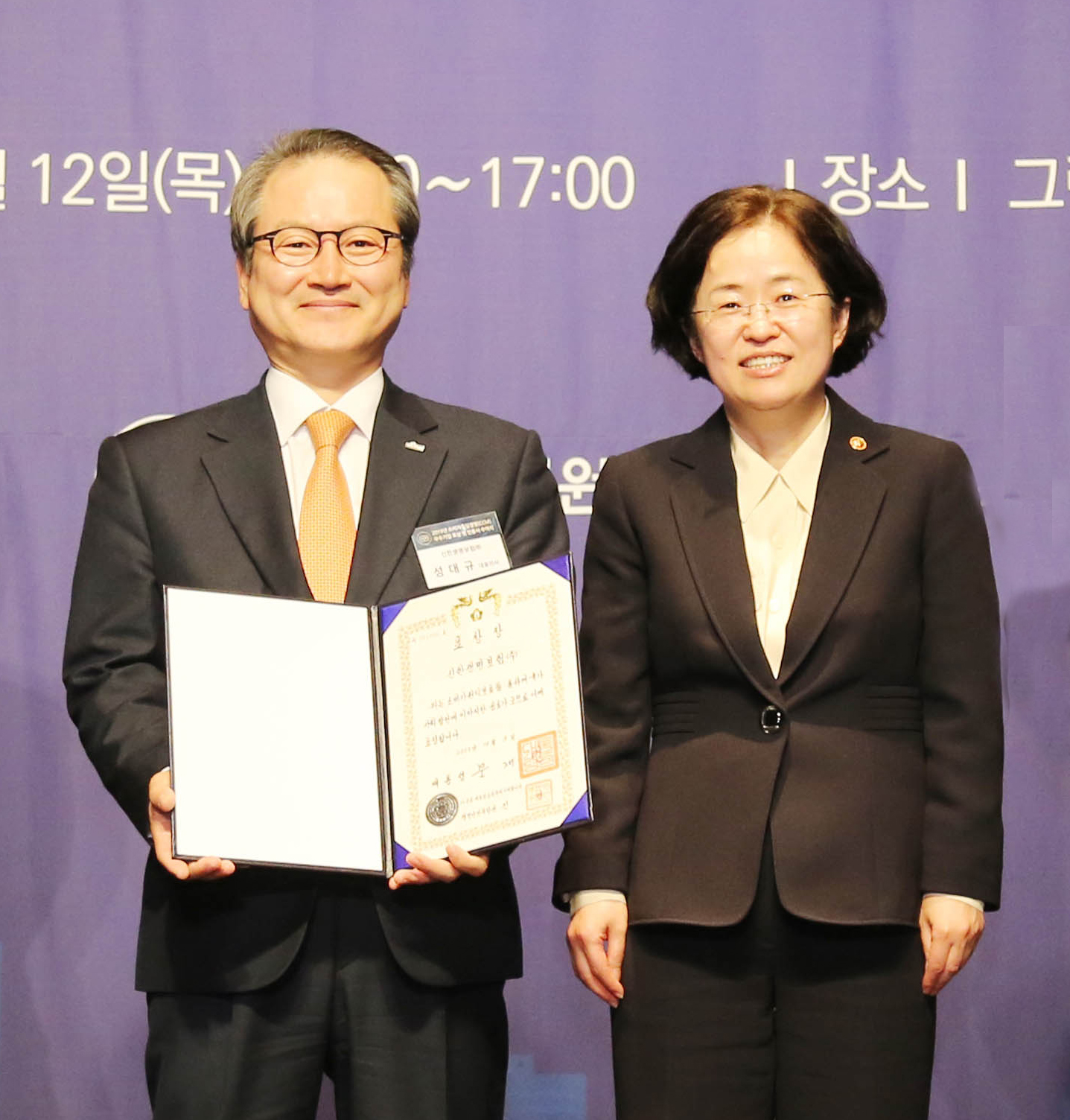 President Sung Dae-kyu of Shinhan Life Insurance poses with Chairperson Joh Sung-wook of the Fair Trade Commission after the former received the presidential prize and CCM award at the 2019 Consumer Centered Management (CCM) Awards ceremony at the Ambassador Seoul Hotel. (Photos: Shinhan Life Insurance)
Shinhan Life Insurance made it onto the list of premier consumer-oriented companies at the 2019 Consumer Centered Management (CCM) Awards ceremony at the Ambassador Seoul Hotel.
The life insurer also received the presidential prize, the highest government award.

It was the first time that Shinhan Life Insurance won the presidential award since its establishment.

The life insurer received a certificate of the 2019 CCM award for the third straight year.

Shinhan Life Insurance's winning the CCM award recognized major activities related to the creation of corporate values, including those for management leadership and strategies, which have all been conducted from the viewpoint of consumers. In 2015, Shinhan Life Insurance was awarded its first CCM prize.

CCM certification is organized by the Fair Trade Commission. The Korea Consumer Agency is responsible for CCM evaluation and certification. Shinhan Life Insurance, the winner of the 2019 CCM premier consumer-oriented company award, is granted with the right to carry "Premium CCM Certification Mark."

Shinhan Life Insurance has been credited with ramping up consumer-centered management by lending an ear to consumers' views and having upgraded related regimes. Shinhan Life Insurance was presented with the presidential award since the life insurer was recognized for spearheading a corporate consumer-oriented culture in the financial industry.

Shinhan Life Insurance President Sung Dae-kyu said, "Shinhan Life Insurance President has won the presidential award for the first time since its inception since diverse regimes have been introduced to promote consumer-centered management based on efforts to max out customer' values, the first one of CEO management tenets on top of all staffers' proactive participation."

The life insurer will do its best to make financing "winning warm hearts" by proactively communicating with consumers and strengthening consumer-centered management, he added.

Shinhan Life Insurance has established a consumer-oriented management system to strengthen consumer-focused management and monitor consumers' views to lend an ear to their voices in real time.

The life insurer has introduced regimes such as "CEO on-site office" in which the top manager makes inspection tours to listen to voices of consumers in every region across the country, as well as a 100-person consumer jury system comprising of offline consumers so far this year.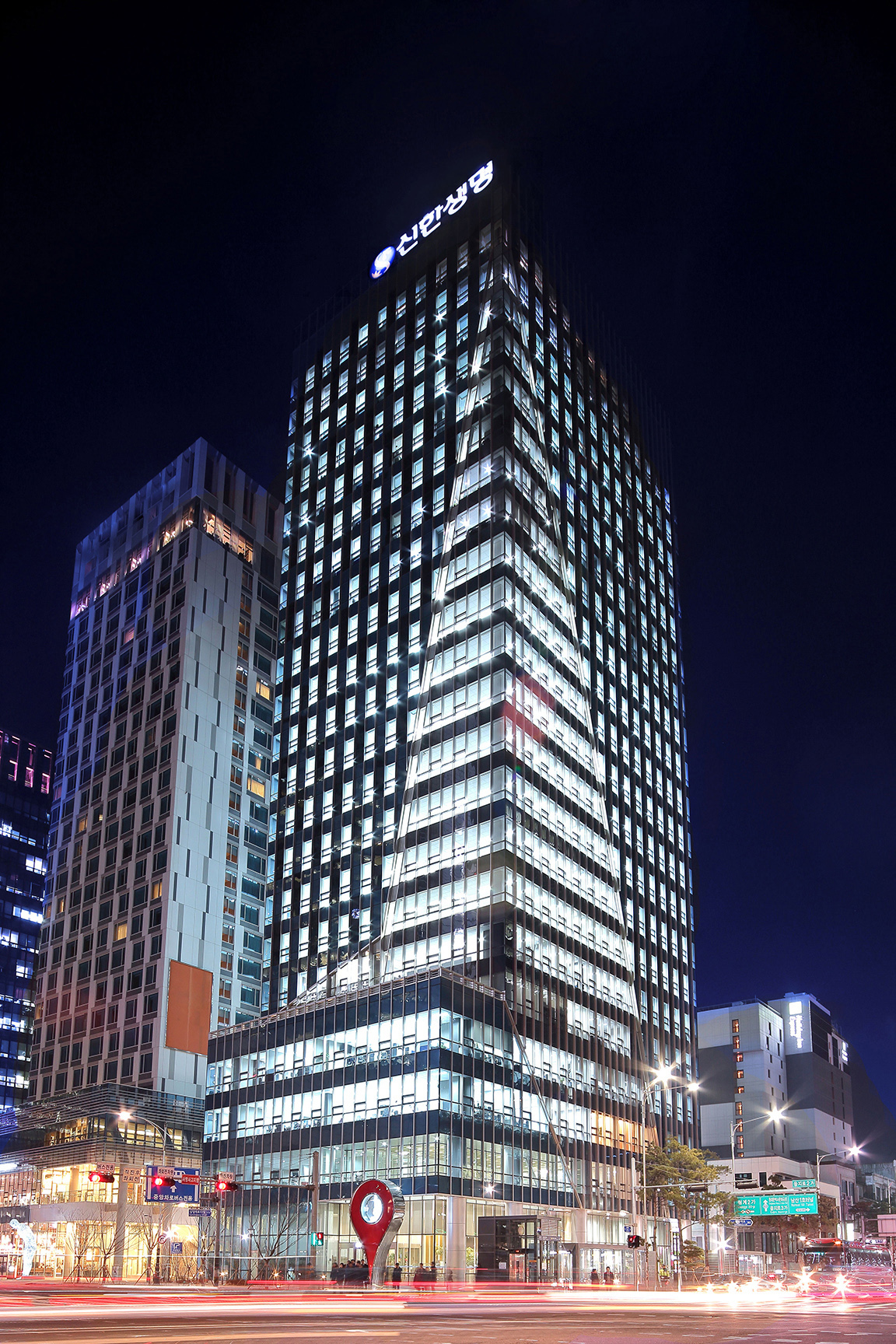 A view of Shinhan Life Insurance building in Janggyo-dong, Jung-gu, Seoul.