Chmn. Sohn of Woori Financial Group stresses trust, reform and effectiveness as the three key words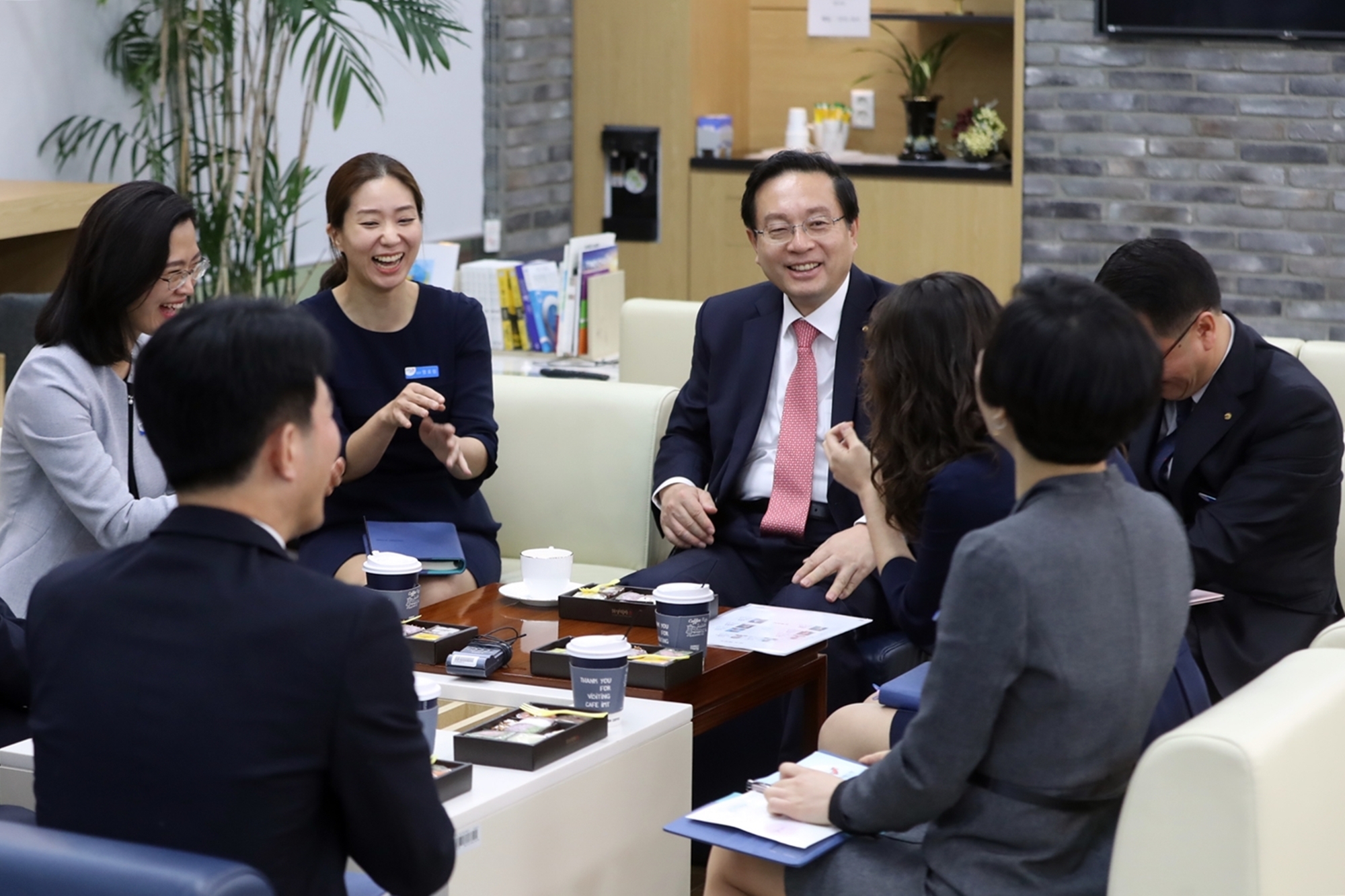 Chmn. Sohn Tae-seung of Woori Financial Group gives words of encouragement at a meeting with staff members.
In his new year speech on Jan. 2, Chairman Sohn Tae-seung of Woori Financial group warned that it needs to redouble efforts to regain the public's trust, which can be lost in a matter of seconds. With this mind, he will lead the financial group to build a culture based on change and reform and push an operation centered on customers.

He said, "trust, reform and effectiveness as the 3 key words." He also stressed the importance of alliances with different industries and reform in marketing processes to boost profits in such key areas as loans, deposits, retirement funds and forex, along with CIB, asset management, and reform in the digital sector.
Woori Financial Group's Chairman Sohn Tae-seung is making all out efforts to improve the group's shares.

He is trying to show his confidence in the future performance of the financial group through multiple stock repurchases, while planning overseas investor relations sessions to attract more foreign investment.

Last week, he bought back 5,000 group shares, which is the third such purchase this year. Sohn bought 5,000 shares in February and March, respectively. He now owns a total of 53,127 shares of Woori Financial Group.
At the same time, the chairman plans to visit Hong Kong and Japan in late May to meet institutional investors there, including pension funds. The investor relations meetings are aimed at attracting new investment.

Sohn's strong drive came as the group's share prices have not bounced back in line with its handsome business performance.

After Woori Bank switched to a holding company in January, its net profit surged to 568.6 billion won in the first quarter. Woori surpassed Hana Financial Group to become the nation's third-largest financial group by net profit following Shinhan and KB.

The group's solid performance in the first quarter, however, failed to provide the impetus for the prices of its shares
Woori Financial Group Chairman Sohn Tae-seung started off his new year by paying visit to the grave of Joseon era Emperor Gojong, emphasizing the group's position in the nation's financial development.

The history of Woori Bank traces back to Daehan Cheon-il Bank, established in 1899 with funds from the Joseon imperial family.

"Now is the time to challenge for change and innovation, before change forces itself upon us," he said.
"The top priority for Woori Financial this year is to regain the customers' trust."

KEB Hana Bank and Woori Bank are facing the prolonged consequences of the derivatives-linked funds fiasco.
Last month, the Financial Supervisory Service delivered notice to both banks, including plausible penalties upon their key executive members involved. Both banks earlier vowed to fully abide by the FSS' arbitration on damage compensation in an effort to minimize the impact on management.

Woori Financial Group has managed to attract more foreign investors and see growth of earnings from Asia this year, under Chairman Sohn Tae-seung's reign.

Sohn assumed his position as chairman when Woori became a financial holding company in January. He has doubled as the bank's CEO, a position he took in December 2017. Sohn has actively sought to meet investors overseas.
In May he traveled to Japan and Hong Kong, and in October the Middle East and the U.S.

The percentage of Woori's foreign investors has grown to 31 percent in November from 27.3 percent in January. The other three financial groups all saw their foreign ownership fall in the same period.

This year, Woori acquired ABL Global Asset Management, Tongyang Asset Management and Kukje Asset Trust, a real estate management company. It also bought shares of Lotte Card.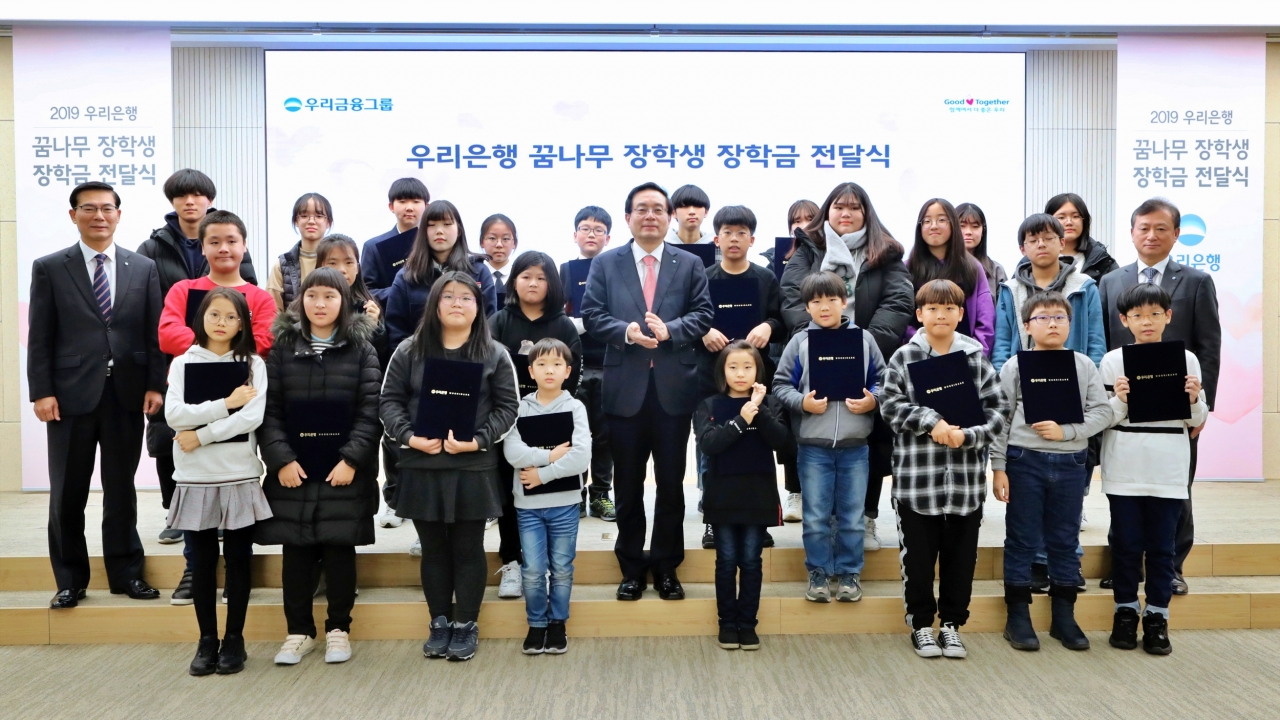 Chairman Sohn Tae-seung of Woori Financial Group poses with students after Chairman Sohn delivered Dream Tree Scholarships to them. (Photos: Woori Financial Group)