Aims to expand profits and seek new growth engines to prepare for mid-term profit plans amid tough financial environment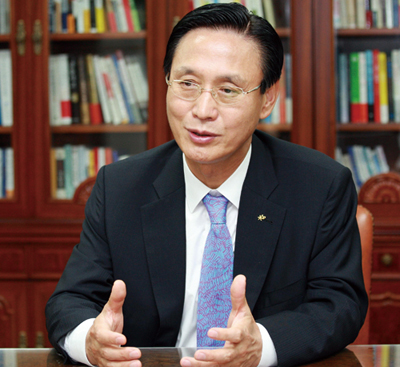 President Min Byong-deok of Kookmin Bank.
Kookmin Bank seeks stable growth in its operations this year instead of big growth in its assets, focusing on cutting expenses and costs.
President Min Byong-deok said that the bank should rid itself of its age-old way of thinking and pursue possible sustainable growth.
He called for da-hung-nan-bang, in Chinese characters, meaning the people should unite and step up their actions for resurgence when times are tough.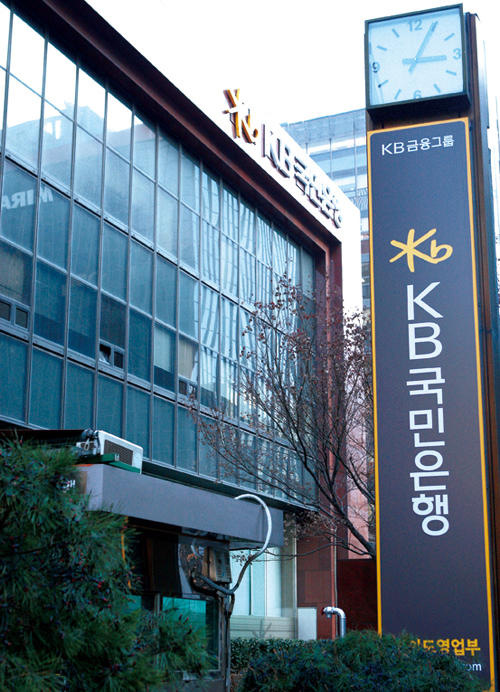 The CEO said, "As we are faced with a very difficult financial environment, we should pursue the Chinese proverb to overcome the tough situation in our operations due to the prolonged global economic slump and we might be able to turn this year into a year of new opportunities."
Among the new strategies for this year are four major tasks such as the exploration of overseas financial market, strengthening smart finance and foreign exchange competitive power, reform of the loan portfolio, and strengthening financial goods on and offline.
The bank will keep a close eye on the exploration of overseas financial markets and competition for survival as it looks overseas to escape the saturated domestic financial market and seek new profit sources. The bank will also cooperate with its affiliates in the KB Financial Group to provide total financial solutions both at home and overseas.
The bank will open a branch in Beijing this year following the establishment of a local subsidiary in China and it will explore other financial markets in Asia. The bank' s operation in Cambodia is being looked upon as the best example of the bank' s overseas success. The wholly-owned subsidiary in Cambodia, from the start, tried to attract local individual customers. Now more than 75 percent of deposit accounts at the bank are held by individual customers, creating a model of its success in localizing its operation, not only dealing with Korean firms and individuals in Cambodia.
The bank will also boost its support for SMEs and economically distressed individuals under its joint survival campaign, standing out as a top bank in customer satisfaction.
To achieve this end, the bank is ready to disburse 10.2 trillion won to small businessmen, 8 trillion won to SMEs, and 2 trillion won to medium businesses °™ totaling more than 20 trillion won in new loans to those SMEs having tough times in their operations.
Last year? despite all the internal and external changes? Kookmin Bank reached significant milestones in a number of areas:
The bank was the first commercial bank to have exceeded 5 million smart phone-based banking users through the KB Star Banking application.
Approaching the era of a 100-year lifespan? the bank has also successfully launched the 'KB Golden Life Service,' which is designed to provide both financial and non-financial related retirement planning services, the CEO said.
"We are especially honored to be the first domestic bank that ranked number one in the National Customer Satisfaction Index (NCSI) for seven consecutive years and also ranked number one in Customer Satisfaction of Korean Commercial Banks for six consecutive years. These are the most valuable gifts we received from all of you," Min said.
"In 2013? all Kookmin Bank employees will start the new year with the spirit of perseverance. For this? Kookmin Bank will endeavor to not only strengthen the trust of our customers and put more emphasis on social values? but also embark on sustainability management deeply founded upon KB' s basic beliefs and principles," the CEO said.