The bank also to seek future growth engines and profit in diverse areas of banking to boost profit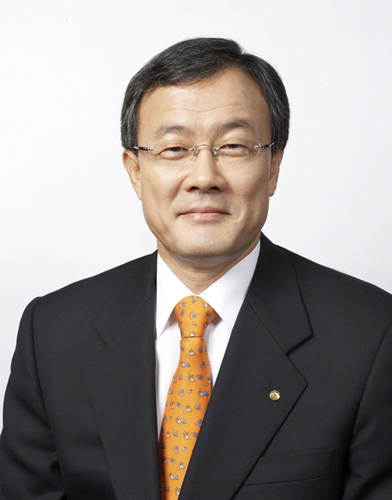 President Lee Soon-woo of Woori Bank.
President Lee Soon-woo of Woori Bank said, "What we need are strategies to secure profits in diverse areas of banking through tough risk management and stable growth, while holding down expenses as we are faced with a low-growth and low-interest age that we have not experienced before and that will stay with us for an extended period."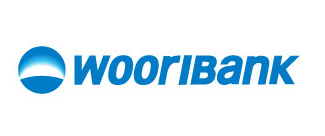 "In order to overcome such a tough financial environment," he said, "we have to strengthen our future competitive power, make management more efficient, and secure future growth engines," in explaining the three major objectives of his management strategy for this year.
Effective management doesn' t mean just reducing expenses, but also not investing in banking areas with little profit potential, but putting money in investments and activities that will secure future growth engines, Lee said.
President Lee has also decided to diversify the Woori' s areas of banking in search of profits and future growth engines as profit margins from deposit and loan interest rates are not enough to satisfy the bank' s profit targets in an age of low growth and low interest rates.
The bank will expand its customer base and its non-interest income to boost its profit level. The bank will also step up its overseas operations and at the same time its operations in the smart financial market. The bank will also look into the retirement fund market in the age of a low birth rate and an aging society, in addition to the financial market for foreign residents, which has been growing fast in Korea, in an effort to boost its profits.
The bank has decided to expand its social contribution as a corporate citizen, as banks in particular were called upon to do. The bank has opted to push its "Hope Dream Project" and "First Woori," designed to reform its organization. As part of the bank' s 20 tasks to help small businessmen under its true love financial support, the bank has decided to provide 1 trillion won in loans to them this month. "Hope Dream Installment Savings" is also a representative project in the true love finance project, accessible only to youths who are the providers in their families, multinational families, North Korean escapees, and the economically isolated, with a special favor of paying a 7.5 percent deposit interest rate on installment savings accounts.
The news on the special savings spread fast through word of mouth and the number of subscribers swelled to 1,500 in no time, with the tot
al amount in the accounts standing at 850 million won. The bank has already had the installment savings accounts, but this year is a little different as it focuses on small businessmen, small businesses, and the poor.
The bank also has a special motive in its push for financial support under the true love financial support project, which is to change its image as a bank only for large corporations to a bank that also extends financial help to the general public, thus winning their love and trust.
On April 18, the bank unleashed the loans with the annual interest rate of 3 percent to small businesses under the "Loans for Love To Enterprises" program, the lowest interest rate in the banking community. The bank charged 3.5 percent per annum for operation funds and 3.1 percent for facility loans for small businesses.
The bank also unveiled the loans for young businessmen under 40 years old who own businesses three years old or younger to be used as seed money, along with business consultations.
But the most representative strategy for providing financial support to the general public is the flexible maturity of the loans, meaning the bank will extend the maturities of the loans for the economically less off people who are not able to pay back the loans on maturity and get by only paying the interest. Last year, around 70,000 such borrowers benefitted from the bank's flexible maturity loans.