Woori Bank to share 20 pct stake, with MBK Partners taking 60 pct stake as it already has Woori Card to further strengthen its leverage in credit card market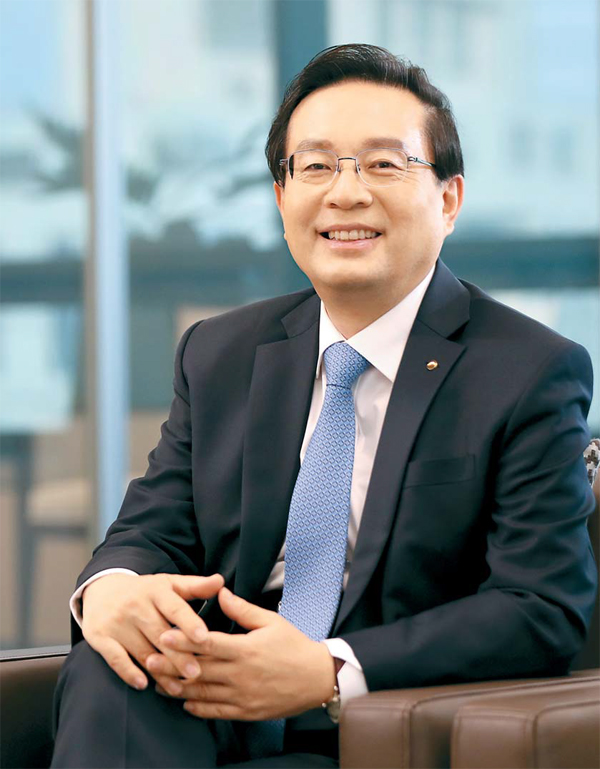 Chairman Sohn Tae-seung of Woori Financial Group.
Lotte Holdings said recently that it has selected a consortium of MBK Partners and Woori Bank as the new preferred buyer of Lotte Card, amid legal irregularities surrounding former negotiations partner Hahn & Co.

The holdings unit of the Korean-Japanese retail conglomerate said in a disclosure that it had initially chosen local private equity fund Hahn & Co. as its preferred bidder on May 3, but that the priority period for negotiations had expired as of May 13.

As a result, Lotte chose the MBK Partners-Woori Bank consortium as the new preferred bidder to negotiate the sale of Lotte Card. The change comes as Hahn & Co. CEO Hahn Sang-woo has been accused of tax irregularities by the labor union of local telecommunications company KT over a past asset sale, with the prosecution launching an investigation May 8.

The accusations, if recognized by the court, would effectively make Hahn & Co. ineligible to become a majority shareholder of Lotte Card under Korea's majority shareholder regulations.

Hahn & Co., the second-largest private equity firm in Korea following MBK Partners, had proposed buying an 80 percent stake in Lotte Card for around 1.44 trillion won ($1.25 billion). Lotte's subsidiaries would become minority stakeholders.

Lotte Holdings said it would continue working with the MBK-Woori consortium on details of the contract. Lotte Card is one of three financial units being sold by the retail conglomerate, alongside Lotte Non-Life Insurance and Lotte Capital.

The sale is taking place as part of Lotte's steps toward adopting a holding company structure. Under Korean law, which mandates separation of financial and industrial capital, a holding corporation cannot possess financial subsidiaries.

MBK Partners is to hold 60 percent stake in Lotte Card while Woori Bank share is 20 percent. MBK Partners is the largest stakeholder in Lotte Card, but Woori Bank has Woori Card as its affiliate which makes how it would work out in their cooperative work.

Industry sources feel that synergy from their cooperative work would be great as the two credit cards have different roots; Woori Card is rooted in the financial industry while Lotte Card kicked off its business in the business community with not many of the Lotte Group affiliates rooted in the financial industry when they were set up.
Woori Bank spurned off its credit card operation and set up Woori Card in April 2014 rooted in a solid financial network. This shows why there are many check card holders among its clients.

In the first half this year, Woori Card's total credits amounted to 35.499,4 trillion won of which 10.474,8 trillion won were check card credits, over 30 percent. Woori Financial Holdings which began its operation early this year, made Woori Card one of its affiliates in September.

Lotte Card has been boasting its corporate roots, along with Samsung Card and Hyundai Card as the only three credit cards with non-financial roots.
Hyundai Card has been created to cover the sales of Hyundai Motor and Kia Motors sales while Samsung Card has been used mainly in connection with Samsung Group affiliates transactions.

Lotte Card has been used in connection with Lotte Group's affiliates such as department stores, hotels, and large marts, among others.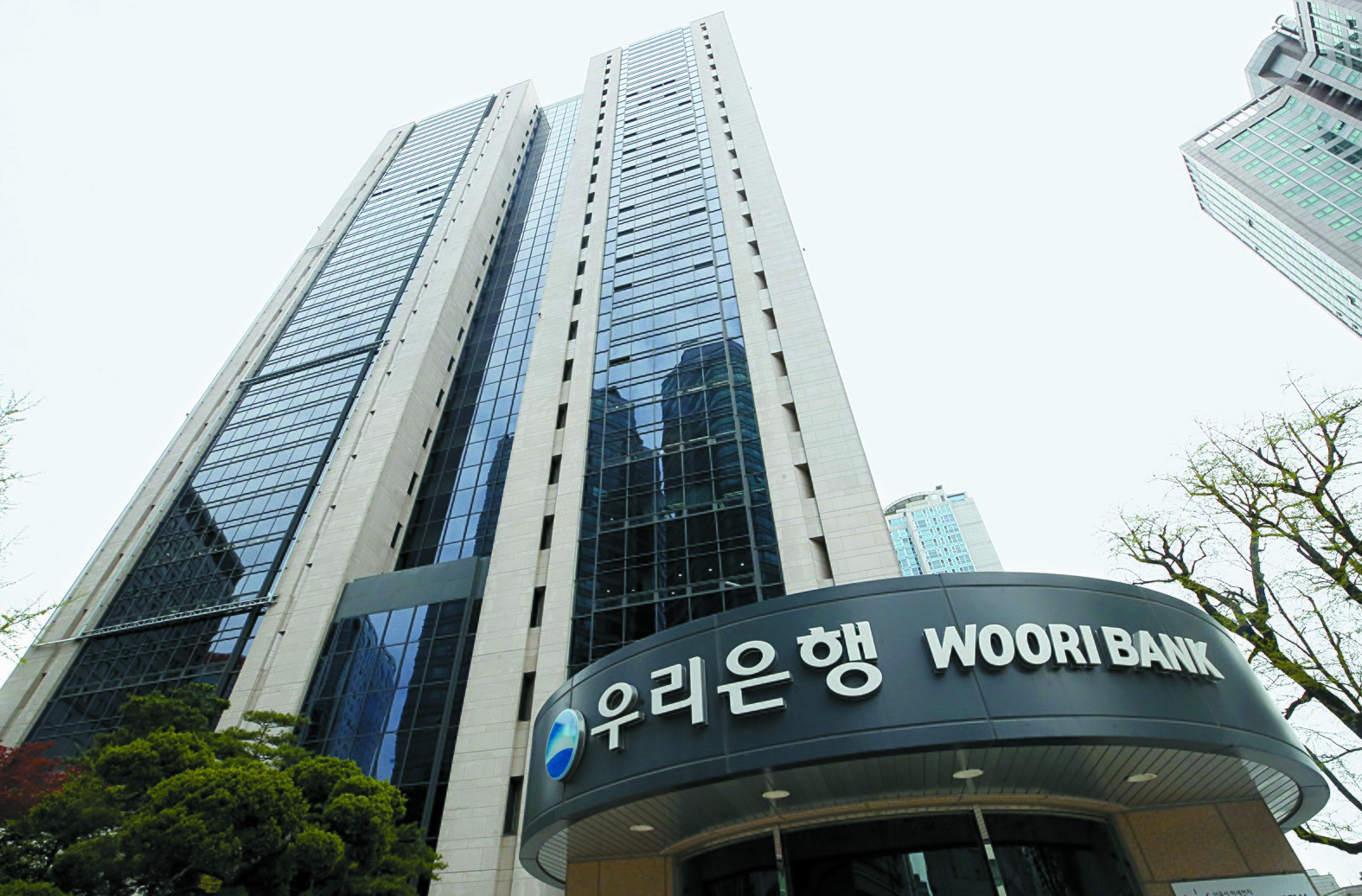 A view of the Woori Bank Building in downtown Seoul. (Photos: Woori Bank)