The special loans to encourage production of parts and materials in next 5 yrs thru KB Reform Financial Council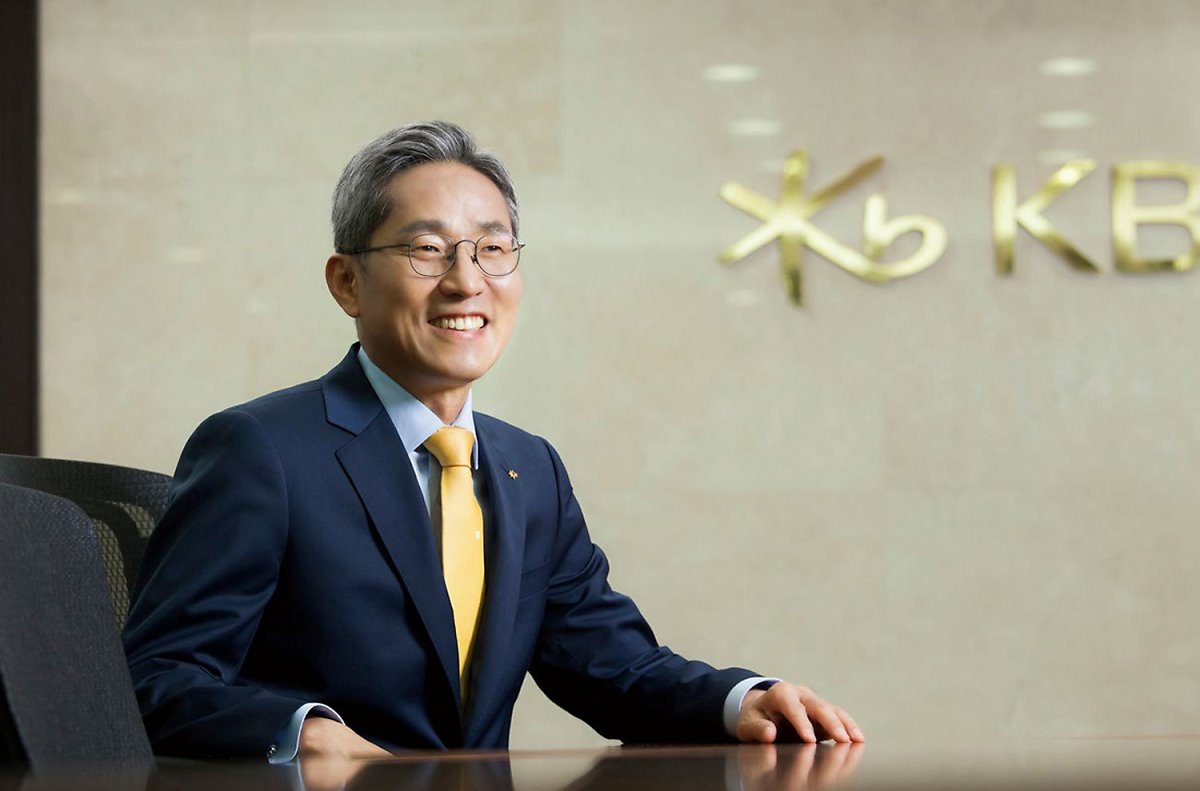 Chairman Yoon Jong-kyoo of KB Financial Group.(Photo: KFG)
KB Financial Group is set to provide 62.6 trillion won in low-interest loans to reform startups turning out parts and materials in the next five years.

Average financial institutions have been criticized for not providing much value to intellectual property as collateral and thus offering a dim outlook for the parts and materials makers when loans are provided.

The financial group said on Sept. 2 it opened the KB Reform Financial Council on Aug. 30 to examine the group's operational results and discuss future plans.

The council was launched on April 30 as a control tower for the group's plan to provide financial support to venture and SMEs for their reformed growth, which is led by group Chairman Yoon Jong-kyoo, as well as 13 affiliate CEOs and other top executives to sit in as members of the council.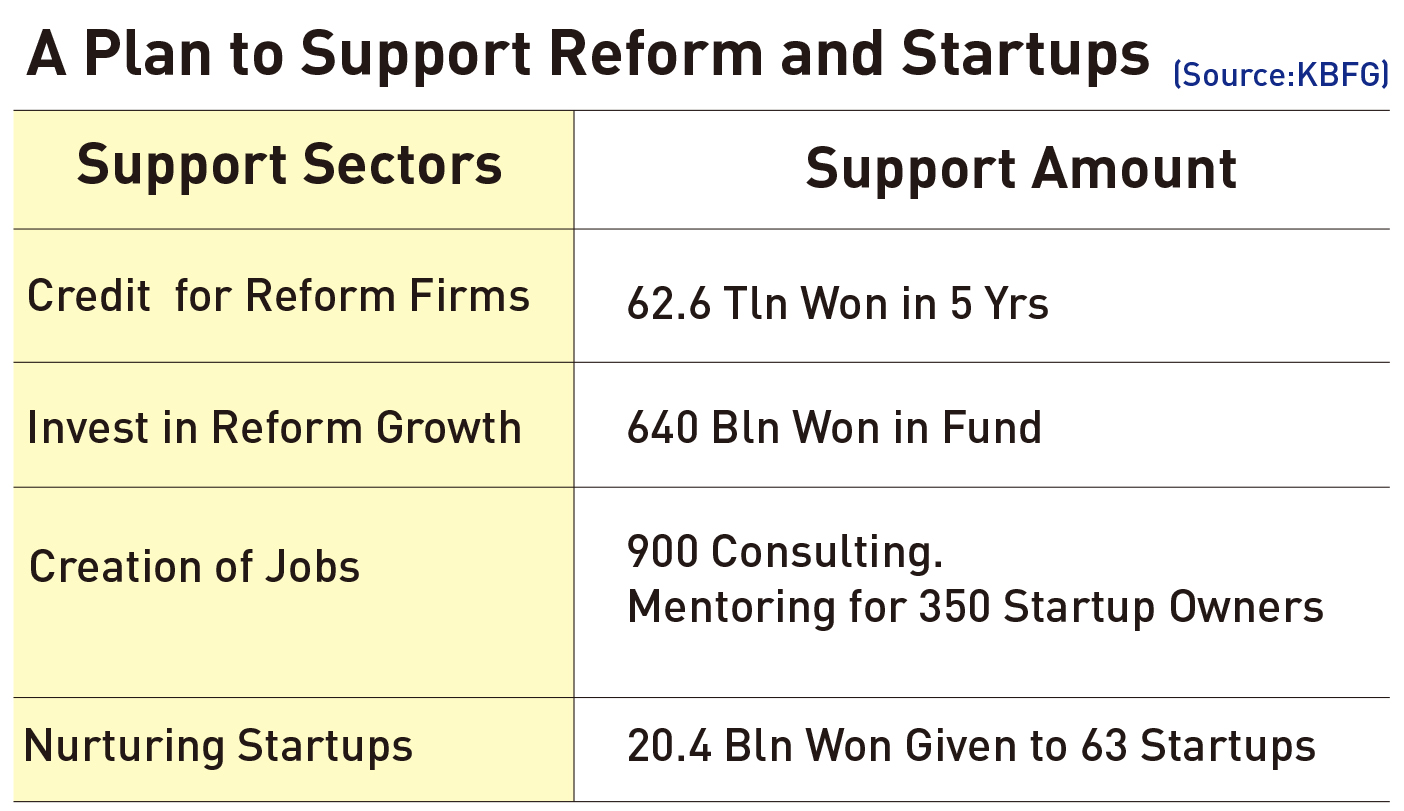 Chairman Yoon said reform and innovation should allow the company to find mobility for growth and the group will do its job in full to help boost the industrial competitive power as a leading financial group in the country.

On the agenda were such issues as strengthening the financial support, including loans and investments to the reform business firms, providing support to reform startups to create jobs, nurturing growth for startups and reform of platforms related to finance, altogether four major subjects.

The funds to be provided to reform startups and ventures amounts to 62.6 trillion won. Up until the end of July, 6.4 trillion won was provided in connection with technology development, out of which 33 billion won worth of loans were backed up by technologies as mortgages.

KB Financial officials said 60.3 trillion won would be loaned out to the area of technology finance, while the remaining 2 trillion will be loaned to startups with some 300 billion won in loans to be backed up by mobile asset mortgages.
The funds will be secured later for investments in reform growth firms with KB Investment and KB Securities taking charge of the investment fund creation. KB Investment is to be responsible for setting up 275 billion won in fund while KB Securities to take care of 365 billion won of the fund.

The financial group has been providing education and consulting to small business people in order to create jobs around the country through the KB Soho Consulting Center in operation in 12 locations around the country.
As of the end of July, the centers provided over 900 cases of consulting with some 350 small business owners attending the Startup Academy and the Soho Mentoring School around the country.

The group set up the Fintech Lab and the KB Innovation Hub to search for startups in need of growth support. So far, 20.4 billion won has been invested in 63 startups.