Andong Maskdance Festival 2019 will take place at Hahoe Village area in Andong from Sept. 27 to Oct. 6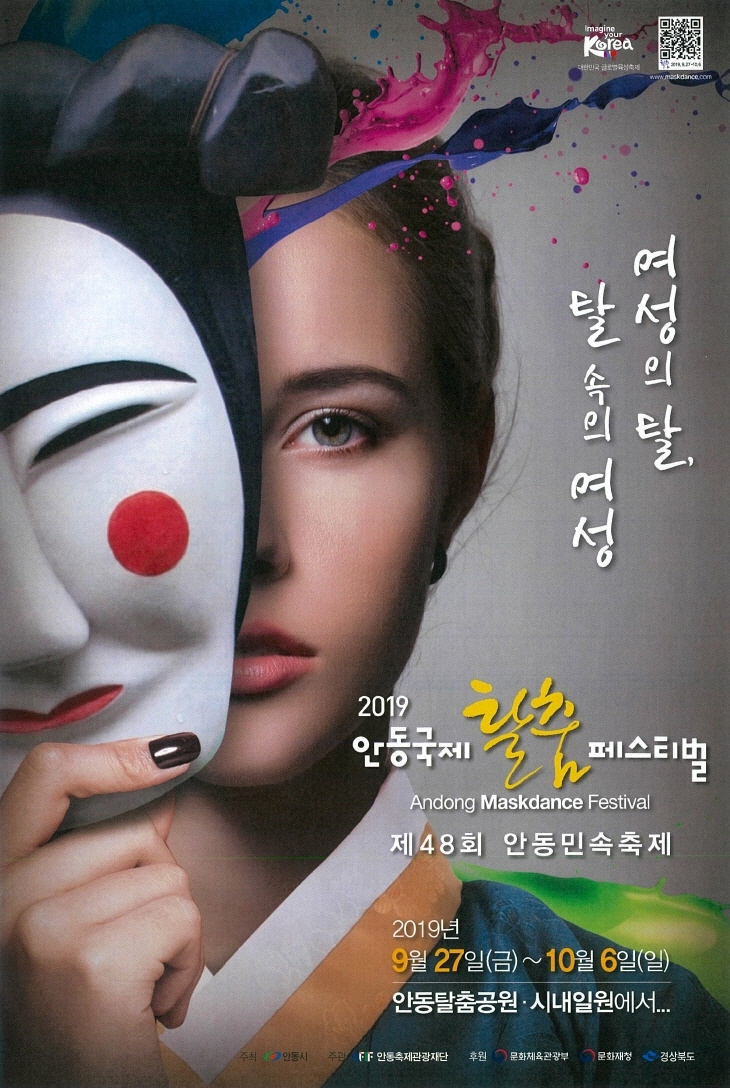 A poster to publicize AndongMaskdance Festival 2019 that will take place at Hahoe Village area in Andong from Sept. 27 to Oct. 6.
Andong Maskdance Festival 2019 will raise its curtain on Sept. 27 for a 10-day run with performances planned by Korean and foreign mask dance troupes.

The festival is one of the nation's biggest and representative traditional Korean festivals. Maskdance Festival 1997, designed to publicize the culture of Andong, was selected as one of the nation's top 10 culture & tourism festivals by the Ministry of Culture, Sports and Tourism (MCST). Since then, the festival has maintained recognition in Korea and abroad as it has won numerous awards.

Andong Maskdance Festival 2019 will be an opportunity to enjoy not only 12 Korean major intangible cultural properties, including Hahoe Byeolsingut Talnori, but also mask dances from 12 countries, including China, Turkey and Bolivia.
Spectators will be also given the chance to enjoy diverse mask dance contests and participate in various hands-on programs, including one designed to produce his or her own style masks.

Korean mask dance troupes will present a number or exotic dances at Andong Maskdance Park in Hahoe village including the Kwanno Mask Dance, Kosung Okdangdae, Tongyoung Okangdae, and Yangjupyolsandae, among others in Korean programs.
Foreign troupes scheduled to perform at the festival selects its theme every year and tries to create a choreography to interpret the theme through various dance movements in order to bring out the hidden inspirations.
A mask dance festival conveys a scene of freedom, as well as a scene of festivity.

Traditional mask dances convey a scene of satire and humor for the unity of all. The dances harmonize tradition and off-beat culture to recreate them in a modern sense in a bid to collect the creative nature of our times.

Andong mask dances, having the Hahoe shaman mask dance as their predecessor, go back some 800 years in history.
Festivals have attracted the world's citizens So far, Andong, East Asia's cultural town, has been doing its part in the area of the exchange of mask dance festivals in scores of nations. Masks are general cultural symbols that show off cultural diversity, acting as a medium for cultural exchange in the form of dance.

The annual Andong Maskdance Festival owes its birth to the Hahoemaskdance drama, which was named an Intangible World Cultural Heritage by UNESCO in 1997. It won various awards both at home and abroad, as it showed off various forms of mask dances, exploding the spiritual excitement to villages around the world.

The event has reached maturity and is preparing to industrialize itself, taking advantage of its potential to grow beyond its artistic value.

The Andong event went from being just an art performance to a mass entertainment festival with three kilometers of street parades. Other exciting dances include 'talara' dance taken from the Hahoemaskdance drama with clothes and masks made with design themes borrowed from traditional customs in Andong to get the spectators physically experience the real aspects of Andong traditional culture.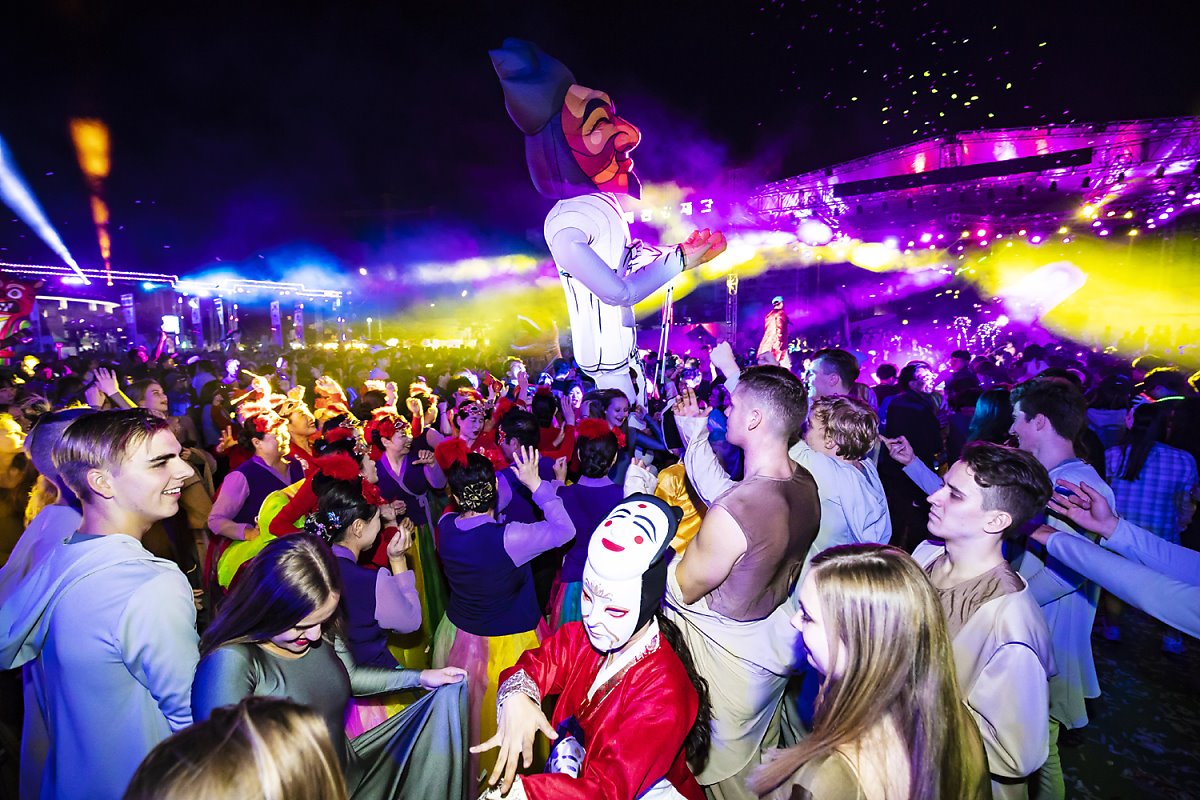 A view of AndongMaskdance Festival 2018. (Photos: Andong Festival Tourism Foundation)