The Ministry of Interior and Safety, Korea Tourism Organization and local autonomous organizations join hands to pick them for tourism advantages such as scenery, and also to spur growth of their economies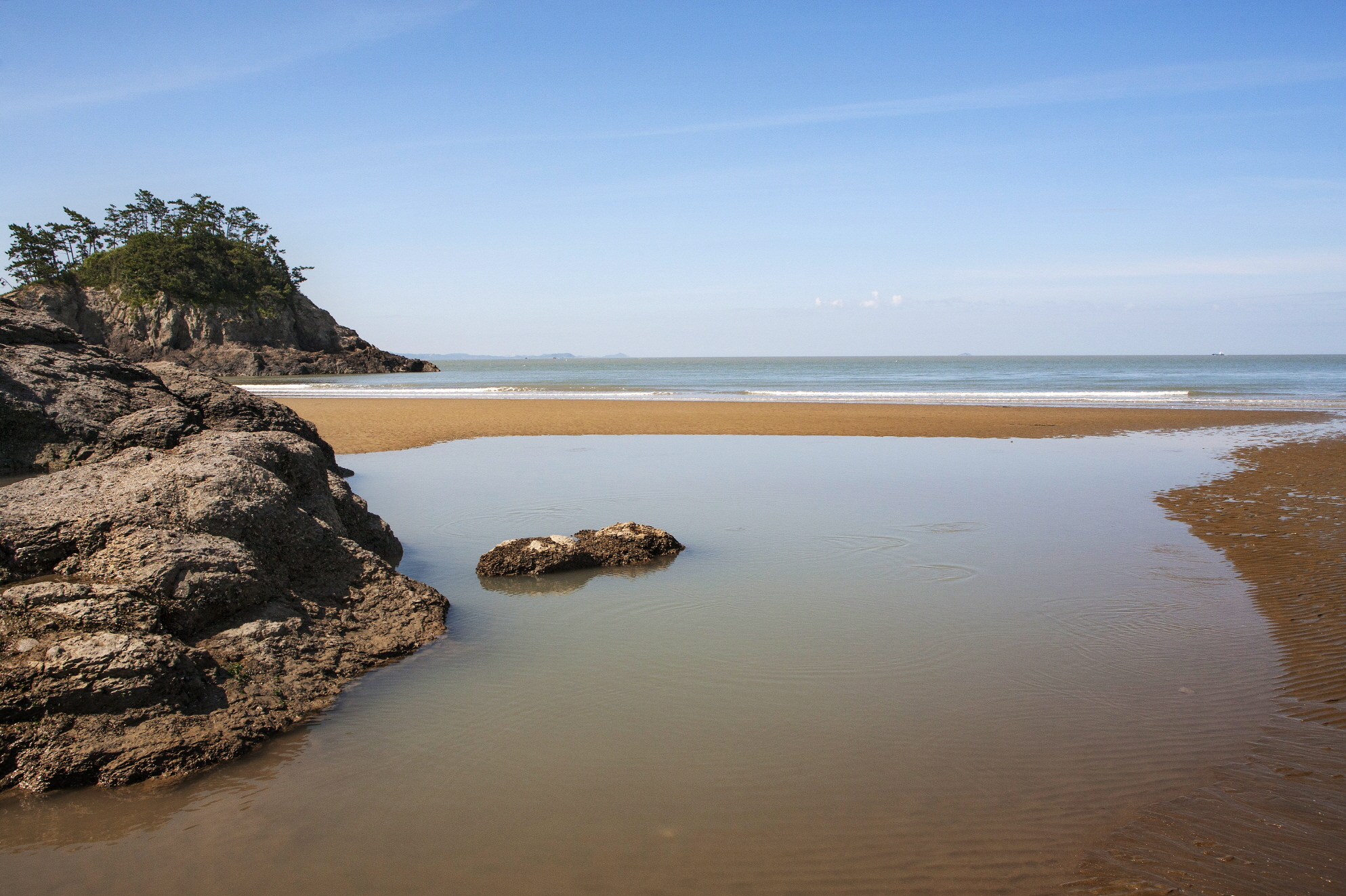 A view of the Imja Island in Shinan-gun County, in Jeollanam-do. (Photo: KTO)
The Ministry of Interior and Safety, the Korea Tourism Organization and the local autonomous organizations joined to select 33 islands based on the tourism attractions and to spur their local economies. The ministry has been working on ideas to boost the economies of those offshore islands by attracting tourists since 2016, leading to the selection of 33 islands for tourists to visit.

The selection was based on five categories of interest that those islands have and have been evaluated to be good enough to attract mainland tourists, including those that have interesting places to go for walks, those with nice scenery, those that have mystic geographies, and finally, those that offer wonderful experiences.
Following is the list of the 33 islands by their tourism attractions;
Shinsoo Island off Sachoen, South Gyeongsang Province, has nice walks with wonderful views of the surrounding seas. The visitors to the island can take a walk on many places as walking areas are specially made with soft earth. It also has wonderful views of the sea surrounding the island. Tourists can see small islets while taking walks on the nice paths.

Oedal Island off Mokpo, South Jeolla Province, is the kind of islet where families and lovers can enjoy strolling around, looking at other small islets amid the blue sea.

The ministry also said it chose Aug. 8 for Island Day since the number 8 resembles the symbol for infinity, which the ministry said indicates the "infinite potential" of the islands. To mark the country's inaugural Island Day, the three-day Korea Sseom Festival, an event to promote domestic islands, will kick off on Aug. 8 on Samhakdo Island in Mokpo, Jeollanam-do Province.

Bijindo Island off the coast of Tongyeong, Gyeongsangnam-do Province, has a beach connecting two islands, which allows one to view the sunrise and the sunset at the same spot. Cheongsando Island in Wando-gun County, Jeollanam-do Province, was designated Asia's first "slow city" in 2007.

Imja Island in Shinan-gun County, also in Jeollanam-do, has the country's longest beach of 12 km. In addition, a variety of festivals on the islands feature food and events on the Aug. 8 Island Day.

The Seonyudo Beach Summer Festival opened on July 27 on Seonyudo Island off the coast of Gunsan, Jeollabuk-do Province, and the Shinan Island Mud Festival was held on Aug. 3 in Shinan-gun.

More Koreans could head to these 33 islands for summer vacation as many are choosing not to travel to Japan because of heightened bilateral tension.

Chinese and Japanese tourists rank first and second each year in the number of people visiting Korea, but they have different reasons for making the trip and show different travel patterns.

According to a survey by the Korea Tourism Organization, 42.4 percent of Japanese tourists who came to Korea last year picked "food and gourmet experience" as their main reason for visiting Korea, while 33.4 percent of Chinese visitors said they came for "shopping."

Chinese tourists spent much more than those from Japan during their stay: An average visitor from China spent $1,887, more than double that of Japanese travelers who spent $791. Their travel patterns also differed, as Japanese tourists tend to make frequent short visits, while Chinese travelers stayed longer in the country and visited less frequently.

The surveyed Japanese tourists visited Korea over 6.1 times on average, higher than the Chinese tourists' four times. But Chinese tourists stayed for an average of 8.2 days, more than two-times longer compared to Japan's 3.9 days.
Some 70 percent of Japanese and 66.5 percent of Chinese sightseers were repeat visitors who have visited Korea at least twice. Both Chinese and Japanese tourists picked Seoul as their favorite city in Korea.

When allowed to choose multiple answers, 73 percent of Japanese visitors chose Seoul as the best city to visit in Korea, and 79.1 percent of Chinese visitors thought the same. However, for their second-best destination, Japanese travelers picked Busan and Chinese tourists preferred Jeju Island.

In 2018, some 15.3 million foreigners visited Korea, up by 15.1 percent from the previous year, according to the Ministry of Culture, Sports and Tourism. Of them, Chinese visitors ranked first in terms of number, 4.78 million, followed by Japanese vacationers, 2.94 million.