Acknowledges uncertainties surrounding global economy and Japanese curbs on exports to Korea as he tries to find ways to keep financial market unaffected and running normal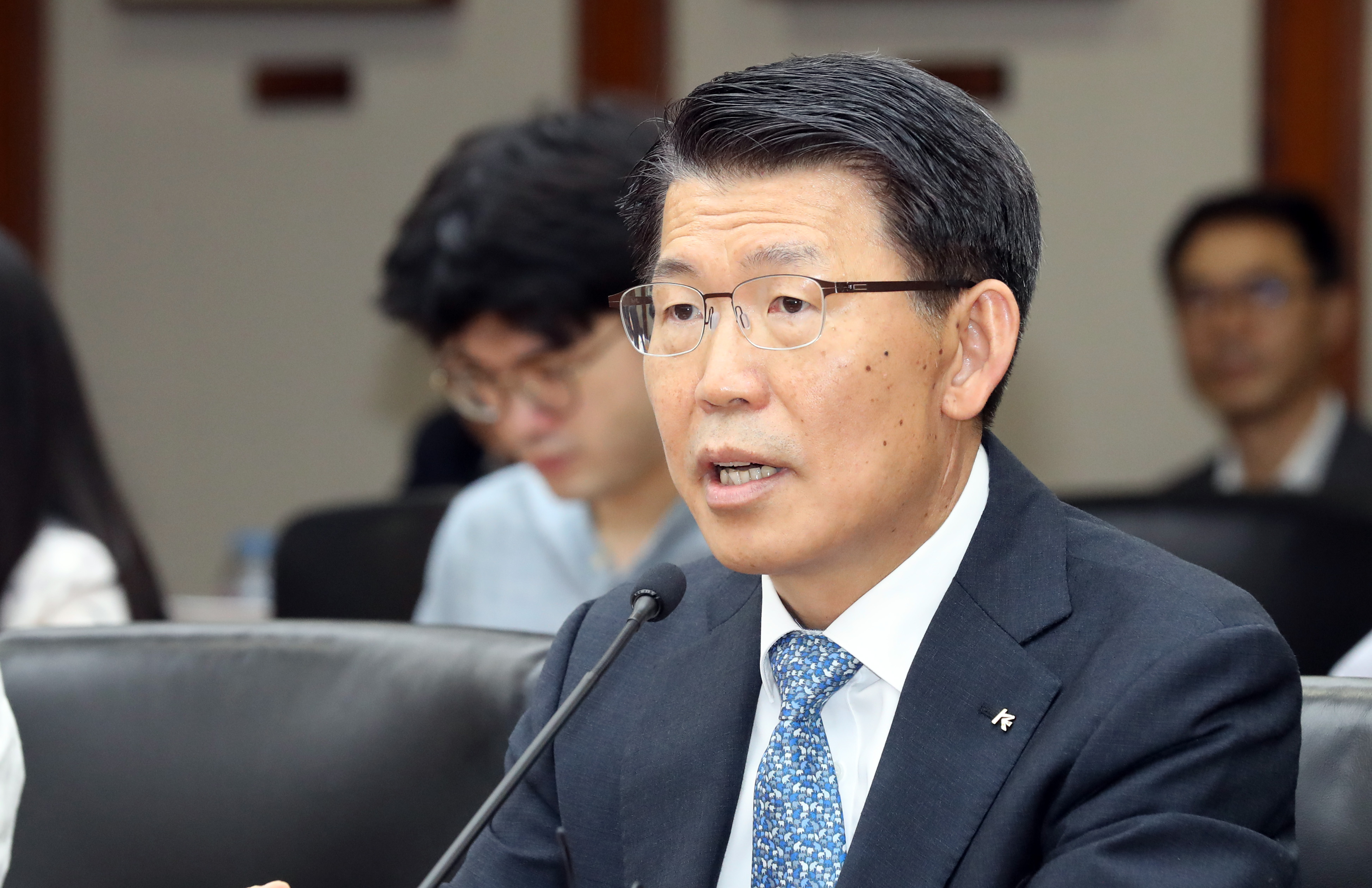 Chairman-nominee Eun Sung-soo of the Financial Services Commission.
Financial Services Commission (FSC) Chairman-nominee Eun Sung-soo faces a daunting task of minimizing the impact of global trade disputes on the domestic financial market, as he prepares for the parliamentary hearing on his nomination. He began to check up on the various issues surrounding the financial market and the questions that might be asked on his career during the hearing.

On the day of his nomination, Eun, chairman of the Export-Import Bank of Korea (Eximbank), acknowledged the uncertainties surrounding the global economy but expressed confidence in taking care of the tasks ahead. "The global financial instability will not threaten Korea." Eun told reporters at Eximbank headquarters in Seoul. "It is true that we should not be overly optimistic, but we should also avoid overreacting to the current situation."

Since FSC Chairman Choi Jong-ku offered to step down July 18, Eun has been considered the strongest candidate for the next head of the financial regulator, because he is regarded as an international finance expert. The 58-year-old started his career at the finance ministry in 1984, after graduating from Seoul National University's economics department. He got a Ph.D. in economics at the University of Hawaii in 1996.

When he was the ministry's international finance bureau chief in 2011, Eun expanded currency swaps with Japan and China to cope with the European debt crisis and the credit-rating downgrade of the United States. He also served as World Bank executive director and Korea Investment Corporation CEO.

Eun inherited Choi's position as chief of the government-run Eximbank when Choi was appointed as the Moon Jae-in administration's first FSC chairman in July 2017.

Many former IBK CEOs are former FSC officials because the post is appointed by the President at the recommendation of the FSC. Eun in that sense has been considered an exception because he was one of the few IBK CEOs who began his career as a low-ranking IBK official.
Both Eun and Choi are former finance ministry officials well-versed in international finance with broad expertise in related fields.
Before moving to the FSS, Eun began working at the FSC in 2016 and served as the head of FSC-supervised Korea Financial Intelligence Unit (FIU). He also served as one of five members of the Securities and Futures Commission (SFC) under the FSC.

If Choi becomes Eximbank CEO, no major shakeup is expected as the only vacancy to be filled is the KIC CEO post.

However, if Eun becomes Eximbank CEO, it could lead to a greater "chain reaction" in the key head posts of major financial institutions. In line with customary practice, Eun's current FSS post will be filled by a former FSC official. The most viable candidate to succeed Eun is Korea Securities Depository CEO Lee Byung-rhae, whose three-year term is set to end in December.

The former finance ministry official served for a long time at the FSC and left there in December 2016 to head the KSD.

Lee's post is expected to be filled with former FSC figures including FIU Commissioner Kim Kun-ik. Meanwhile, after Korea Asset Management Corp. CEO Moon Chang-yong's term ends in November 2019, his successor is expected to be a former finance ministry official.

There is a great deal of attention being paid to who will succeed outgoing Export-Import Bank of Korea CEO Eun Sung-soo since he was nominated Friday to replace the sitting Financial Services Commission Chairman Choi Jong-ku.