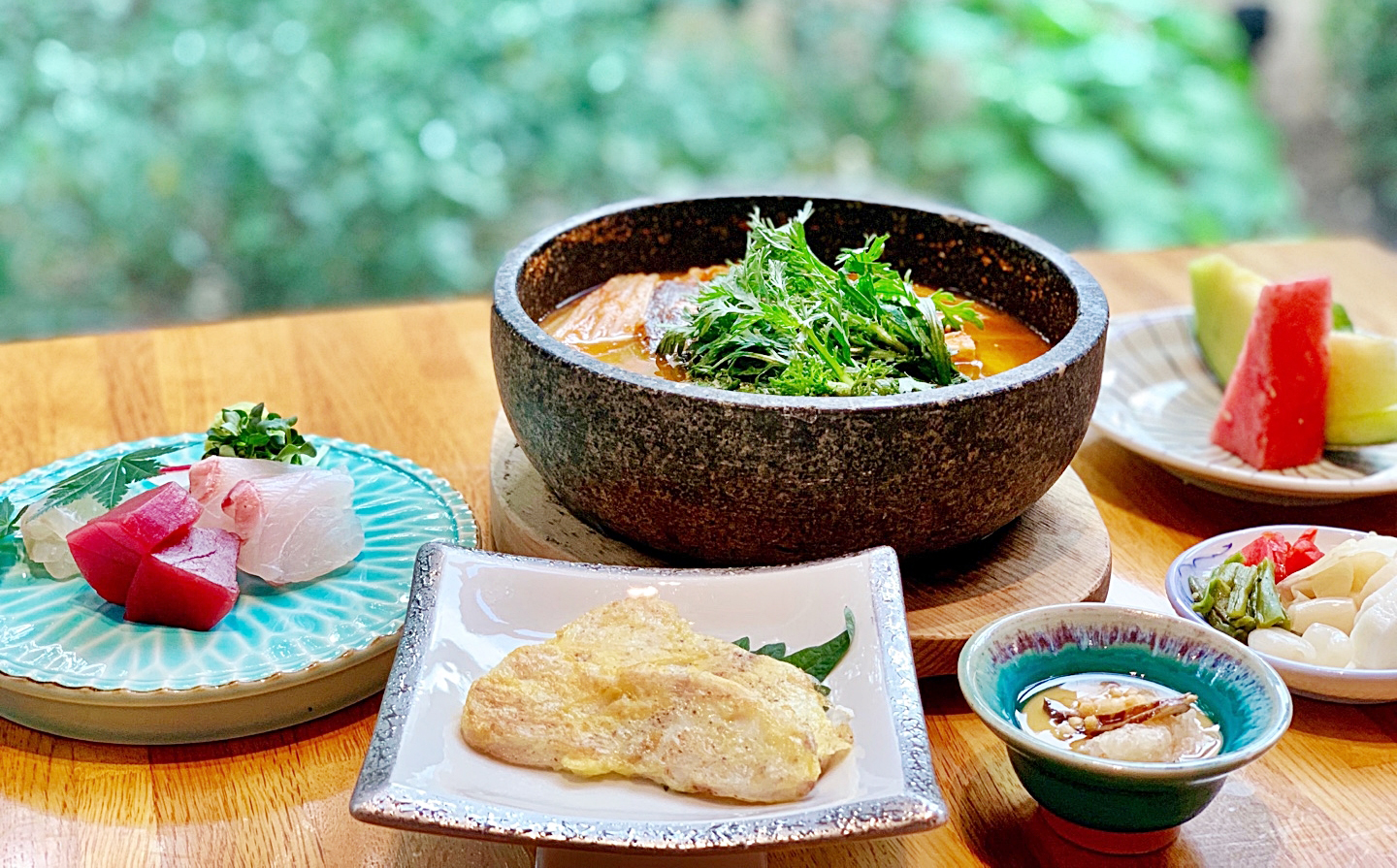 A summer variety food spotlight by Genji of Millennium Seoul Hilton.
Millennium Seoul Hilton is offering two special promotions this summer: a summer vitality food spotlight at Genji, the hotel's Japanese restaurant; and a summer vitality set menu at Taipan, the hotel's Chinese restaurant.

At Genji, diners will be treated to a brown croaker hot pot set featuring seasonal brown croaker. Brown croaker is a popular summer fish, and said to have cooling properties.
The set begins with a selection of delicacies, followed by Genji's famous salad and a selection of sashimi. Diners will be treated to croaker pancakes and croaker fish hot pot.

The meal will end with seasonal fresh fruit. This bountiful six-course menu is priced at KW134,000 per person. This promotion is only available during the months of July and August.

Taipan will offer a seven-course meal featuring summer health and vitality foods. Diners will start off with a special seafood appetizer with caviar, followed by turtle soup with ginseng and Chinese matrimony vine.
Ginseng is highly known for its restorative properties, and provides a great energy boost.

The soup will be followed by stir-fried chicken and neungi mushrooms, and then live freshwater eel with garlic and chilli sauce. Eel is vitamin and mineral-rich.
It is known to have a beauty-inducing and stamina-inducing effect, and has cooling properties as well, making it a popular summertime food.

The eel will be followed by stir-fried beef tenderloin with black bean sauce, rice and noodles, and finally, sliced seasonal fresh fruit for dessert.
This entire multi-course meal is priced at KW138,000 per person, and only available during the month of July.
Not only will this special meal keep you cool during Seoul's hot summer, it will charge you with energy and satisfy your appetite at the same time!

Korea's dog days of summer can have a draining effect on your body, depleting it of energy.
Locals have long believed that certain vitality foods, which provide nourishment and energy, are a great way to maximize your life in the summer.

For reservations or enquiries, please call Genji at (02) 317-3240 or Taipan at (02) 317-3237. Tax and service charge are already included in the quoted prices.
A summer variety set menu by Taipan of Millennium Seoul Hilton.
(Photos: Millennium Seoul Hilton)