New app banking system to benchmark N26 financial platform to use apps with other banks as a platform for daily life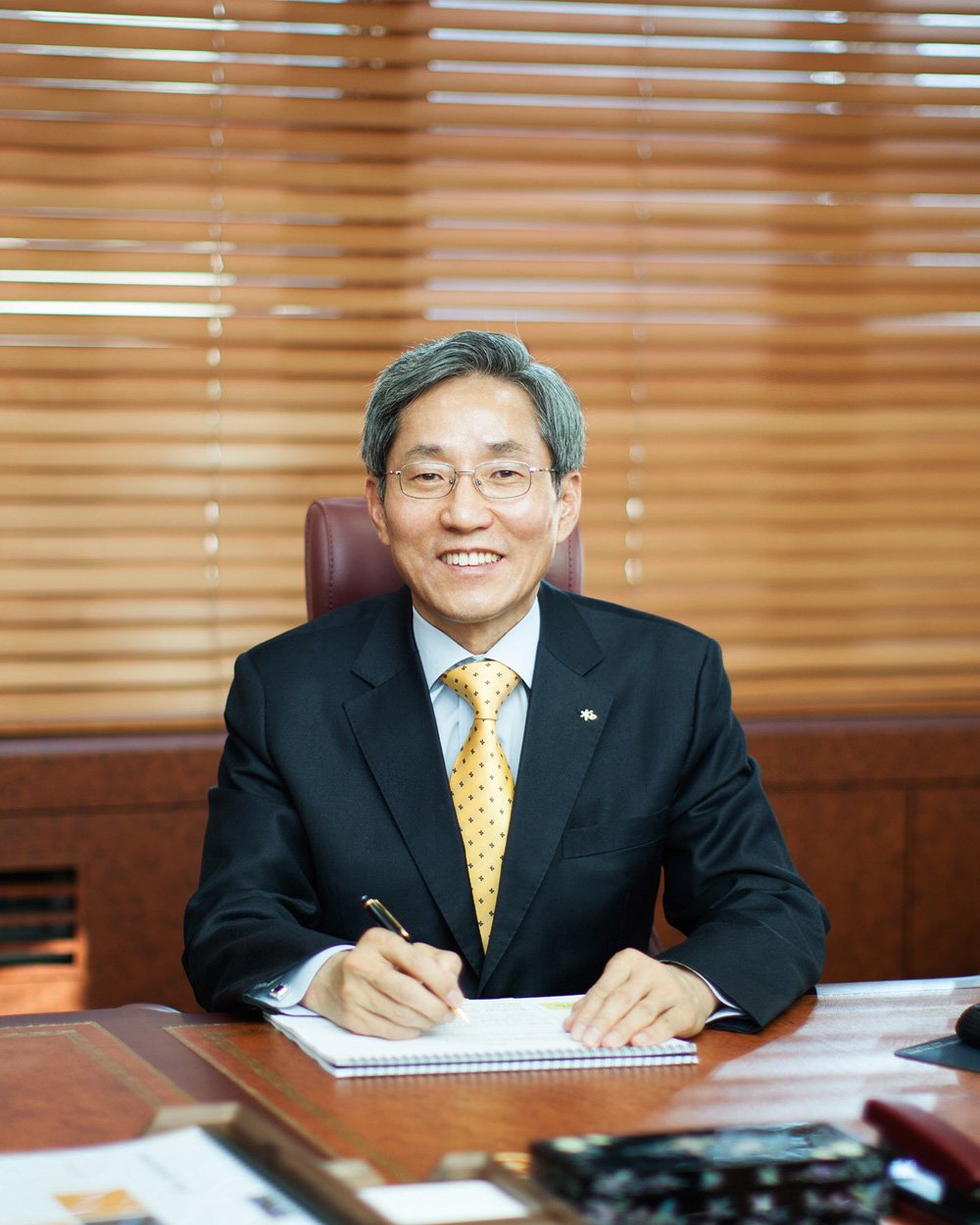 Chairman Yoon Jong-kyoo of KB Financial Group. (Photos: KBFG)
KB Financial Group is aiming to catch up with N26 mobile bank, which is known as Kakao Bank, in Germany.

Banking sources said on June 23 that KB Kookmin Bank has been working on a plan to have the advantageous points of N26, a daily life support-type financial platform, to be installed on its own dialogue-type banking app,
"Liv Ttok, Ttok." What KB is after is the interface that displays details of the funds taken out of deposit accounts having nothing to do with payment methods.

Existing bank apps show separately the funds taken out of accounts and those taken out with cards, but the N26 platform shows those two transactions at the same time, together indicating the time of the withdrawals.
The funds taken out using AI technology are automatically analyzed via the use of the funds, such as purchases of food and shopping, as a percentage of the total withdrawal of funds.

If N26 is a major bank, its app will distinguish after only several clicks the depositor's lifestyle.
After looking at the N26 interface along with other executives, Chairman Yoon ordered KB Bank to upgrade its mobile app to hav the same mobile functionalities.
A map showing how Liv Ttok, Ttok, a smartphone application works.

N26 brought personal banking into the modern world, according to experts. It put all the features and services that a traditional bank offers into a single, simple, seamless mobile app experience.

KB Bank is in the middle of upgrading its mobile app, Liv Ttok, Ttok.

The Liv Ttok, Ttok app will be different from other banks' apps in that it will be a messenger like Kakao Talk, but having access to fund remittances and a function to set up new fund subscriptions.

The Liv Ttok, Ttok will be able to show details of transactions, including those done with cards, at banks and at KB Financial affiliates such as banks, insurance firms, credit cards and securities all at once after its functions are boosted.
The group wants to secure as many customers as possible before their app is upgraded.

When the open banking system is built and operational, a customer who has a deposit account with KB Bank can have transactions with the account, using the apps of other banks such as KEB-Hana, and Shinhan under the new interface system.

The customers would have no reason to use the apps of other banks to have the transactions with their accounts held at KB Bank when the open banking system is operational.

N26 is a digital bank founded by Valentin Stalf and Maximilian Tayenthal in Germany and currently operates in Eurozone and plans to expand to the United States.

"It is the Digital Bank that makes your life easier and can free you from the usual inefficient, slow, and expensive traditional banks.
Creating an account takes minutes and everything happens on your phone," according to the company. Launched in Germany and Austria in January 2015, N26 began as a current account with a Mastercard.

N26 has now more than 2 million customers, oversees a total of 1.5 billion in transaction every month and raised $212.8M in funding in 5 rounds - and mind you there is no single bank branch.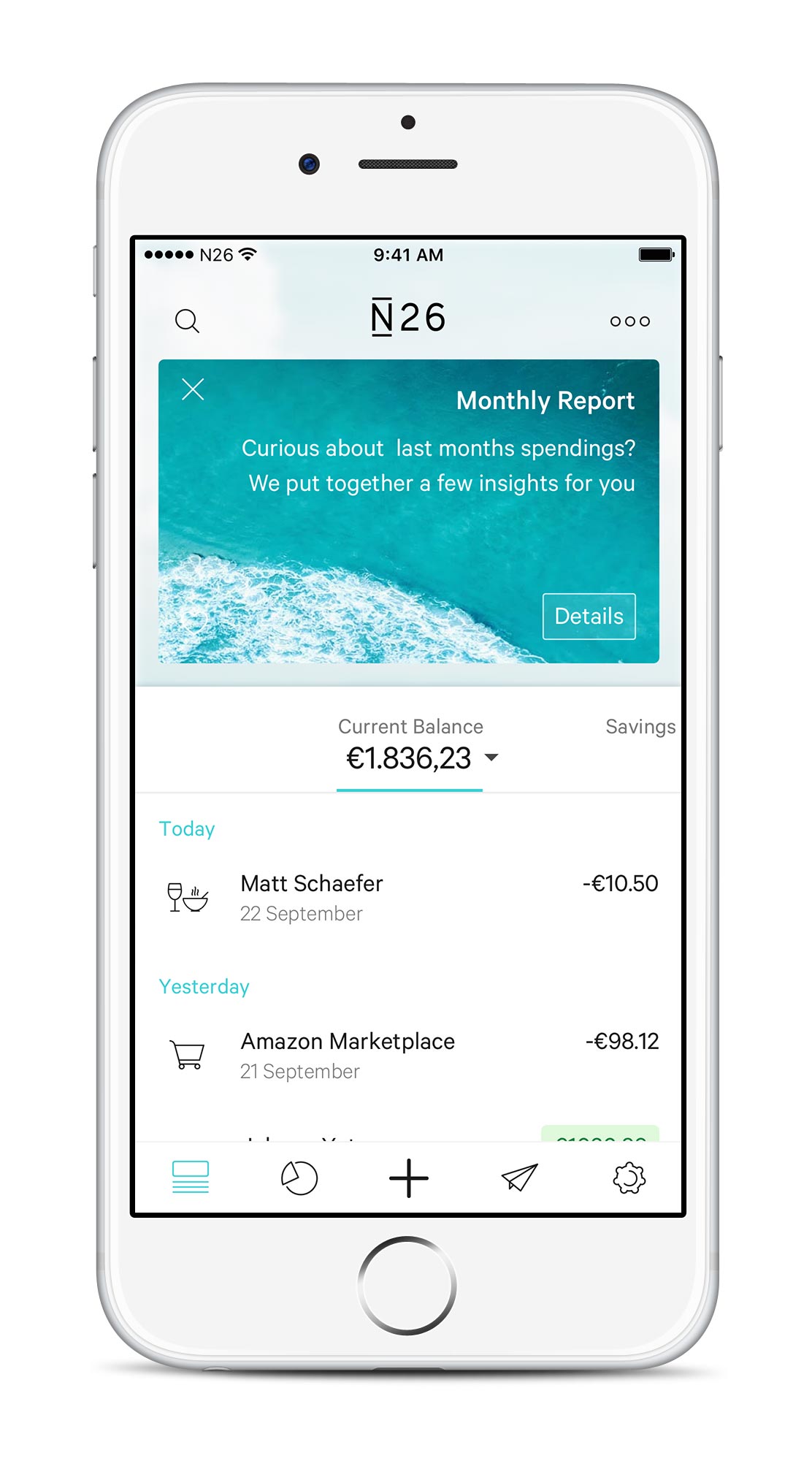 A map showing how the n26 smartphone application is put to work.