The bank's surveillance system's protocols are on par with global standards to fight financial crime and strengthen compliance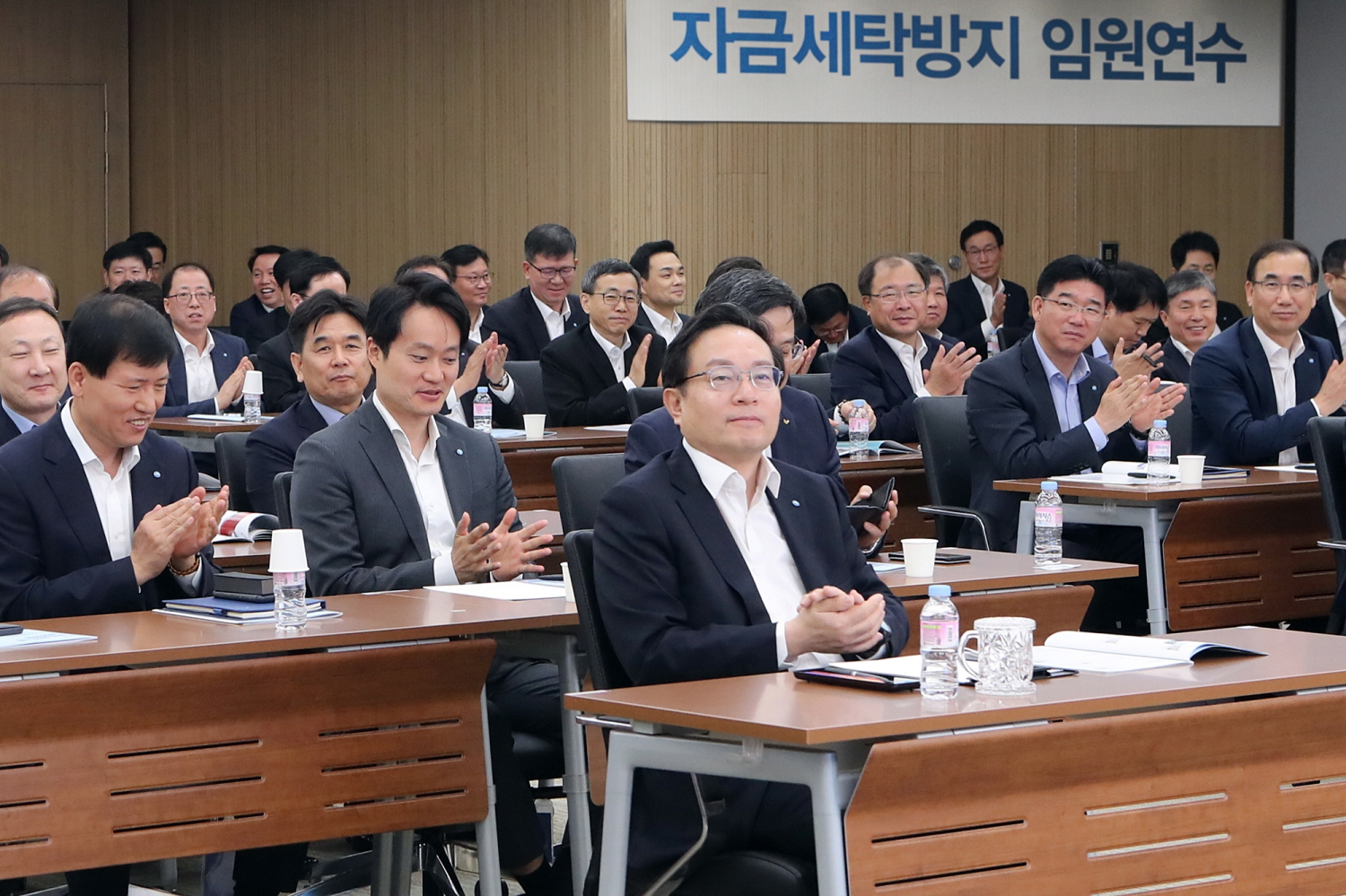 Chairman Sohn Tae-seung of Woori Financial Group attends a seminar on the prevention of money laundering provided to the group's officers and staff held at the group's head office in Seoul on April 19.
Woori Bank has established a strengthened anti-money laundering surveillance system whose protocols are on par with global standards to fight financial crime and strengthen compliance.

Woori said it has become the first commercial bank in Korea to adopt an anti-money laundering system that meets the standards of the Financial Action Task Force.
FATF is a global standard-setting body to fight money laundering and finance terrorism of which South Korea is a member.

In strengthening its AML surveillance capabilities, Woori said it has promoted its existing AML team to a higher status within the organization and tripled the number of specialized surveillance employees from 36 to 110. The bank also expanded its internal compliance department to a bigger unit.

With the support of local financial regulators, Woori Bank has also established a three-step risk management system to prepare for money laundering-related risks and issues.
All of the bank's main business groups now have a "know your customer" team in charge of identifying the nature of customers' financial dealings and potential risks they bring to the bank's business relations, it said.

Looking ahead, Woori Bank plans to continue working with outside experts to further improve its anti-money laundering surveillance capabilities and nurture experts in this field.
Woori Bank's moves come in preparation for stricter AML regulatory stipulations proposed by the FATF, which Korea's financial regulators are also preparing to adopt.

The South Korean government plans to fully cash out of Woori Financial Group by selling its remaining 18.3 percent stake by 2022 regardless of the stock price.

The Financial Services Commission (FSC) said Tuesday it would divest the stake in two to three stages starting from 2020, offloading up to 10 percent in each tranche.
This would complete the privatization of Woori, once a wholly-owned government entity formed through a merger of major lenders following the 1997 Asian financial crisis.

The public stake entity committee said it plans to complete the sale regardless of the stock price. "The committee members are in agreement that it is important not to miss the timing. But we will reconsider the schedule if there is heavy volatility in the market," the committee said.

The government owns 18.3 percent Woori Financial Group through the state-run Korea Deposit Insurance Corp.
In 2017, it sold off parts of Woori Bank before it was converted to a holding entity to seven institutional investors, including IMM Private Equity, Tongyang Life Insurance Co., Hanwha Life Insurance Co., Kiwoom Securities Co., Korea Investment & Securities Co., Eugene Asset Management Co. and Mirae Asset Global Investments Co.

The 18.3-percent stake would be disposed of in the same competitive bid process as in the 2017 sale. Up to 5 percent of any remaining shares would be sold via a block deal.

Woori Financial Holdings was set up in 2001 as a holding entity after the government injected 12.8 trillion won to bail out five troubled financial companies in the wake of the Asian financial meltdown in 1997. Korea Deposit Insurance had then acquired 100 percent of Woori.

As of late May, the government had retrieved 11.1 trillion won, or 87.3 percent, of its bailout money.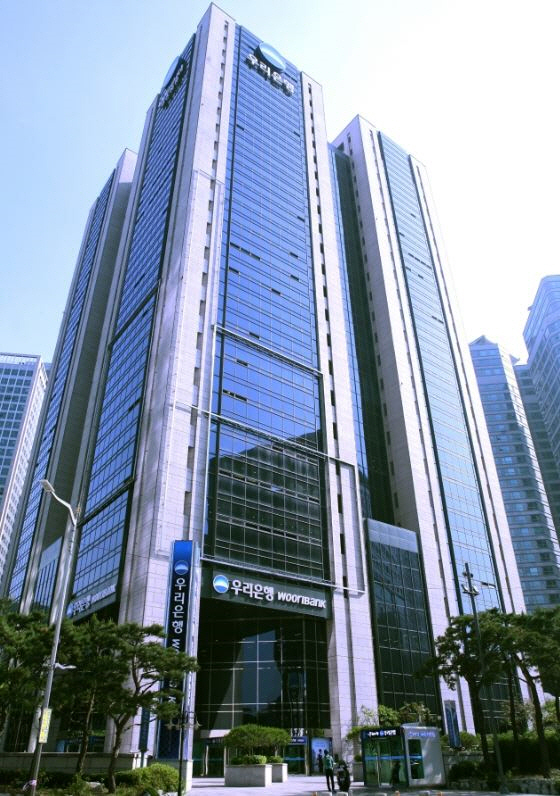 A view of the Woori Financial Group building in Hoehyeon-dong, Seoul.
(Photos: WFG)