Success of KRA's 'Lets Run Farm Ranch' Speaks to Enormous Popularity of Horse Racing
Korea Racing Authority runs a number of ranches for various purposes including breeding and training race horses, animal medical clinics and artificial insemination facilities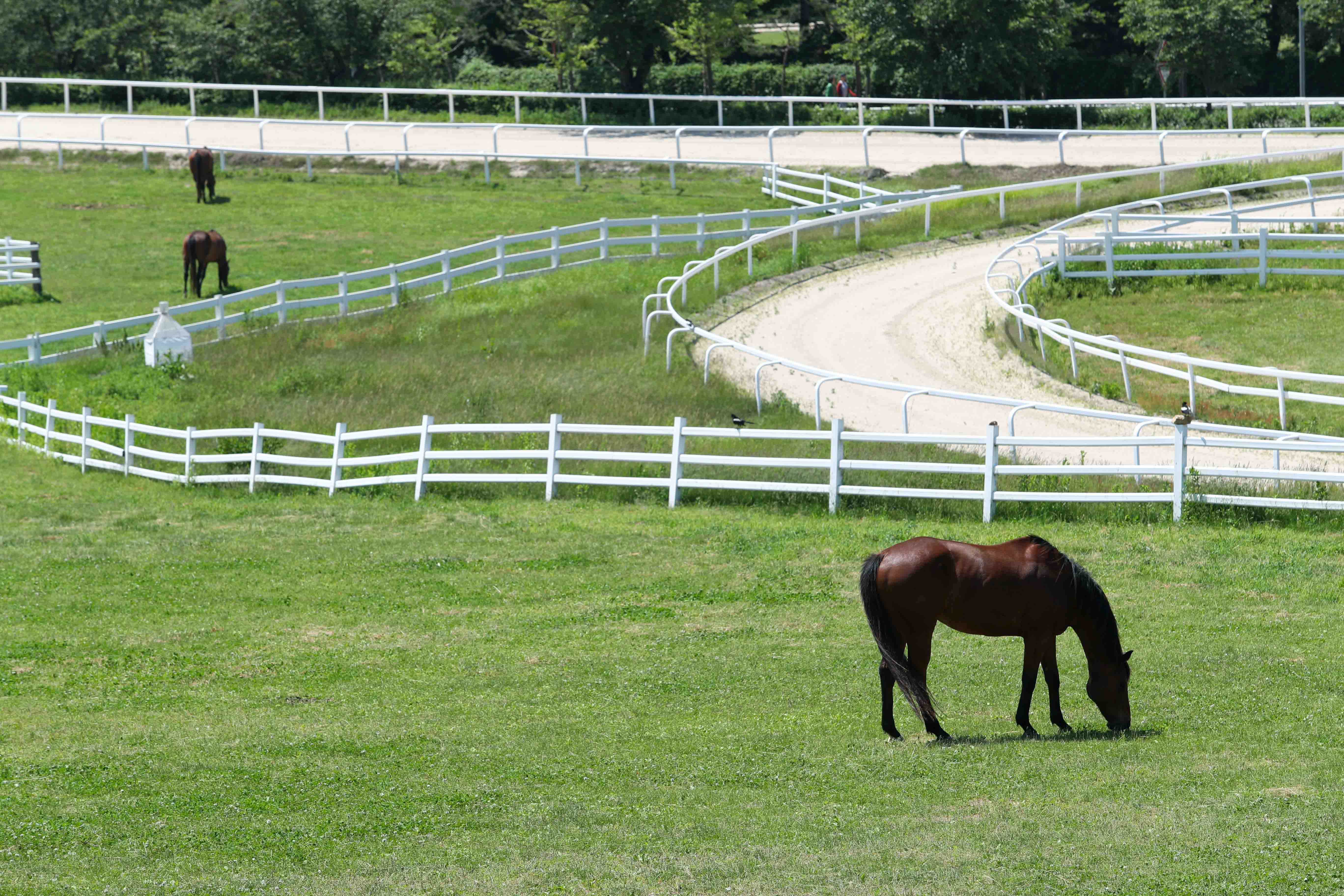 A view of the Let's Run Farm Ranch in Wondang, Gyeonggi Province.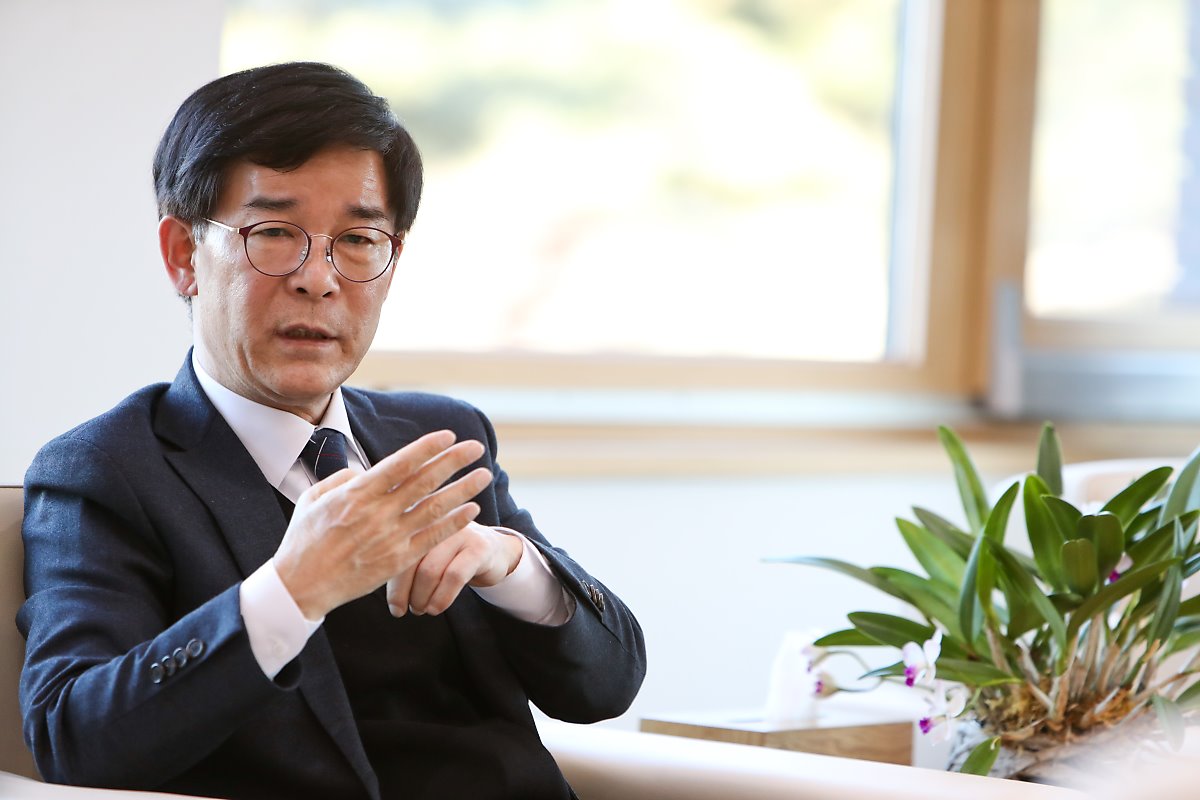 Chairman Kim Nak-soon of the Korea Racing Authority (KRA).
The Korea Racing Authority (KRA)'s "Let's Run Farm Ranch" has been drawing much public attention lately as a place to enjoy nature and learn about horse culture. The public can meet the young jockeys and high-priced horses for breeding and use all kinds of equipment related to horse culture at the ranch.

The twisting roads in Koyang City lead to the top of a grassy hill, where a horse ranch as large as 100,000 pyeong called, "Let's Run Farm Ranch" is located. The ranch, its nature and beauty, have been seen much publicity from newspapers and magazine, highlighting its crucial role as an academy for training jockeys who represent Korea.

The ranch is open to the public every day of the week from 10:30 a.m. in the morning to 5 p.m. in the afternoon, except Mondays and Tuesdays. Entrance is free of charge, so families can watch horses running around free on the grassy ranch, young jockeys training horses and take a side visit to the Sosam Grave, located nearby, making the ranch a nice family outing from Seoul. For children, there is no charge even for a horse-back riding.

Let's Run Farm Jeju:

The horse ranch is a solid advance base for developing the Korean horse racing, with a fleet of well-bred horses totaling 10. They play the role of advance guards for horse-breeding in Korea. The ranch operates a "tractor horse coach tour" for those who visit the diverse facilities on the ranch.

The double-horse carriages can tour the stable, which is valued at several hundreds of million won, and the training courses for racing to find out about the secrets of horse racing, accompanied by an expert who will explain the facilities.
The Tractor Coach Tour is run from 5 to 6 times daily from 11 a.m. to 4.30 p.m. from Wednesdays to Sundays every week. On weekends, the visitors should buy the tickets costing 3,000 won for children aged from 13 years old to adults while only 2,000 won is charged for those under 13 years old.

Let's Run Farm Jangsu:

The ranch, located some 400 meters high on Mt. Namdokyu and spread around a huge lot the size of 460,000 pyeong, has been the cradle for the technologies for turning out race horses in Korea. It is equipped with various facilities, including an animal medical clinic, an artificial insemination testing room and crossbreeding facilities, to name some.

Visitors can go horseback riding and see many kinds of horses. They can also take a ride on a "healing" road near the ranch, with all kinds of wild flowers in full bloom until August, all while riding on tractor tour provided by the ranch.
The admission is free for all, but a fee of 2,000 won to 5,000 won is charged for any experimental activities including horseback riding. The farm is open until 6 p.m. in the evening every day.

KRA opened Jeju Stud Farm & Training Center in September 1995 to improve the breeding and training skills in Korea. Equipped with advanced facilities, the farm is situated on about 530 acres of land divided into two separate areas: a section for rearing and training, and a section for accommodating stud operations.

KRA also established the Racehorse Breeding Technology Academy in the training section of the stud farm in 2009, which aims to train experts for the horse industry, and to provide technical education to private stable workers and owners. Jeju Stud Farm & Training Center provides technical consultation and stud services to local breeders.
Further, the farm purchases weanlings from local breeders and sells these by auction, after the completion of its breaking in and training duties.