Decides to plunk down 1 trillion won on hotels, shopping malls, villa condos, sea cable and water park with Chairman Park determining that tourism area deserves next round of investment
An aerial view of Kyung Island near Yeosu where the Yeosu and Kyung Island Marine Tourism Complex is to be built by Mirae Asset Group.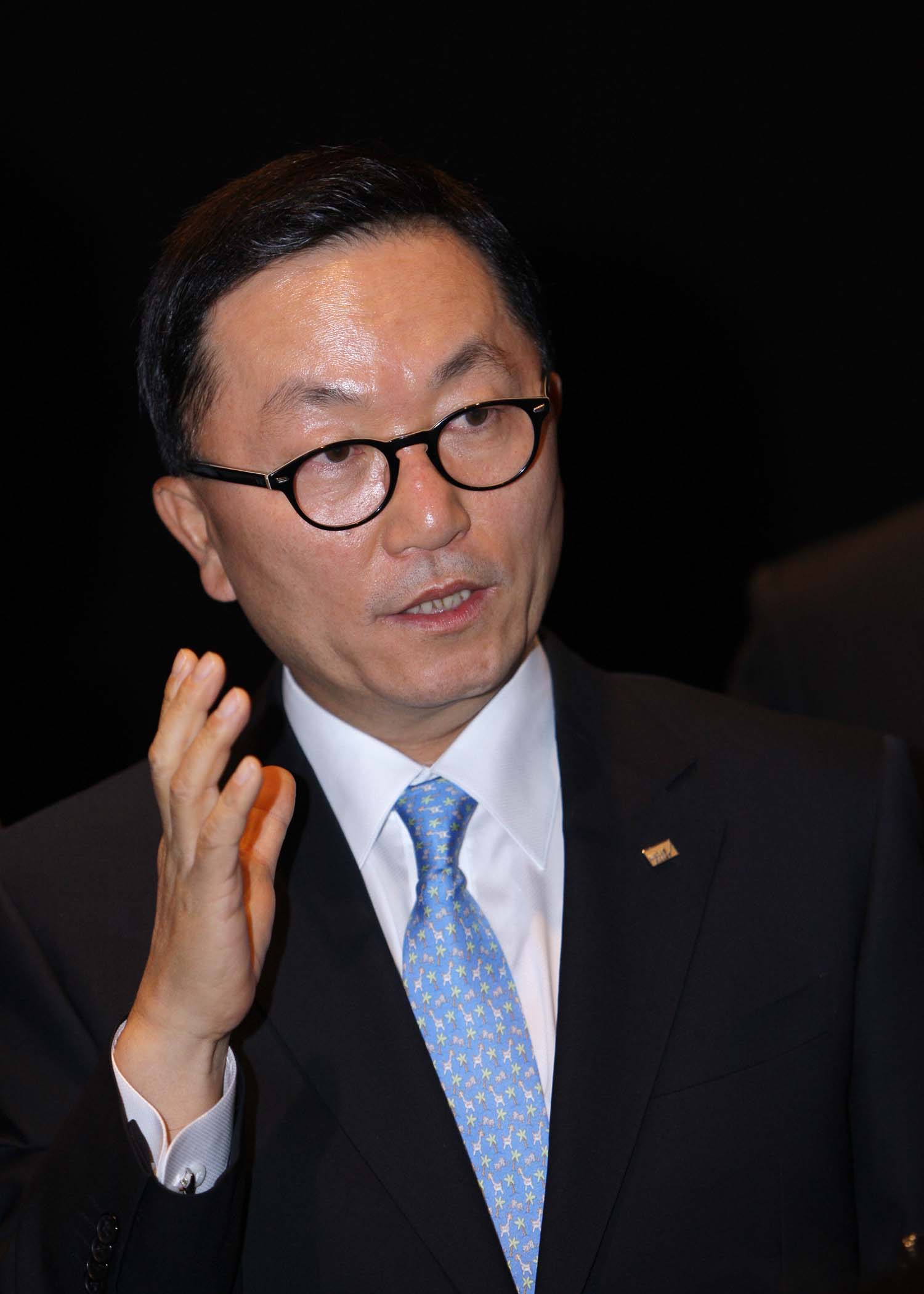 Chairman Park Hyeon-joo of Mirae Asset Group. (Photos: Mirae Asset Group)
Chairman Park Hyeon-joo of the Mirae Asset Group said the group will now focus its investments on the tourism sector, along with the manufacturing sector, a major industrial sector that led Korean economic growth, now faced with walls and little room for further growth.
"I will do everything I can to let the tourism industry grow, with the industry emerging as one of the new growth engines in the future." the chairman remarked.

The group has decided to go all out to do its share of work with regard to the Kyeongdo Tourism Marine Development Project around Yeosu, South Jeolla Province, which needs some 1.3 trillion won worth of investment for development and other investment projects that the group is ready to undertake. The chairman returned recently to Korea, winding up a five-month stay overseas.

According to financial investment sources, Chairman Park met with Gov. Kim Young-rok of South Jeolla Province at an unnamed place in Seoul on May 19 to tell him the group's intended investments in tourism resources development along the southwestern coastal areas in the country beginning with the Kyeongdo Project.

Noting that the domestic economy is faced with the toughest situation since the 1997 Foreign 'Exchange Crisis, with many problems occurring, he said it's about time to find a new area for investment to hope for a bright future for Korea.

He has been interested in the tourism industry for the group's investment area for a long time, coming to that conclusion due to Korean people's growing desire for clean air and clear natural environment with fine dust becoming a huge issue for them.

The future industrial trend that can satisfy the Korean people's longing for clean air and environment is the tourism industry, the chairman said.