State-run financial organization renews its mission to help SMEs to be at the center of resurgence of Korean economy, leading financial reform and realizing social values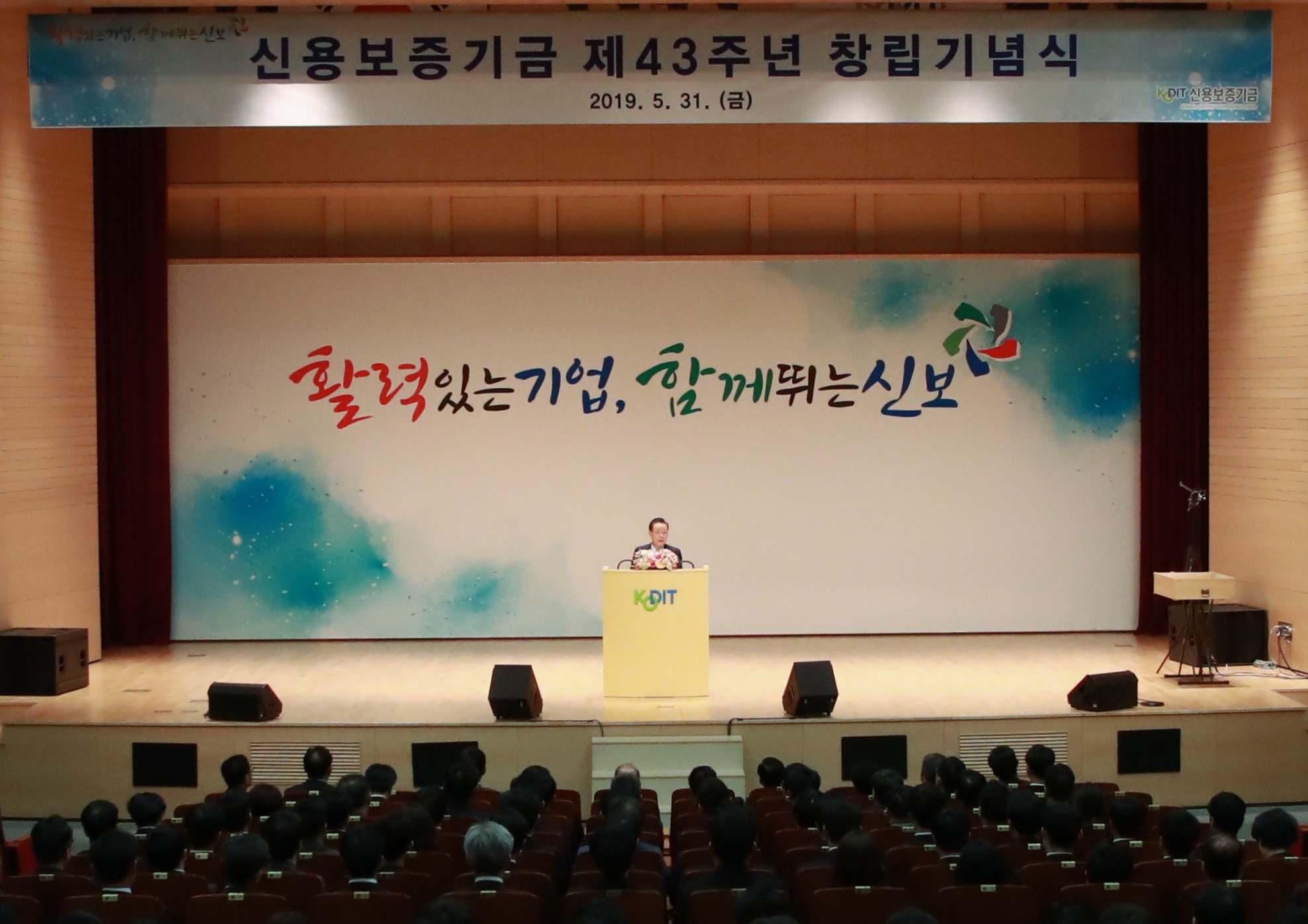 State-run financial organization renews its mission to help SMEs to be at the center of resurgence of Korean economy, leading financial reform and realizing social values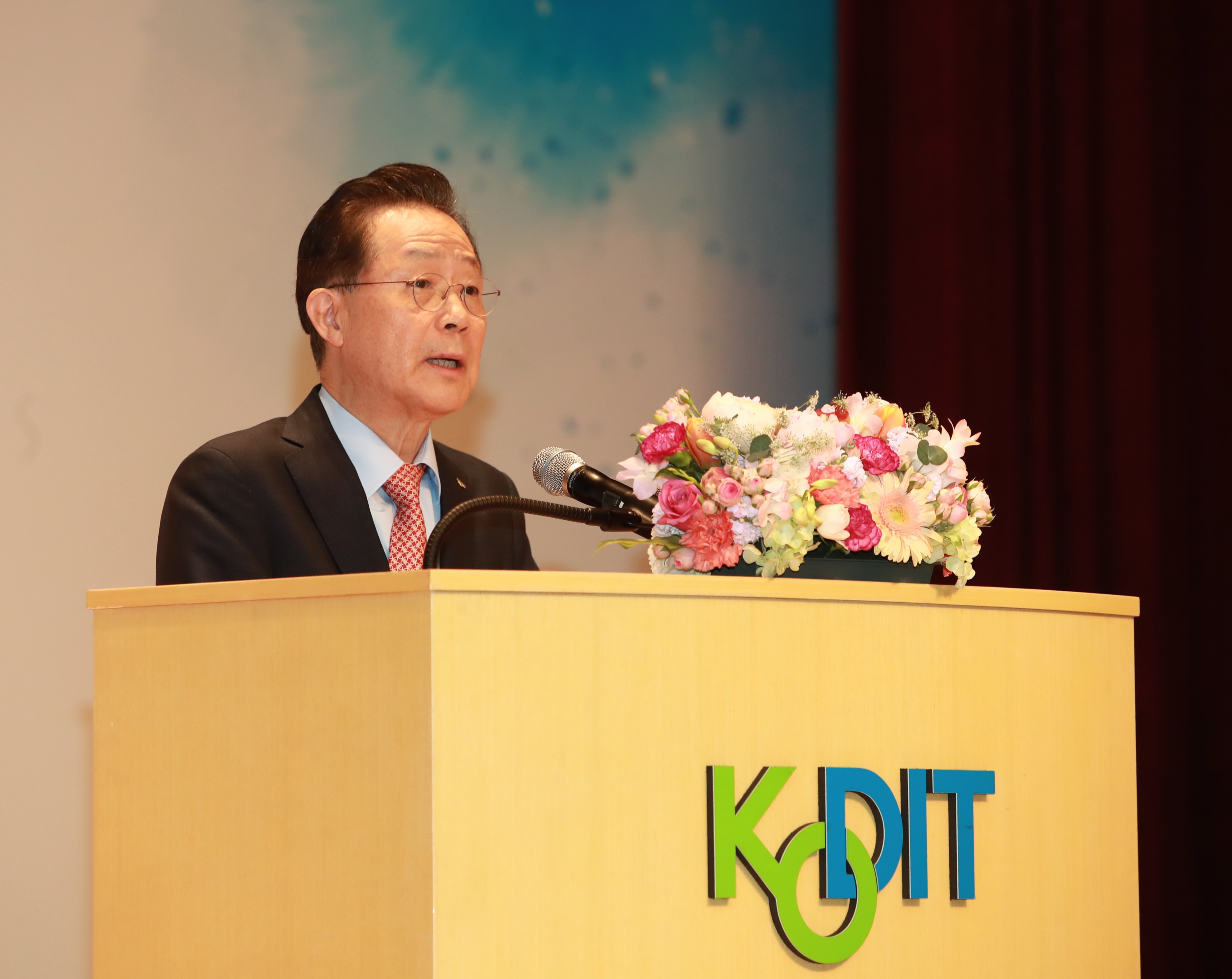 President Yoon Dae-hee of Korea Credit Guarantee Fund (Kodit). (Photos: Kodit)
Korea Credit Guarantee Fund (Kodit) celebrated its 43rd anniversary at its head office in Daegu on May 31 with all of its head office officers and staff attending.
President Yoon Dae-hee said in his speech at the ceremony that all of the officers and staff should work hard with a mission to have SMEs continue to be at the center of the growth of the Korean economy until it leads global economic growth while making reform ceaselessly.

Kodit looked back on its steps on the way to becoming what it is today a financial entity that helped the development of the SMEs in the country to continue to grow as the backbone of the Korean economy.

All of its officers and staff swore an "e-Prudency Affidavit" sharing the direction of their mission to continue to support the economic development of Korea in the days ahead.
The state-owned financial institution resolved to lead the SMEs to be at the forefront of the moves to help the Korean economy recapture its leadership in the global economy.
The company will focus on the future growth engines so they might grow to become "unicorn" enterprises with potential growth powers with initiatives and technological prowess
Kodit will also focus the efforts on the growth of its capacity to lead the reform finance in the age of the 4th Industrial Revolution so that it may be born again as a Big Data based digital policy financial organization.
At the same time, it will be at the forefront of realizing social value for mutual survival and developing trust with the customers.

Kodit was set up on June 1, 1976, to support SMEs to spur growth when large conglomerates were leading the Korean economic development in the '70s while the SMEs were having tough times with their growth stalled, having been isolated from government support.

Kodit fully achieved its given mission of extending support to SMEs since its birth, playing the role of a relief pitcher to help the Korean economy out of a number of problems it faced, such as the IMF and Foreign Exchange Crises, to be what it is today, the 12th largest economy in the world.

The company's credit guarantees issued in its initial year of operation amounted to a meager 100 billion won compared to what it is today - over 50 trillion won in total.
It is now an integrated SME supporting financial organization with the ranges of its operation having widened to cover such areas as providing support to startups, issuance of guarantees to corporate fluidization, guarantees to corporate receivables and credit guarantees for industrial bases, among others.

Kodit also provided a social service on the occasion of its anniversary celebration. By donating 3000 lunch boxes to the Integrated Social Welfare Hall in the Daegu area, support to visit the homeland for overseas adoptees, taking photos of senior citizens, and education on safety for children in regional areas, among its diverse activities.