50 globally-renowned economic scholars from 12 countries discuss global energy, environment and problems related to climate change, as well as direction of development through analysis and verification based on econometrics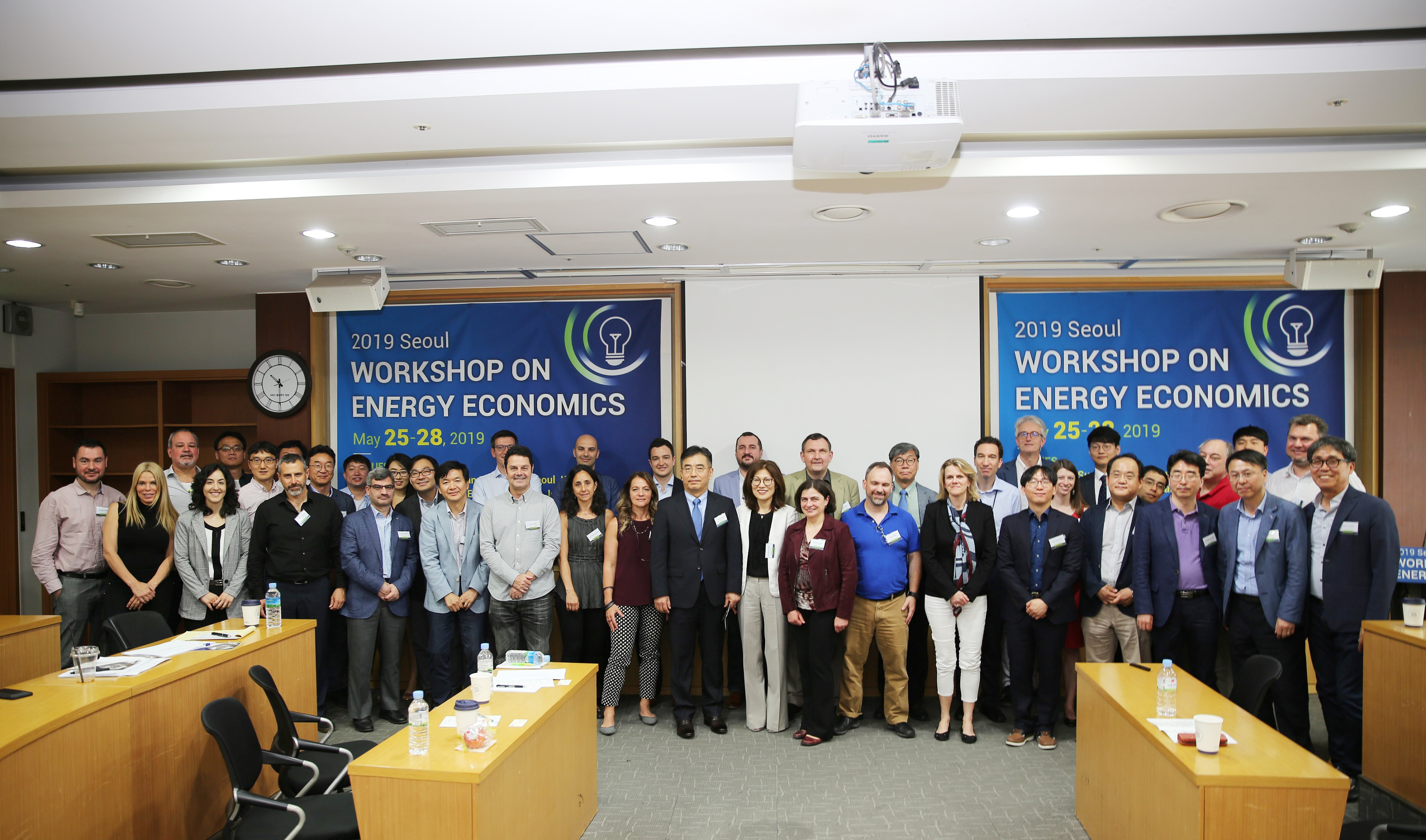 Korean and international renowned experts attend the Workshop on Energy Economics 2019 Korea Power Exchange (KPX) jointly hosted in cooperation with Sungkyunkwan University. (Photo: KPX)
Korea Power Exchange (KPX) jointly held the Workshop on Energy Economics 2019 (WEE 2019) in cooperation with Sungkyunkwan University.

The WEE 2019, the second rendition of workshop, took place from May 25 through May 28. About 50 invited renowned scholars and experts in the energy and environment economics fields had in-depth discussions on themes such as energy market, power demand forecast, renewable energy and climate change.

The workshop was an opportunity for globally renowned economics scholars from 12 countries, including Korea, the United States and Japan, to discuss global energy, environment and problems related to climate change and the direction of development through analysis and verification based on econometrics.

KPX Chairman & CEO Cho Young-tak delivered a keynote speech on the theme "Challenges and Countermeasures of Low Carbon Transition in Power Sector."

As to roles and challenging tasks of economics at the present juncture of climate change and the ongoing energy paradigm shift, Chairman Cho said, the axes of conventional economics in which emission reductions and the energy paradigm shift have been discussed from the viewpoint of growth and distribution under a macroeconomic lens is being developed into a three-body problem by adding an axis of environment.
The green gross domestic product (green GDP or GGDP) is an index of economic growth with the environmental consequences of that growth factored into a country's conventional GDP.

In a microeconomic perspective, energy economics is faced with a new challenging task of expanded uncertainties in an era of energy paradigm shift and the 4th Industrial Revolution, he said. More efforts need to be made to upgrade econometrics approaches as phenomena such as expanded renewable energies, small-sized distribution and electrification in the heating and transportation sectors have expanded future uncertainties, he added.

Finally, Chairman Cho stressed that roles and tasks of energy economics are getting more important and diversified when it comes to predicting of energy industry and market structure changes and countermeasures as well as redefining of relationship between macroeconomics and energy.

In a keynote speech, Prf. Lutz Killian, of University of Michigan, a globally renowned econometrics scholar in the energy and environment sectors, introduced oil prices, exchange rates and interest rates through Vector Autoregressive Models.

International scholars such as Hilde Christiane Bjørnland, a Norwegian professor of economics at BI Norwegian Business School, Prof. J. Isaac Miller, of University of Missouri, João Victor Issler, professor of economics at FGV, Rio de Janeiro, Brazil, and Olivier Deschênes, professor of Economics at the University of California Santa Barbara, participated in the four-day workshop. Korea's econometrics professors such as Prof. Kim Jin-il of Korea University, Prof. Choi Yong-ok of Chungang University, and Prof. Kim Ji-hyun of University of Toulouse in France attended the WEE 2019 and discussed on power demand predictions and new/renewable energy generation forecasting tactics.

At KPX's Jeju headquarters on May 27, Prof. Park Yong-jun, of Indiana State University, gave lectures on the theme "Forecasting Energy and Electricity Demand: Korean Experience" and he had hot discussions on issues such as econometrics verifications with panel members.
Prof. Park is a noted scholar who had established basic theories such as non-stationary time series. He is recognized for putting several papers on the Econometrica, a top scholastic magazine in the global econometrics field.

Prof. Kim Chang-shik, of Sungkyunkwan University, said at the workshop, jointly hosted by KPX, views and discussions, made by not only economists but also global energy and environment experts from research institutions and policymakers, will present the direction of solutions to pending challenging tasks in energy economics.