Hyundai Oilbank's Relentless Pursuit of Vertical Integration of Its Businesses from Oil Refining to Petrochemical Manufacturing
The oil refiner joins hands with Lotte Chemical to build a heavy feed petrochemical complex(HPC) at combined investments of 2.7 tln won to produce ethylene, poly-ethylene and propylene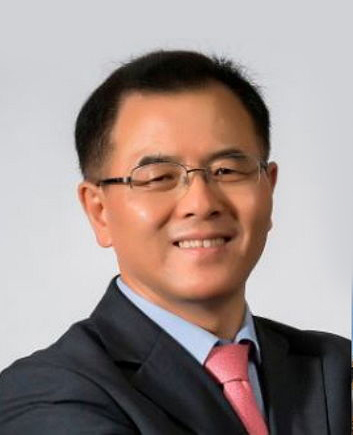 President Kang Dal-ho of Hyundai Oilbank. (Photo: Hyundai Oilbank)
Hyundai Oilbank Co. and petrochemical firm Lotte Chemical Corp. have joined hands to build a heavy-feed petrochemical complex (HPC) at a combined investment of 2.7 trillion won ($2.5 billion).

Hyundai Oilbank CEO Moon Jong-bak and Lotte Chemical CEO Kim Gyo-hyun signed an agreement on May 9 in Seoul to invest additionally in their joint-venture Hyundai Chemical, to construct an HPC on a 500,000 square-meter site at Hyundai Oilbank's manufacturing plant in Daesan, South Chungcheong Province. The new facility will produce 750,000 t/y of ethylene, 750,000 t/y of polyethylene and 400,000 t/y of propylene.

The business partnership would help Hyundai Oilbank reinforce the vertical integration of its businesses ranging from refining to manufacturing petrochemical products including aromatics and olefins.
Lotte Chemical has been bolstering its business around the world by conducting various projects including ethane cracker construction in the U.S. and Central Asia, naphtha business in Southeast Asia and large-scale residue cracking business in Korea.

"The new HPC would improve profitability by KRW 200 billion a year compared to a naphtha cracking center (NCC)." an official from Hyundai Oilbank said. An HPC significantly reduces manufacturing cost by using oil residue compared to an NCC that uses naphtha to produce petrochemical products like polyethylene or polypropylene.
An official from Lotte Chemical said Hyundai Oilbank's strong raw material business and Lotte Chemical's technology and marketing capabilities would create a huge synergy effect in the business partnership.

Hyundai Chemical plans to initiate the construction of the HPC in the latter half of this year with an aim to start operation at the end of 2021. The companies said they expect the facility would contribute to increasing the nation's export by KRW 3.8 trillion a year as they plan to sell most of the products manufactured at the facility to the global market.

As MRC informed before, in January 2018, Abu Dhabi National Oil Co signed a three-year agreement with Lotte Chemical Titan (part of Lotte Chemical), one of the largest polyolefin producers in southeast Asia, to sell the Malaysian firm up to 1 million tonnes of naphtha annually.

Lotte Chemical Titan produces Malaysia's most comprehensive portfolio of olefins and polyolefins which contribute to the enhancement of everyday life. Lotte Chemical Titan's production site in Malaysia consists of eleven process facilities, two co-generation plants and three tank farms. They are located on 2 sites in Pasir Gudang and Tanjung Langsat in the state of Johor.

In 2006, Lotte Chemical Titan acquired PT Lotte Chemical Titan Nusantara, Indonesia's first and largest polyethylene plant in the country.
This acquisition boosted the polyolefins capacity by approximately 50%, thus making the company one of the largest producers in South East Asia. Lotte Chemical Titan was acquired by Lotte Chemical Corp., forming part of the Lotte conglomerate of Korea, in 2010. The company thus became one of Lotte Chemical Corp.'s largest overseas subsidiaries.