48.5 km long bridge, one of the longest in world, completed at cost of $2.6 bn and officially opened on May 1 at an elaborate ceremony with a slew of dignitaries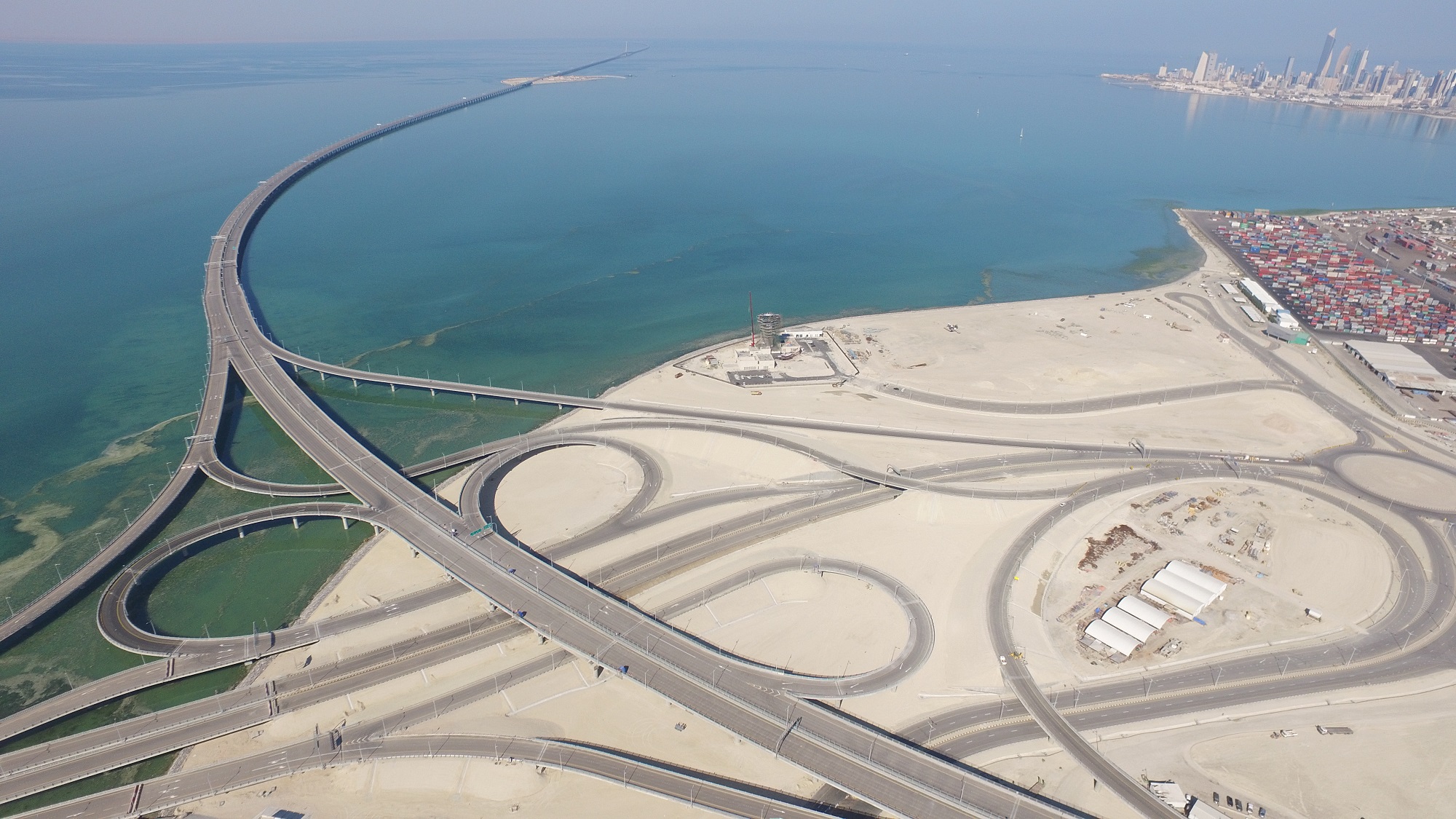 An aerial view of Sheikh Jaber Causeway built by Hyundai E&C to link Kuwait City and Subiyah New Town in Kuwait which was officially opened at a ceremony on May 1 led by Crown Prince HH Sheikh Nawaf Al-Ahmad Al-Jaber Al-Sabah, Prime Minister Lee Nak-yon and President Park Dong-wook of Hyundai Construction, among other dignitaries. (Photos: Hyundai E&C)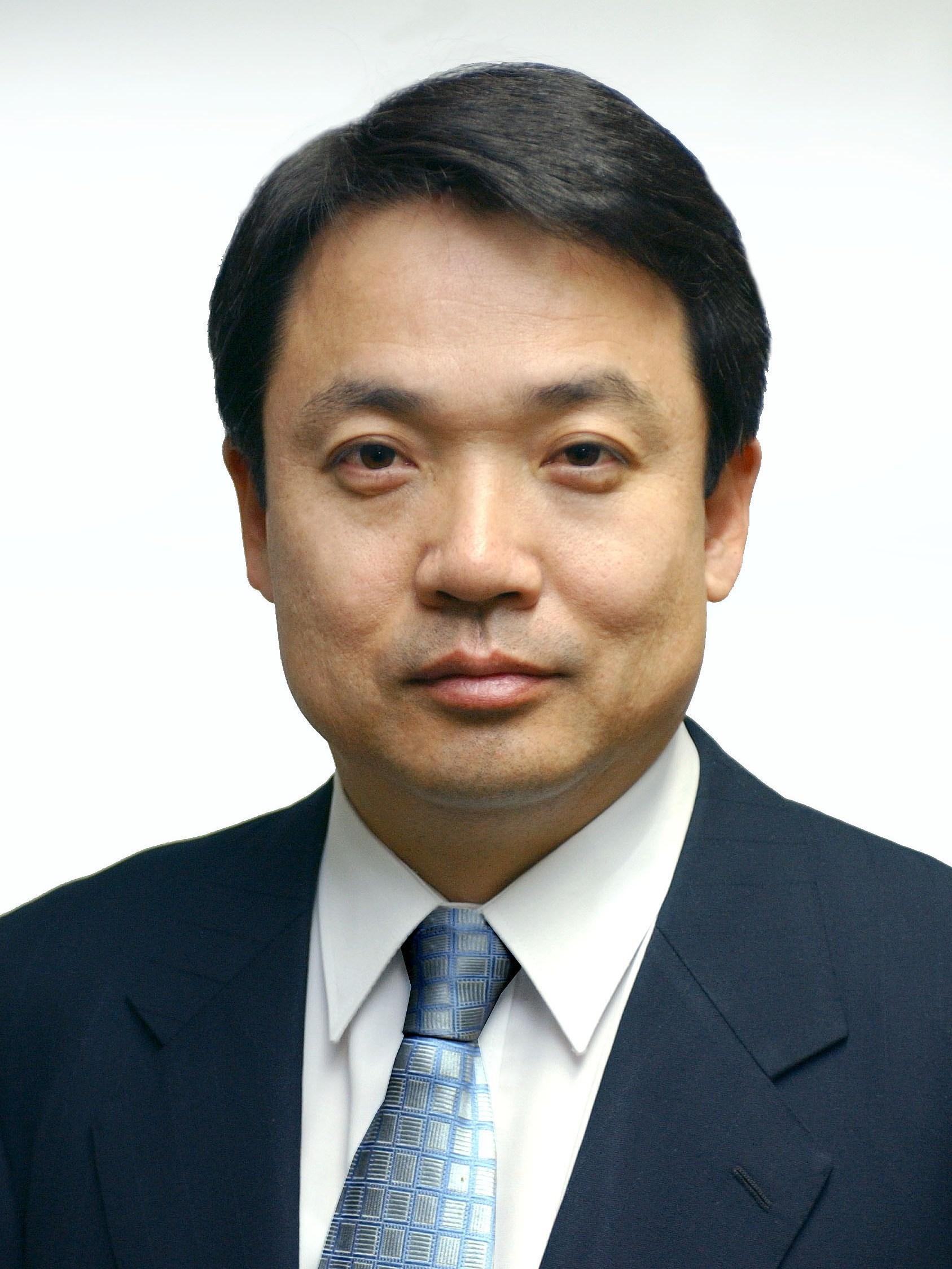 Vice President Jung Jin-haeng of Hyundai E&C.
Kuwait's Sheikh Jaber Causeway, a Korean-built structure that is sure to be among Kuwait's top construction projects of all-time and has been touted as one of the longest bridges in the world, was inaugurated on 1 May, 2019, by HH the Amir Sheikh Sabah Al-Ahmad Al-Jaber Al-Sabah.

Constructed by Seoul-headquartered Hyundai Engineering and Construction and Kuwait's Combined Group Contracting at a cost of $2.6 billion, the causeway is 48.5km long and has been designed to link Kuwait City with Subiyah New Town, reducing travel time from an hour to 20 minutes.

Construction began in 2013 for the causeway, which also includes a 36.1km main bridge, and a 12.4km land link, making it 7km longer than Qingdao, China's 41.6km Haiwan Bridge.

An inauguration ceremony was held for the project, attended by Crown Prince HH Sheikh Nawaf Al-Ahmad Al-Jaber Al-Sabah; National Assembly Speaker, Marzouq Al-Ghanim; Prime Minister, HH Sheikh Jaber Al-Mubarak Al-Hamad Al-Sabah; South Korean Prime Minister, Lee Nak-yeon; and President of the French Senate, Gerard Larcher, the causeway was officially opened.

Speaking at the event South Korean Prime Minister, Lee Nak-yeon said: "It is a great pleasure for the South Korean companies to participate in the largest national project in the history of Kuwait."

Deputy director general of the Public Authority for Roads and Transportation (Part), Saud Al-Naqi told Kuwait's state news agency, Kuna, that Sheikh Jaber Al-Ahmad Causeway is part of Kuwait's integrated development plan.

Al-Naqi stressed that the project is the new development "gate" for Kuwait and will link Kuwait City with the under-construction Silk City. According to the Korean Prime Minister, the causeway has been built using latest civil engineering and environmentally-friendly technologies.

Sheikh Jaber Causeway crosses through two artificial islands – each spanning 280,000m2 – in addition to government buildings, green spaces, and areas for Kuwait's future investment projects under New Kuwait 2035.

Hyundai E&C won the project along with Kuwait's Combined Group Contracting, in which it holds a 78% stake.



The causeway, which was built after 66 months of construction, shortens the travel time between the capital city and Subiyah from 90 minutes to less than half an hour.

Construction involved building 330,000 sq m of artificial islands and a 340m asymmetrical cable-stayed bridge.

Hyundai Engineering & Construction Co., Ltd. (HDEC) has played a significant role in Korean economic development over the past sixty years, acting as a driving force for the construction of key national industries since its founding in 1947.

Within overseas marketplaces the company has also distinguished itself as a world leader in advanced technology, thanks to the successful execution of a multitude of innovative projects. The company has thereby cemented its global reputation as a creative visionary for the future.

Today, HDEC brings this accumulated acumen and expertise to all areas of operation, including civil, building, plant and electrical works.
Backed by an unmatched team of professional human resources, the company is particularly committed to ensuring best practices, industry benchmarks and stringent risk management.
Boasting global competitiveness and leadership, HDEC is truly spearheading the nation's residential culture as an illustrious expert in construction. Looking forward and beyond, HDEC will continue to maximize ultimate customer satisfaction and shareholder value, while maturing into a worldwide industry leader dedicated toward the realization of a better future for all.

HDEC's initial major role was in rebuilding Korea's infrastructure. Growing rapidly during the early 1960s, HDEC built dams, bridges, buildings, and tunnels, as well as industrial plants that were desperately needed. In 1968, HDEC completed its first overseas project, a highway in Thailand.

With HDEC's global network, it currently operates in over 33 countries with 83 projects in progress.