LH Focuses on Urban Renewal & Balanced Regional Development under Stewardship of New President Byun
In inaugural speech, President Byun says 'LH should become a strong partner of people in creating an innovative space encompassing rest and dreams beyond life and work'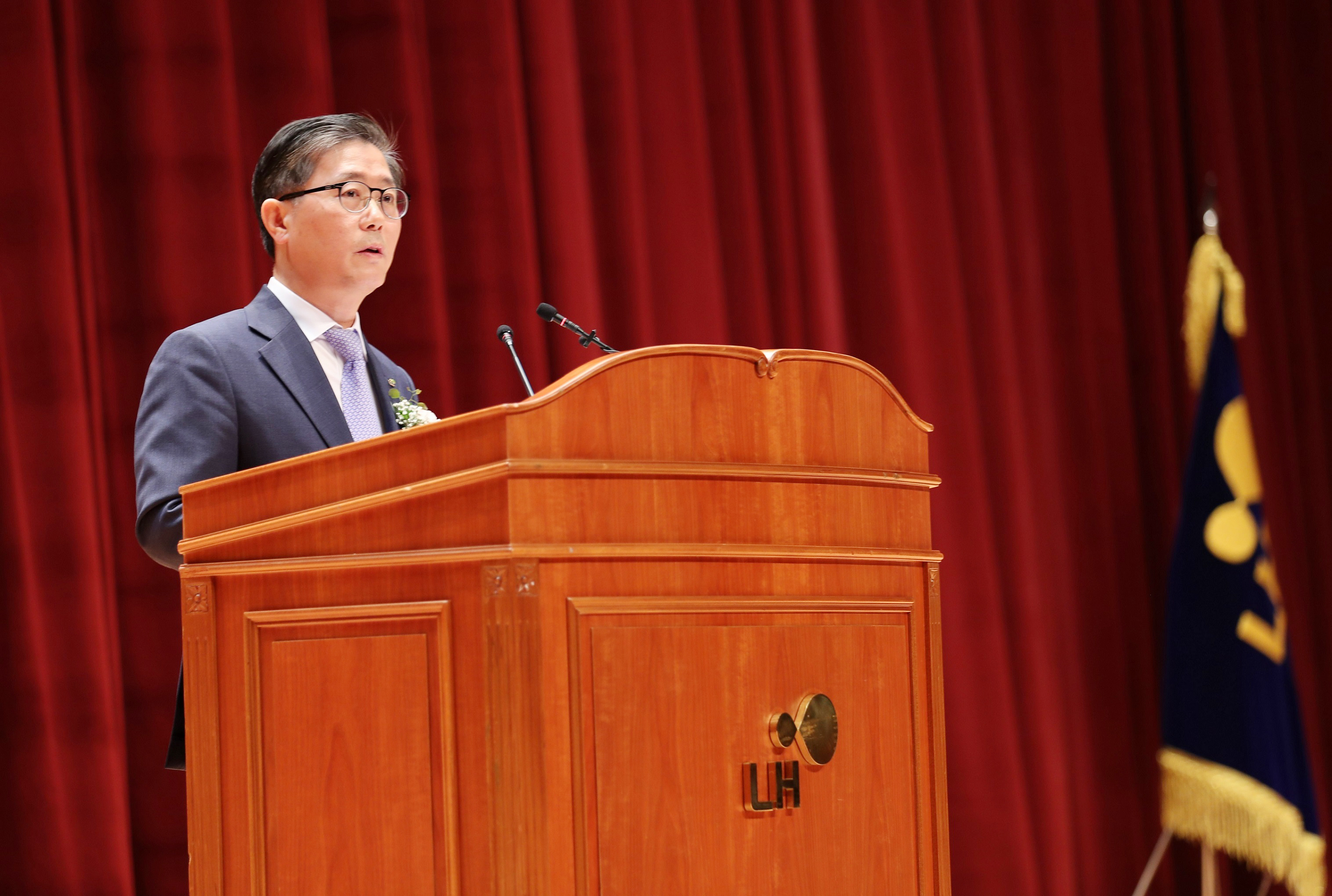 President Byun Chang-heum of Korea Land & Housing Corp. (LH).
Prof. Byun Chang-heum of King Sejong University Department of Public Administration took office as president of Korea Land & Housing Corp. (LH) on April 29.

New President Byun became the fourth president of LH, which made its debut as a merger entity in October 2009. His term is until 2022.

President Byun, born in Uiseong, Gyeongsangbuk-do, graduated from Seoul National University Economics Department and obtained a master's degree in urban planning and a doctorate degree in public administration from Seoul National University Graduate School of Environment Studies.
Byun has served as a professor with Seoul National University Department of Public Administration, and is a seasoned exert in housing and urban fields.

Byun served as president of SH Corp. for three years from 2014. Byun also participated in the implementation of the current government's land and urban policies as well as real estate policies as he had been with the Presidential Committee on Balanced National Development, the Special Committee on Urban Renewal, and the Advisory Committee on Housing Policies.

In his inaugural speech at an inauguration ceremony at the LH headquarters in Jinju, Gyeongsangnam-do, on April 29, President Byun said, "LH should become a strong partner of people in creating an innovative space encompassing rest and dream beyond people's life and work."

LH will concentrate all its capabilities to develop new business models suiting social, economic and technology environment to implement policy tasks such as "housing welfare roadmap, 3rd phase new satellite city construction projects, and urban renewal/new deal.

More than anything, he stressed housing welfare with a human-oriented perspective. He proposed a vision of building a regime of offering life-long welfare services ranging from care to learning, employment, marriage, and people's old age – surpassing simple urban construction and housing supply.

Regarding urban renewal, he called for a focus on the changing of residents' lives. To this end, President Byun unveiled his determination to prioritize the provision of housing and convenience facilities to the underprivileged – the way people can sense change and develop feasible business models capable of reshaping old and poor residential areas and urban space.

LH, he said, will devote itself to serving as an entity to execute balanced regional development through the building of a regime with a virtuous cycle within each region. He envisages LH playing a leading part in creating creative districts with a virtual cycle of exploring of each area's potential, investing, employment, gifted manpower and innovation.

President Byun also revealed a plan to make LH an entity entrusted with creating jobs through the exploration of new growth engines such as smart city buildup, construction of energy transformation cities and construction of new cities in foreign countries.

He set five management tenets: trust, innovation, execution, inclusiveness and communications. President Byun urged his executives and staff members to join forces and gather wisdom so that LH can be transformed into a problem-solving agency of dealing with accumulated national woes, departing from the conventional institution of executing given tasks.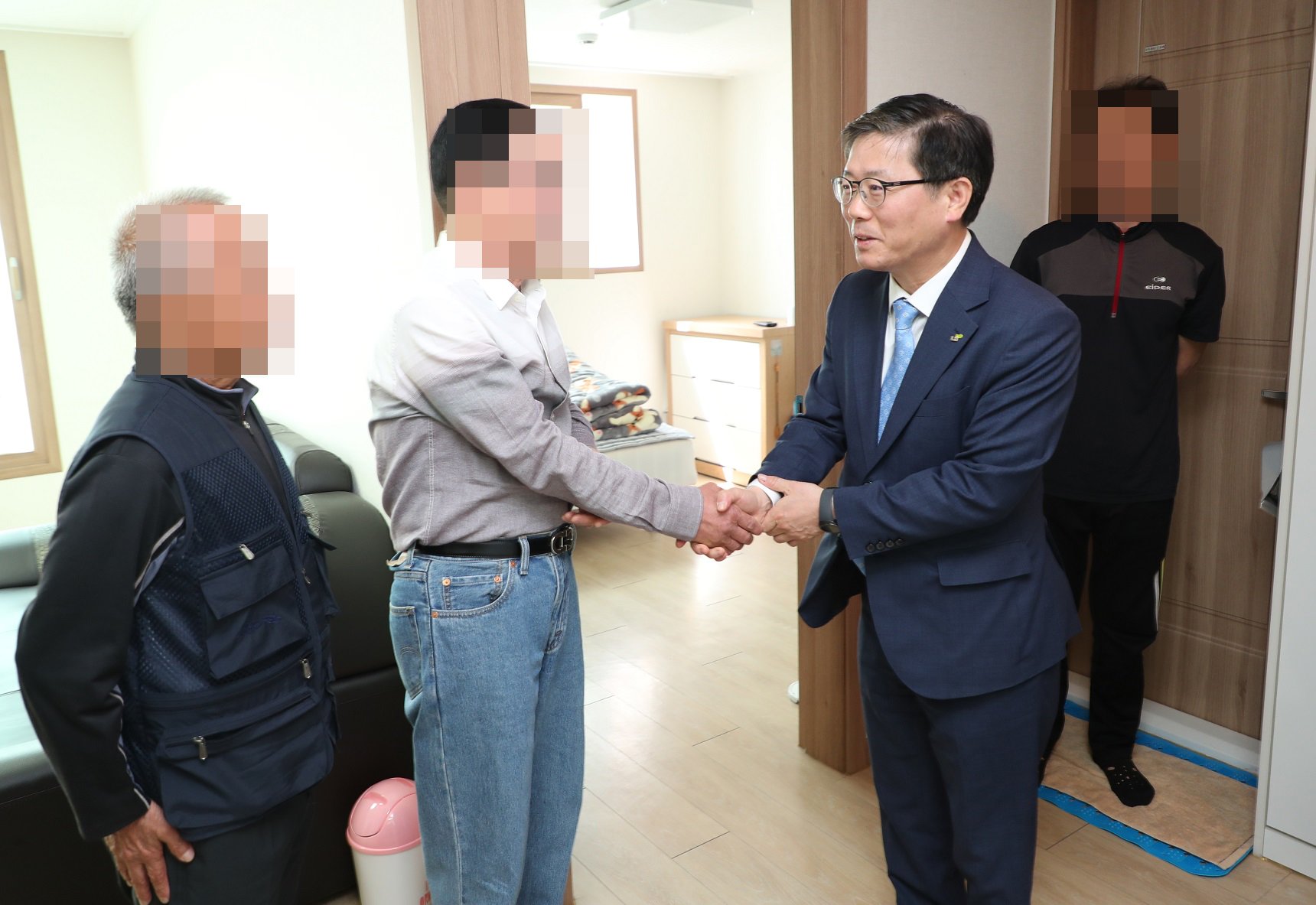 LH President Byun Chang-heum gives words of encouragement with a resident of a rental apartment built by LH in Guro, Seoul. (Photos: LH)