Event was designed to review strategies, tasks and corporate culture from the viewpoint of citizens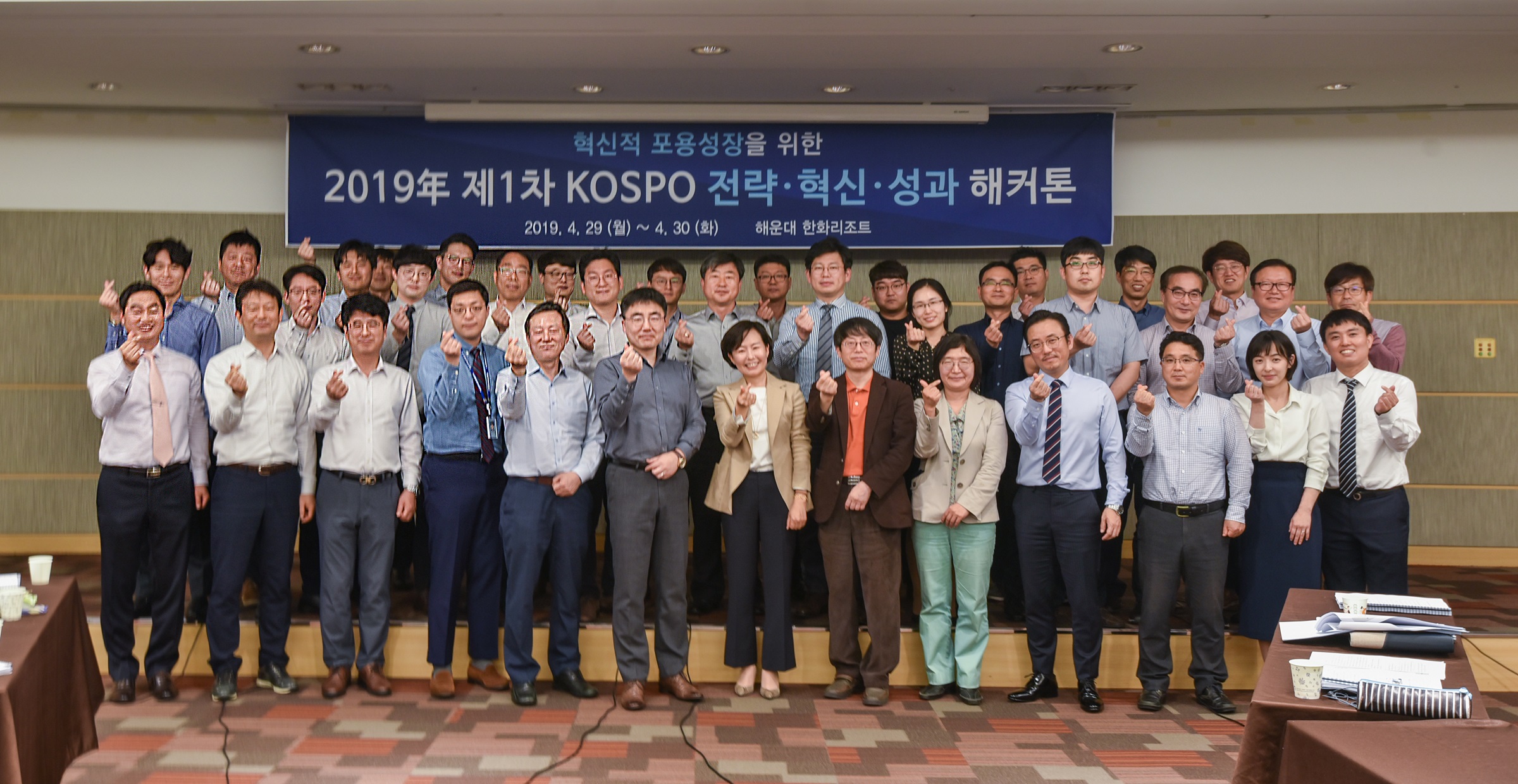 KOSPO executives and staff members pose with civic organization representatives at a first "hackathon" on strategies, innovation and outcomes in Busan.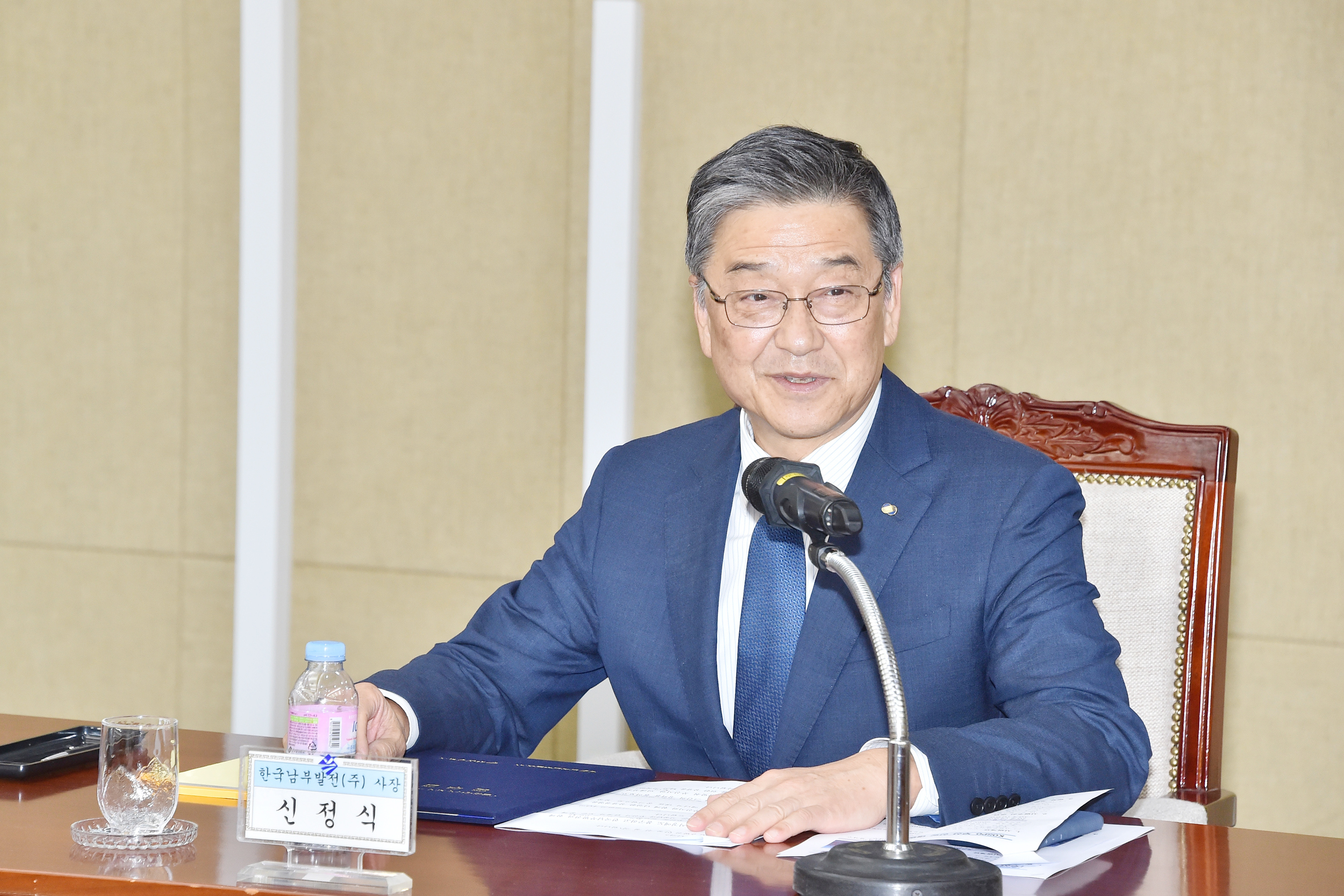 President Shin Jeong-shik of Korea Southern Power. (Photos: KOSPO)
Korea Southern Power Co. (KOSPO) and citizens joined forces in exploring how to improve a strategic regime so that the power company can spearhead the implementation of the government's policies for innovative inclusiveness.
KOSPO aims to play a leading role in achieving the goal of innovative inclusiveness through environment safety-oriented energy production, inclusive growth of the power industry focusing on energy paradigm shift and a focus on social values and restoring of public trust.

KOSPO sponsored a "hackathon" on strategies, innovation and outcomes along with citizens. A hackathon, a combination of hacking and marathon, is designed to help participants explore ideas endless during a given period during which they can wrap up business models.

The event was designed to cope with environmental changes such as the government's policies on innovative inclusiveness in a preemptive fashion, explore this year's core tasks through discussions on management tasks, strategies, and the direction of improving an innovative regime on social values and implement them.

All key working-level officials at KOSPO headquarters and business cites participated in the hackathon. They, along with citizens from each walk of life, including civic organizations, academic circles and SME representatives, had intense discussions on diverse perspectives. All KOSPO officials' detailed direction of tasks and action plans were explored from the viewpoint of citizens.

Among the core tasks are diverse ways of creating social values and restoring public trust such as steps to rebuild a safety regime based on humanity, including cooperative companies and people to produce energy without public misgivings, an energy paradigm shift focusing on new and renewal energies and ways of making plants eco-friendly and turning by-products into resources.

KOSPO officials were divided into nine teams to discuss issues such as the strengthening of public responsibility toward state and people in connection with core values of dedication, innovation and communications and voluntary motivating. They explored nine themes of improving corporate culture such as people and workers' life and decided to develop action tasks.

KOSPO, first Public Entity to Inaugurate Safety Management Committee

KOSPO became the first public entity to inaugurate a safety consultative body to ensure safety rights of field crew and take time out to lend an ear to views of improving safety. KOSPO convened the tentatively named KOSPO Safety Management Committee with labor and management from KSPO and its cooperative companies in attendance at a hotel in Busan on May 3.