Contribution to reducing smokestack emissions was owed to the improved management and operation of air pollution emissions and prevention facilities using data being collected by the CleanSystem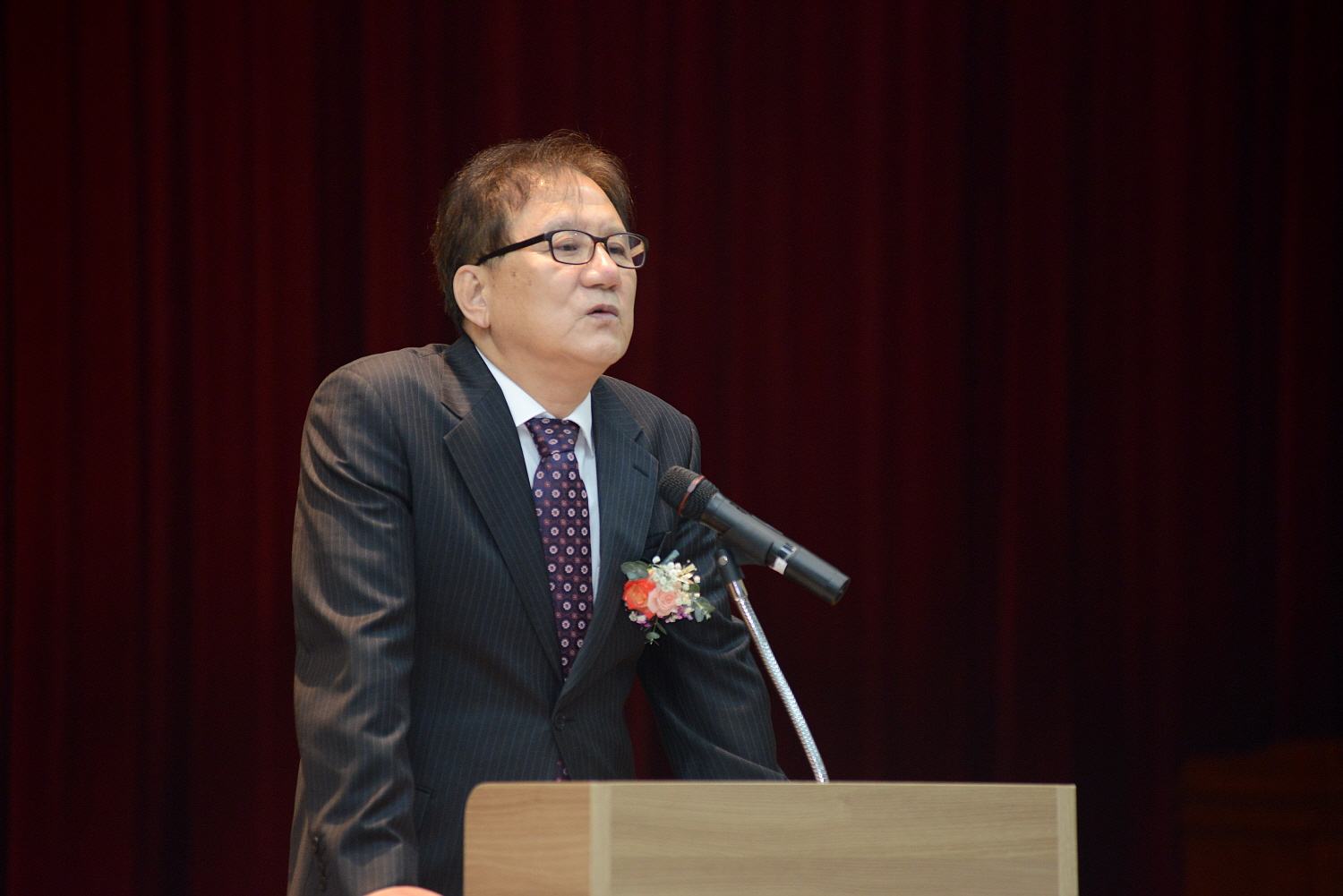 President Chang Joon-young of Korea Environment Corp. (K-eco). (Photo: K-eco)
Korea Environment Corporation (K-eco)'s "telemetery monitoring system" (TMS) has proved to have properly managed air pollutants being emitted by 90 percent of smokestacks.

Worksites, subject to TMS, also known as the CleanSystem, accounted for about 16 percent of factories classified into first through their categories, but nearly 90 percent of the smokestack pollutants were properly managed by TMS, K-eco said. Based on figures released by the National Institute of Environmental Research in 2014, K-eco said the number of smokestacks doubled over a decade, but air pollutant emissions were cut in half per smokestack.

TMS's contribution was owed to the improved management and operation of air pollution emission and prevention facilities using data being collected by the CleanSystem.

K-eco showcased the CleanSystem at the 41st International Exhibition on Technology and Green Energy (ENVEX 2019) that took place at COEX in Samseong-dong, Seoul, from May 15 to 17. A combined 244 company exhibitors from 19 countries, including Korea, the United States, China, Japan, and European states, participated in the fair.

Among the participants were K-eco, Korea International Industry & Technology Institute (KEITI), SL, Korea Environmental Industry Association, Samjin Precision, and Royal Precision.

The CleanSystem is a tool in which smokestack air pollutants are telemetered around the clock and managed. The conventional TMS was upgraded as Korea's representative environment brand CleanSystem in 2006. It shifts into a prior preventative regime on a voluntary basis. The regime covers 39 kinds of facilities, including power generation and incineration facilities.

The CleanSystem monitors seven kinds of smokestack air pollutants, including dust, sulfur oxides, nitrogen oxide, ammonia, carbon monoxide, as well as oxygen, temperature, and flux as compensatory items.

In the meantime, K-eco also introduced a national water industry cluster being under construction in a Taegu area. K-econ has been designated as an institution to manage a national water industry cluster this year.

Students were given the chance to enjoy and share environmental experiences at the K-eco pavilion.

About K-eco

Korea Environment Corporation is a quasi-governmental organization under the Ministry of Environment and it is aimed at becoming a global environment services provider. Based on its mission to contribute to eco-friendly national development through the improvement of the environment and promotion of resource recycling, K-eco carries out nationwide work related to climate, air, water, soil, waste treatment, resource circulation, environmental health and environmental facilities.

Due to rapid industrialization, the entire world, including Korea, suffers from climate change, water shortages and resource depletion and, our future generations are at greater risk for various environmental issues.

K-eco says it will continue to improve the public environmental services it is currently carrying out, preserve our environment by continuously developing new environmental services and focus on realizing environmental welfare for the people.
A view of K-eco's pavilion at the 41st International Exhibition on Technology and Green Energy (ENVEX 2019) that took place at COEX in Samseong-dong, Seoul, from May 15 to 17. (Photo: Newsworld)