Woori Bank Successfully Issues Formosa Bonds Worth $450 Mil.
The bank becomes the first Korean bank to crack the Formosan bond market at cheapest rate and repayable in 5 years, paving the way for other Korean banks to raise the funds in Taiwan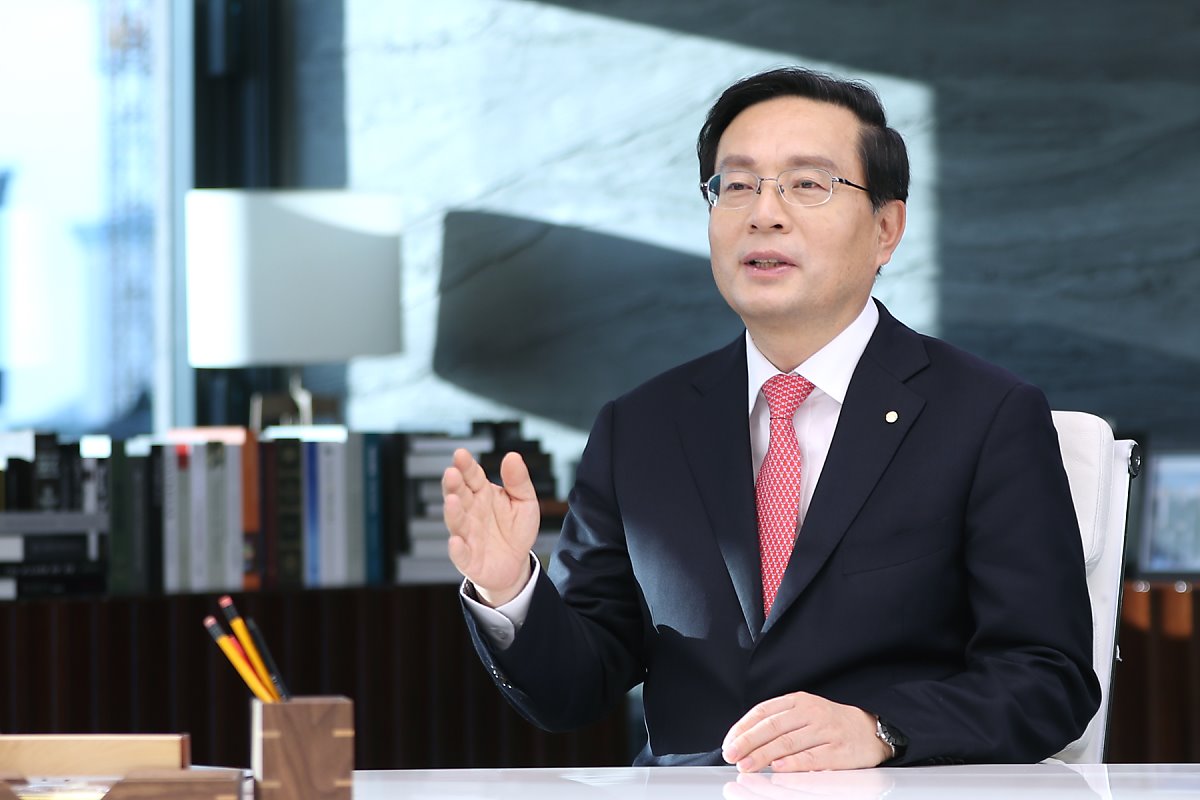 Chairman Sohn Tae-seung of Woori Financial Group who also doubles as the CEO of Woori Bank.
Woori Bank announced on May 8 that it has floated US$450 million (532.13 billion won) worth of Formosa sustainability bonds in Taiwan.
A Formosa bond is a bond issued in Taiwan but denominated in a currency other than the New Taiwan Dollar.
The Formosa bond issued by Woori Bank will mature in five years and carry a floating rate of the three-month London Interbank Offered Rate, a global benchmark rate, plus a spread of 0.77 percentage point. It marks the lowest rate on Formosa bonds issued by any South Korean lender and is 0.06 to 0.07 percentage point lower than the interest on global bonds, Woori Bank said.

In particular, this is the first Formosa bonds issued by a Korean company to finance green and social projects. Sustainability bonds are issued to support the underprivileged, create jobs, develop new or renewable energy sources and finance environmental improvement projects. They also needs to go through a strict international certification procedure.

Woori Bank has issued the bonds after receiving a certificate from Sustainalytics, which rates the sustainability of listed firms based on their environmental, social and corporate governance performance.

An official from Woori Bank said, We actively explained to Taiwanese investors the bank's financial achievements and acquisition of a certificate to issue sustainability bonds. Accordingly, we attracted subscriptions from 54 organizations worth US$1.10 billion (1.30 trillion won), which is 2.4 times higher than the amount issued.

Since it is the Formosa bonds with the lowest interest rate issued by a South Korean commercial bank, it will have a positive impact on future Formosa bond sales by South Korean financial institutions.

Formosa bonds are growing in popularity. Issued in Taiwan but denominated in currencies other than the New Taiwan dollar, the bonds have become an attractive funding choice for many types of overseas issuers recently. And Taiwanese life insurance companies, facing low local yields and high liabilities from legacy products, have been investing in the bonds to meet their need for yield.

Formosa bonds seem to be a good fit for Taiwan's life insurers: The bonds must be rated triple-B or higher, and yields lately are topping 4%. Indeed, Taiwanese life insurers, with more than US$600 billion in assets, own about 80% of outstanding Formosa bonds. However, as yields have continued to trend lower and more bonds are called, the effective investment return and reinvestment rates for investors will be lower. Even at today's yields, investors may not be adequately compensated for the call risk in the bonds.

Growth in Formosa bonds

Historically, large global financial institutions have been the dominant issuers in the approximately $80 billion Formosa bond market, particularly those with call features. In the last three years, however, nonfinancial corporations such as Apple, Électricité de France and Anheuser-Busch have used this market for funding purposes, along with large international issuers such as Qatar and National Bank of Abu Dhabi.

Being the oldest Korean bank, Woori Bank went through numerous difficulties and challenges at home and abroad in order to emerge from the past, stand strong in the present and look towards the brighter future, thereby always being there for our customers as a lifetime partner to help them at all times.

Woori Bank has been a step ahead of our competitors as a leader of the financial market in 2015. We opened new possibilities by successfully launching the 1st mobile bank 'WiBee Bank' to open a new mid-level interest rate loan market, as well as leading the effort to cultivate innovative markets for FinTech as an internet bank.

In order to provide the most convenient and safest financial services for our customers, we will strive to bring innovations in the FinTech sector and achieve further growth to ensure that happiness and satisfaction of our customers and shareholders comes 1st out of all priorities.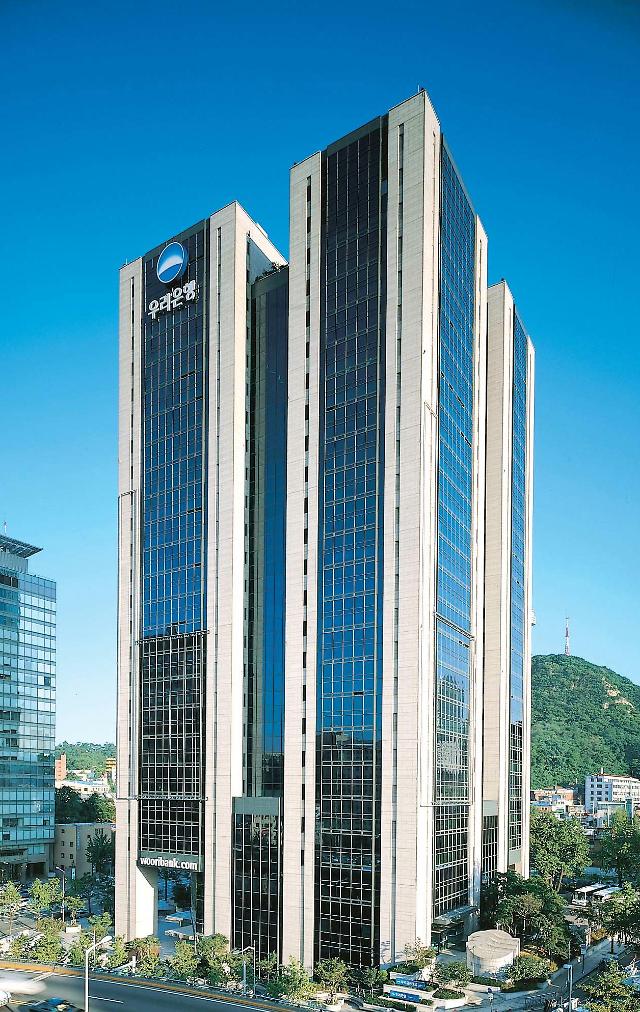 A view of the building in Heohyun-dong, Seoul, where Woori Financial Group and its affiliates are located. (Photos: WFG)