The financial group's consolidated first quarter net profit comes to 568.6 billion won, better than market estimates since its rebirth as a financial group in January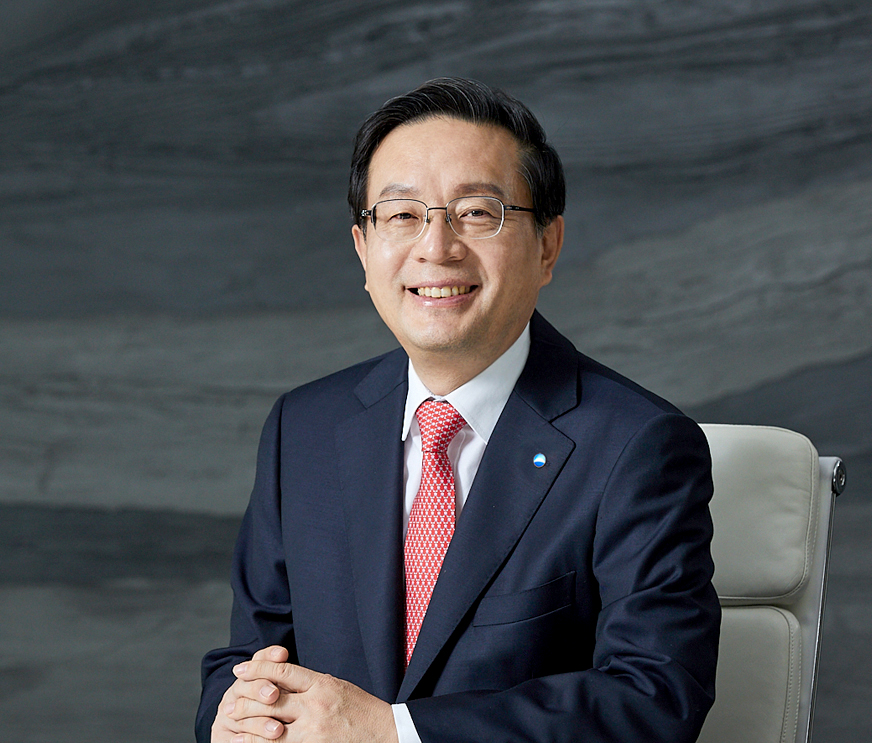 Chairman Sohn Tae-seung of Woori Financial Group. (Photos: WFG)
Woori Financial Holdings Corp. delivered a net profit of 568.6 billion won ($490.5 million) in the first quarter, posting better-than-expected results since its rebranding to a holding entity earlier this year.

The Korean company said April 25 that its consolidated net profit for the quarter ended March was 568.6 billion won, exceeding market expectations of 538.6 billion won.

Woori was reborn as a full-fledged finance conglomerate last January to become Korea's fifth financial holding entity after KB, Shinhan, Hana and NH Nonghyup.

Despite its surging quarterly earnings, the group still displayed its heavy dependence on its banking sector as its banking unit, Woori Bank, posted a 539.4 billion won net profit. It accounted for over 90 percent of the group's entire earnings.

Woori Card and Woori Investment Bank posted a 24 billion won and 12.3 billion won net profit, respectively. Shares of Woori Financial Holdings April 25 ended up 1.08 percent at 14,000 won.

Net profit was down 3.6 percent when compared against the same period a year earlier. The company explained this was due to a post-transition change in accounting standards, as profits from hybrid securities were no longer part of the net profit. When adding in the 38 billion won in profits from hybrid offerings, its net profit reached 606.6 billion won, up 2.9 percent from the year-ago period to hit a record high.

Net interest margin (NIM), a measure of profitability, was 1.78 percent, down 0.01 percentage point from late 2018. Interest profit totaled 1.45 trillion won and non-interest profit 270.8 billion won.

Its main affiliate Woori Bank recorded a net profit of 539.4 billion won, down 2 percent on year. This was due to a 53.5 billion accounting loss following its shift to a holding company. When excluding this factor, its net profit actually rose to 590 billion won.

The bank's NIM was 1.52 percent, 0.01 percentage higher compared to late last year. Its nonperforming loans (NPL) ratio, which measures the rate at which loans are not repaid, improved 0.04 percentage point on quarter to 0.47 percent, while its delinquency rate rose 0.02 percentage point to 0.33 percent.

Woori Financial Holdings said it expects to see more growth from its non-banking sector once it closes the acquisition deals with Tong Yang Asset Management and Kukje Asset Trust. This was also the group's first regulatory filing since it turned itself into a holding company structure.

The group said its earnings actually reached over 600 billion won but needed to deduct 38 billion won worth of net profit from the statement under related fiscal laws for financial groups.

"Woori Financial Group's profitability and financial soundness have strengthened thanks to steady asset growth." said a Woori Financial Group official. The group's interest income has been steadily rising to 1.45 trillion won on the back of corporate lending growth and rising low-cost demand deposit accounts. Its lending to small- and medium-sized enterprises grew 6.4 percent in the first quarter from a year ago, while its demand deposits account increased 2 percent during the same period.

The group's asset soundness also improved, with its non-performing loan ratio and loan default rate standing at 0.47 percent and 0.33 percent, respectively.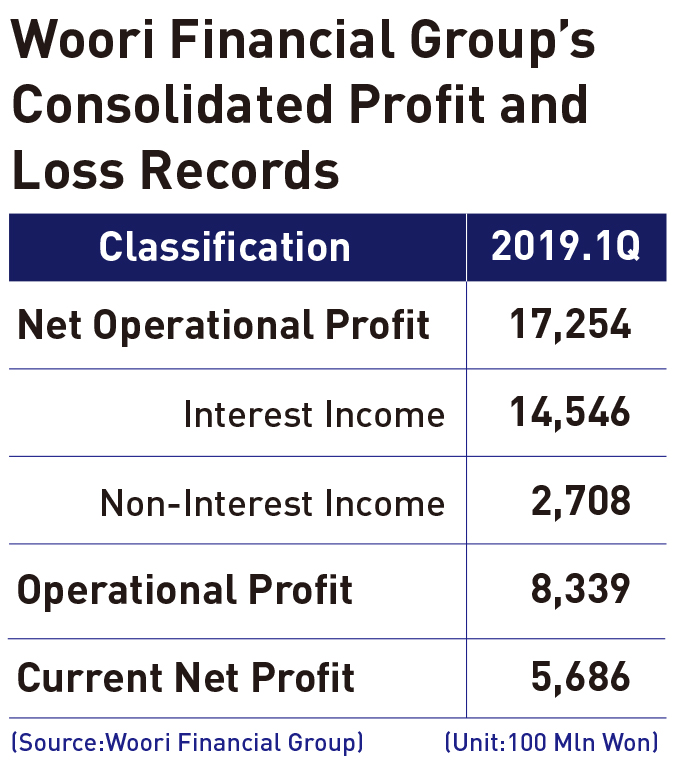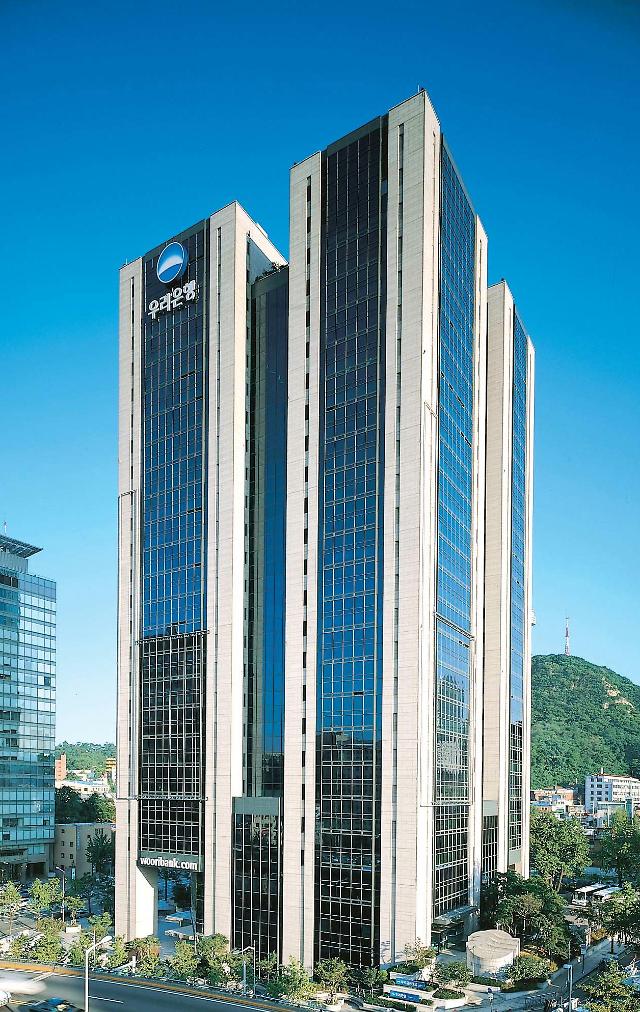 A view of the building in downtown Seoul where Woori Financial Group has offices.