Govt. Approves Creditors' Injecting 1.6 Tln Won into Cash-Strapped Asiana Airlines
Creditors will buy 500 billion won worth of perpetual bonds, open an 800 billion won credit line to airliner and extend 300 billion won in form of standby letter of credit; Asiana to be put on selling block this year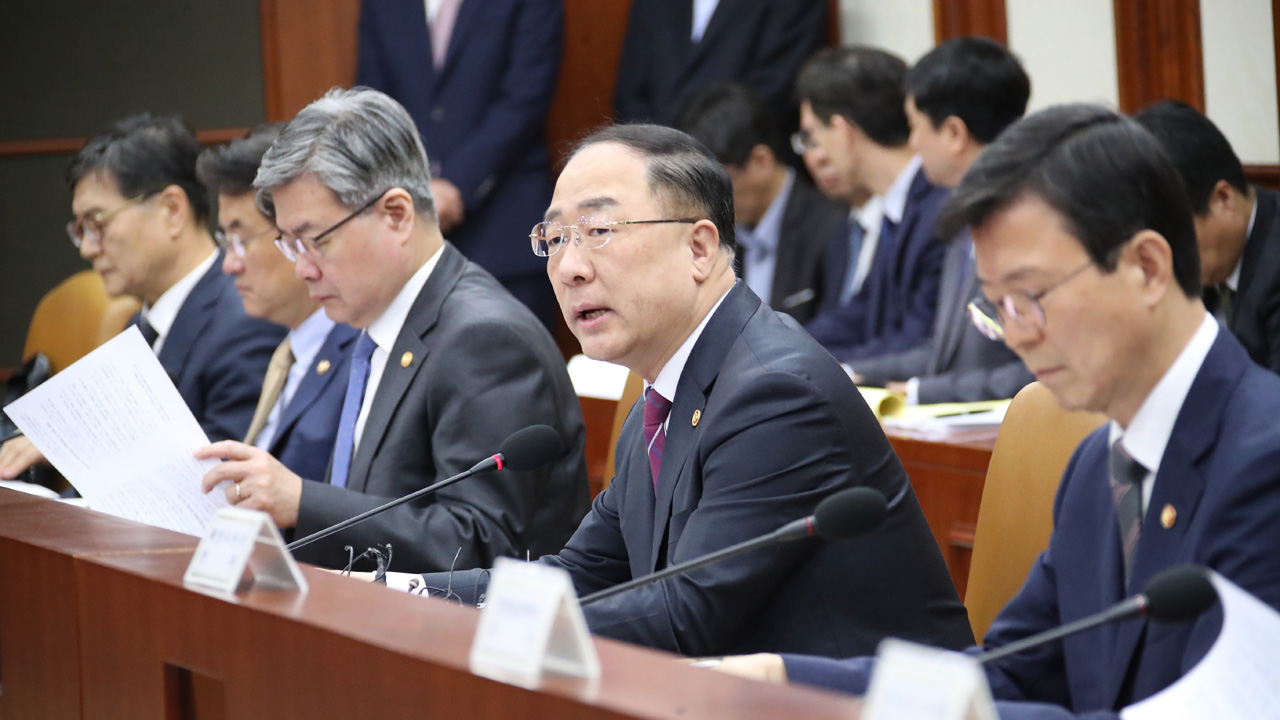 Deputy Prime Minister-Minister of Economy and Finance Hong Nam-ki speaks at a related ministers' meeting in which he presided over at the Government Complex in Seoul on April 23. The meeting discussed how to provide financial support to the cash-strapped Asiana Airlines. (Photo: MOEF)
The government decided to provide a package of financial support worth a combined 1.6 trillion won, including buying perpetual bonds worth some 500 billion won, to aid the financially strapped Asiana Airlines.

Deputy Prime Minister-Minister of Economy and Finance Hong Nam-ki said, "Korea Development Bank (KDB) and other credit banks plan to inject a combined 1.6 trillion won in capital increase into Asiana Airlines and help it tide over a liquidity crisis." He made the remarks at a related ministers' meeting in which he presided over at the Government Complex in Seoul on April 23.

Minister Hong of the Ministry of Economy and Finance (MOEF) said, "The steps are taken in consideration of the fact that Asiana Airlines's business performance is favorable and major shareholders submitted a trustworthy self-rescue plan, including the agreeing of M&As."

The airliner will devote itself to improving its business performance like the closuring of low-profit air, Deputy Prime Minister Hong said. The airliner also plans to implement an M&A, whose deal is to be done this year, he added.

The financial support is expected to be offered by KDB and the Export-Import Bank of Korea (Korea Eximbank) at a ratio of 7:3. The planned issuance of the permanent bonds will likely help the airliner dramatically improve its debt ratio.

The creditor banks will open an 800-billion-won credit line to the airliner and extend 300 billion won in the form of a standby letter of credit, a bank guarantee of payment on behalf of clients.

The financial support is designed to put Asiana Airlines on the selling block, and if the issuance of consol bonds is completed, it will see the airliner's debt ratio decline to some 700 percent, lower than other airliners, a KDB official said.

The KDB said the policy lender has multiple safety guarantees such as an option related to covering consol bond into its shares against a failure in the disposal of the airliner. Kumho Industrial will be responsible for putting the airliner on the selling block.
Earlier in March, Kumho Asiana Group submitted a new self-help plan to creditors in return for extending financial support, as creditors demanded. Under the plan, the group said it will soon launch a process of disposing of the airliner and provide an additional 4.8 percent stake in Kumho Industrial to the creditors as collateral to new loans.

The KDB and other creditors own a 42.7 percent stake in Kumho Industrial as collateral for the loans that have been extended to the group on top of a 42.7 percent stake in Kumho Tire Co.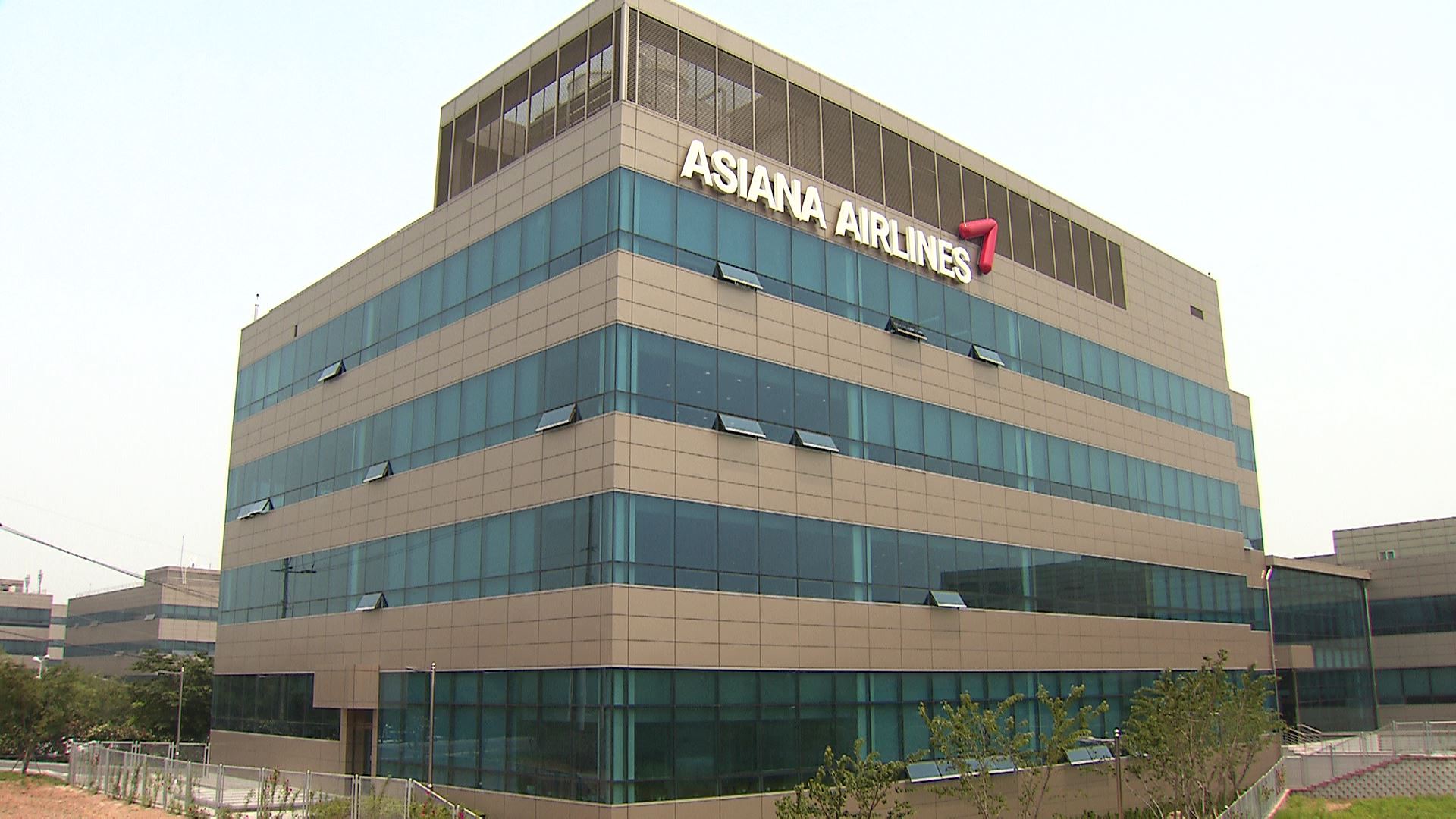 A view of Asiana Airlines headquarters in Gangseo-gu, western Seoul. (Photo: Asiana Airlines)