Korean Air CEO-Hanjin Chmn. Cho to Make 1st Appearance on Global Stage at IATA Annual Meeting
Chairman Cho of Hanjin Group will be elected as chair of upcoming IATA Annual General Meeting on June 2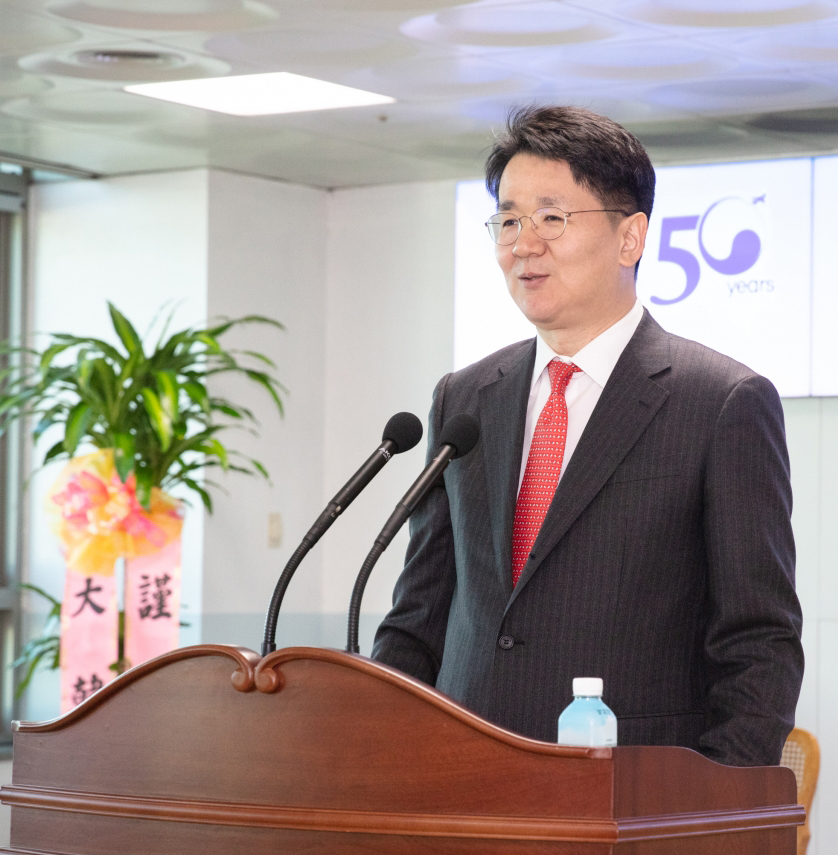 Chairman Cho Won-tae of Hanjin Group. (Photos: Korean Air)
Korean Air President Cho Won-tae is expected to make his first appearance on the global stage at the IATA Annual General Meeting, to be held at COEX in Seoul from June 1-3, since concurrently taking office as chairman of Hanjin Business Group.

More than 1,000 people from around the world, including CEOs of airlines, aircraft makers and related industry organizations, will participate in the upcoming annual general meeting of the International Air Transport Association (IATA), also known as the "U.N. conference of the global aviation industry."

True to the theme "The Vision of the Future" the IATA general meeting will discuss topics such the development of the global aviation industry & studies, feasibility and safety of the aviation industry.

The upcoming convention will be hosted by IATA and was organized by Korean Air.
Chairman Cho of Hanjin Group will be elected as chair of the IATA Annual General Meeting on June 2.

New Chmn. Cho Stresses Field Management & Communications Management

Korean Air President Cho Won-tae is taking office as chairman of Hanjin Business Group, following the footsteps of his late father Cho Yang-ho, who passed away recently while being treated for lung cancer.

Hanjin KAL, the holding company of Hanjin Group, convened a board of directors meeting on April 24 and approved Korean Air President Cho's appointment as chairman & CEO of Hanjin KAL. A separate ceremony to inaugurate Cho as new Hanjin Group chairman will not take place.

In a statement, Hanjin KAL's board of directors said, "New CEO Cho Won-tae's appointment as the chairman of the board is designed to minimize the leadership vacuum, caused by the death of the late chairman Cho Yang-ho and it is a decision-making steps to continue the stable management of the business group."

He is expected to inherit and evolve the group's founding spirit of contributing to the development of the nation by making it into a transportation powerhouse, and achieve the group's vision without interruption, it said.

New Chairman Cho told the board he will strive to further develop Hanjin Group by inheriting the management tenet of the late forebears and chairmen, and he will focus on field management and communications management.

New Chairman Cho was considering options of arranging inheritance taxes without disposing the late chairman Cho Yang-ho's stake, a Korean Air official said. Cho is believed to have no big trouble as to the matter, he added.

If the junior Cho will take over the group's management rights, he has to inherit from the late Cho's 17.84 percent stake in the holding company Hanjin KAL. Hanjin Group has a corporate governance structure in which Hanjin KAL Corp., Korean Air/Hanjin, and grandson companies have cross-holdings in that order.
New Chairman Cho owns a 2.34 percent stake in Hanjin KAL, followed by Cho Hyun-ah with a 2.31 percent share, and Cho Hyun-min with a 2.3 percent stake.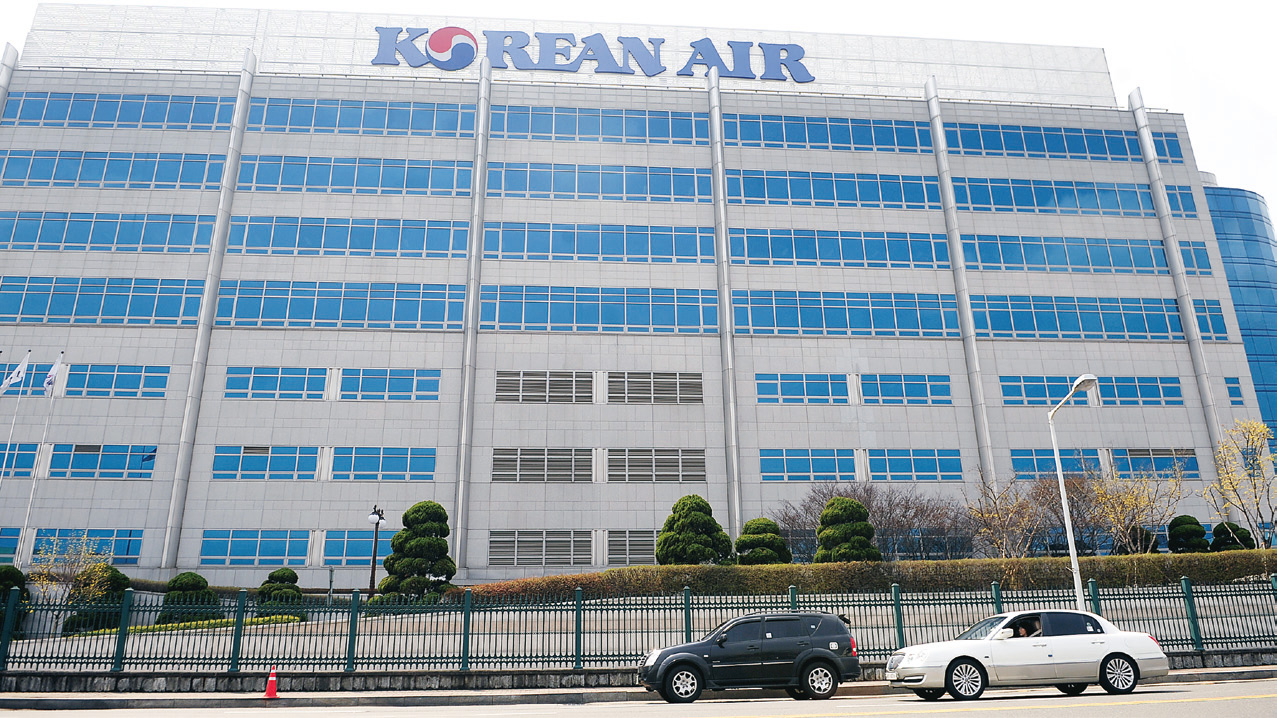 A view of Korean Air headquarters in Gonghang-dong, western Seoul.