The oil company to lease spaces at gas stations around the country to store baggages in tie up with Makespace; Saudi Aramco on the verge of taking over some 20 percent stake in Hyundai Oilbank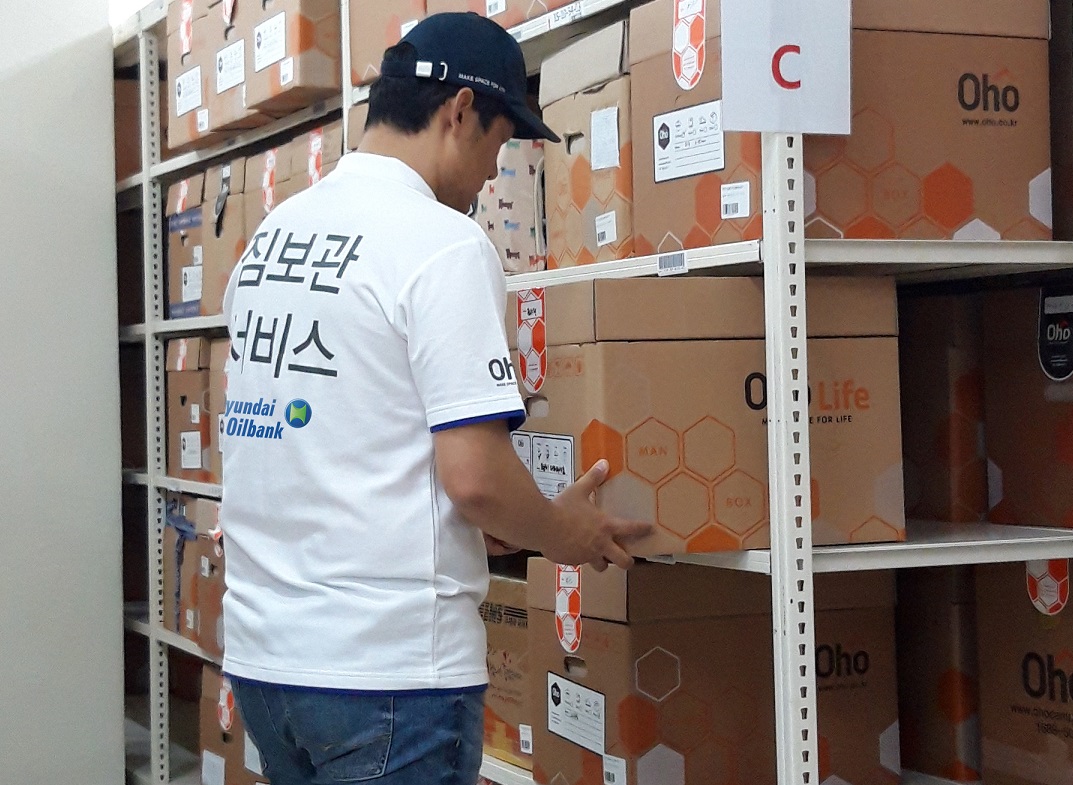 A scene from a self-storage service facilities installed at Hyundai Oilbank gas stations around the country. (Photos: Hyundai Oilbank)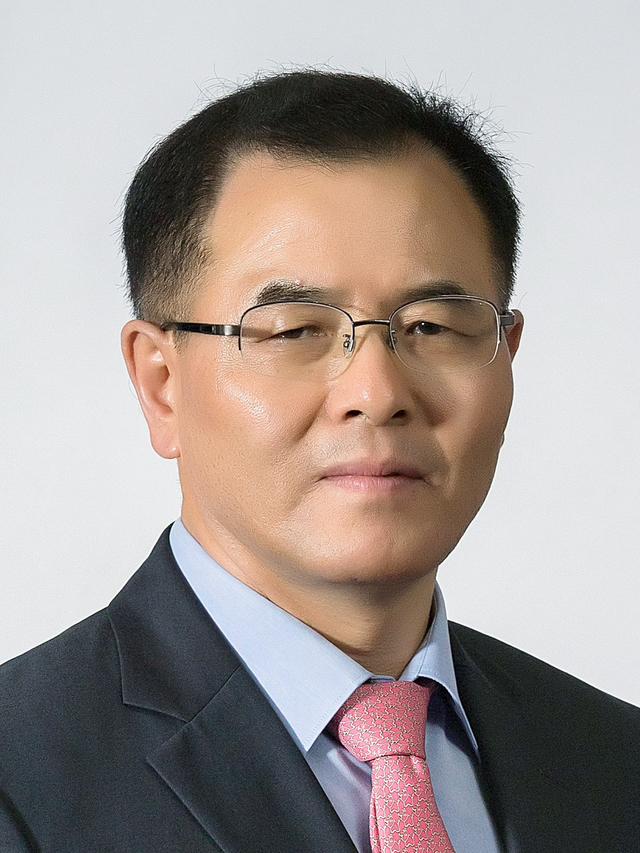 President Kang Dal-ho of Hyundai Oilbank.
Hyundai Oilbank is ready to take up a new business, baggage storage, at its service stations around the country in a tie up with a startup. They will use the empty space at the service stations totaling around 2,400 throughout Korea.

The oil refiner announced on April 24 that it will engage in the self-storage business in partnership with Makespace Co., either to lease a storage space to a customer on a contract or let the customers store their goods in storage facilities at gas stations across the country.
Under a strategic business contract signed with Makespace, Hyundai Oilbank will provide the spaces at its gas stations and office buildings in those gas stations.

The business is aimed at families led by those in their 30s and 40s who have a tough time securing storage space. The annual turnover at the self storage market in the U.S. amounted to around 27 trillion won in 2018 and 600 billion yen in Japan.

Saudi Aramco of Saudi Arabia, the world's largest crude oil producer, is ready to take a 20 percent stake in the South Korean refiner Hyundai Oilbank for some $1.6 billion, expanding its foothold in one of its biggest Asian buyers of crude oil.

Aramco is already the biggest shareholder in South Korea's No. 3 refiner, S-Oil Corp, with a 63.41 percent stake, and the oil refiner would be able to boost its crude oil sales to Hyundai Oilbank, the smallest oil refiner in Korea by capacity.

Saudi Aramco's top manager told the media recently that it has been pushing a strategy to expand its market share in Asia - including China, India, Malaysia and Indonesia - and Africa.

Saudi Aramco is ready to pay 1.8 trillion won for a stake of up to 19.9 percent of the Korean oil refiner to Hyundai Heavy Industries Holdings, a major shareholder of 91.13 percent of Hyundai Oilbank.

"Saudi Aramco seems to be boosting investments in downstream projects ahead of an initial public offering." said Lee Dong-wook, an analyst at Kiwoom Securities.

Saudi Energy Minister Khalid al-Falih said in early January that the state oil giant will be listed by 2021.
Saudi Arabia is the top crude oil supplier to South Korea, the world's fifth-biggest importer.

In 2018, South Korea imported 323.17 million barrels of crude from the kingdom, or 885,408 barrels per day, according to data from Korea National Oil Corp.

Aramco, the world's largest crude producer, plans to increase investment in refining and petrochemicals in a bid to cut its reliance on crude as demand for oil slows.

Hyundai Oilbank has a total of 650,000 barrels per day of refining capacity in the southwestern city of Daesan and also aims to expand its petrochemical business.

In May last year, it announced plans to build a 2.7 trillion won petrochemical plant with South Korea's Lotte Chemical.
The firm's holding company, which also includes shipbuilder Hyundai Heavy Industries, said it would use the funds from the Oilbank deal to invest in new businesses and improve its financial structure, including cutting its debt-to-equity ratio.

Saudi Aramco plans to value Hyundai Oilbank at 10 trillion won, or 36,000 won per share, Hyundai Heavy Industries Holdings said in a statement.