LS Group Key Execs in Japan led By Chmn. Koo to Strengthen Biz Ties
Core execs, including LS Mtron Chmn. Koo Ja-eun, call on key leaders of Japanese cooperative firms for closer cooperation and also to seek future growth engines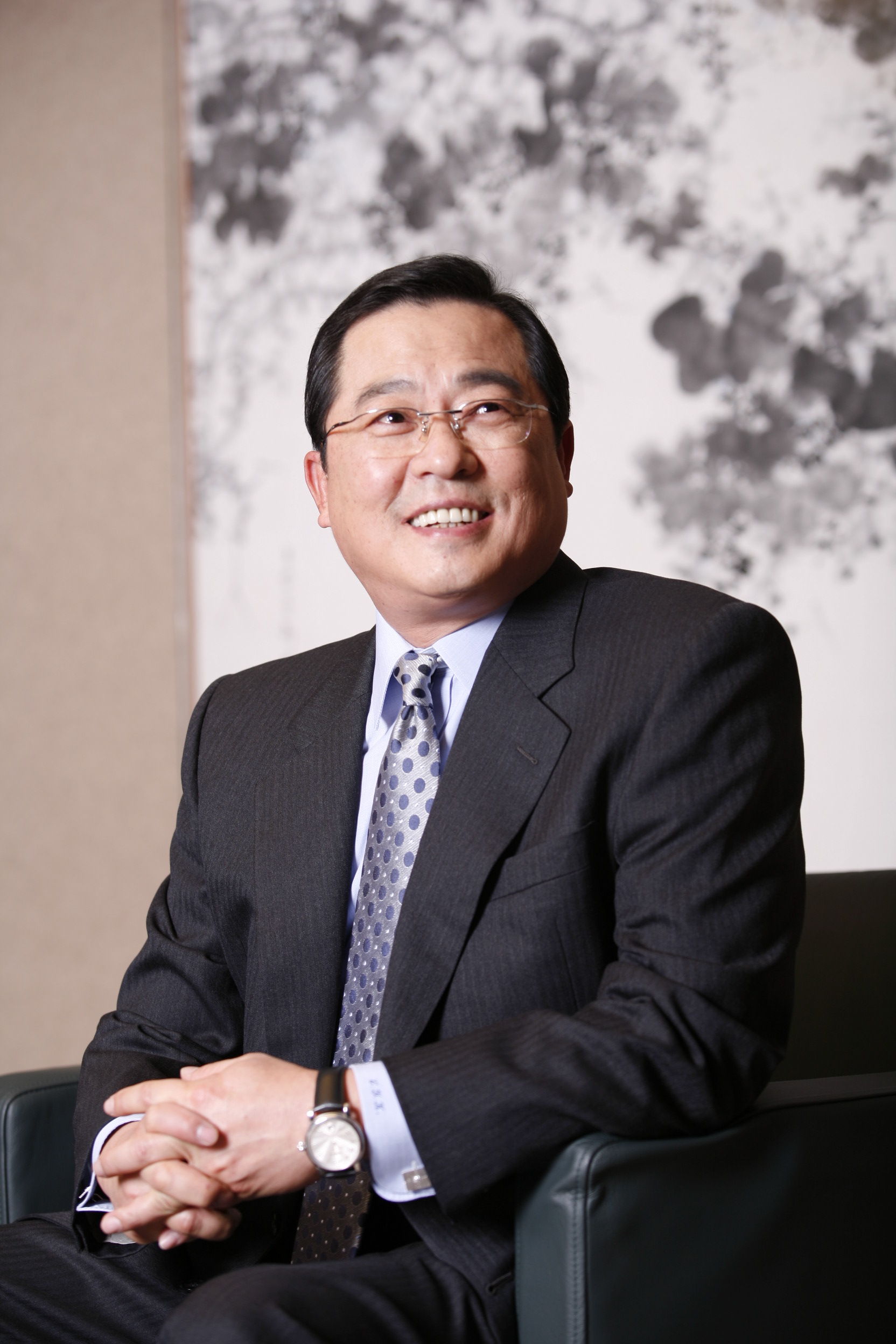 Chairman Christopher Koo of LS Group.
LS Group Chairman Christopher Koo visited Japan to strengthen business ties and seek opportunities with the company's partners.
On his five-day visit, Koo was scheduled to meet with executives of partner firms of the group's affiliates. The delegation also included LS Mtron Chairman Koo Ja-eun and LS Group Vice Chairman Lee Kwang-woo among other executives.

Besides strengthening ties, the chairman's visit to Japan was to seek new growth engines for the group.

"Given Koo has emphasized the importance of having technological capabilities in the group's major businesses and urged employees to develop their executive abilities and produce outcomes, the chairman will carry out on-site management this year." an LS Group official said.

"The primary process to prepare for the future growth of the group will be accelerated as LS Mtron Chairman Koo Ja-eun will also take part in the group's future innovation organization, a division that shapes and carries forward the group's future strategies." the official added.

During the first day of his visit, Monday, the chairman met with Shigeru Oi, president of JX Nippon Mining & Metals, which has a major share in LS Group's copper smelting affiliate LS-Nikko Copper. LS Group said the two discussed measures to strengthen competitiveness in the copper smelting business.

Koo was scheduled to meet with executives from engine manufacturing firm Yanmar, electronics equipment firm Furukawa Electric, Mitsubishi Motors and outdoor apparel and gear company Montbell to expand business partnerships.

"The Japanese companies have been partnering with LS Group affiliates including LS Mtron, SPSX, LS Automotive and LS Networks and they are recognized for their technological capabilities not only in Japan but also the global market." LS Group said.

On the last day of his visit, Koo visited a Tokyo branch of Boston Consulting Group to map out the group's business plan by sharing successful cases of business portfolio transformation of Japanese firms.

Business in and with Japan takes up a large portion in LS Group. The group's trade with Japan amounted to 840 billion won in 2018 alone. About 20 LS Group employees are currently staying in the group's arms in Japan.

The chairman is one of those who are making intensive efforts for better South Korea-Japan relations.
He is a member of the Vision Forum of the two countries, which was organized last month.
The purpose of the forum, which has former diplomats, entrepreneurs, scholars and so on as its members, is to improve the relations in the private sector and the forum holds two regular meetings each month for the purpose. The upcoming meeting is scheduled for May 27.

The chairman is a well-known expert in Japan. From 1992 to 1995, he was in charge of LG International's business in Japan, building personal rapport with a large number of Japanese entrepreneurs and politicians.

LS Group is the country's 13th-largest conglomerate, specializing mostly in the electrics, electricity, materials and energy sectors. It holds about 40 subsidiaries under its wing including LS Cable, LS Industrial Systems, LS-Nikko Copper, Gaon Cable, E1 and Kukdong City Gas, among others.

In 2003, it was spun off from LG Group, the country's fourth-largest conglomerate, and is controlled by the Koo family, the founding family of LG.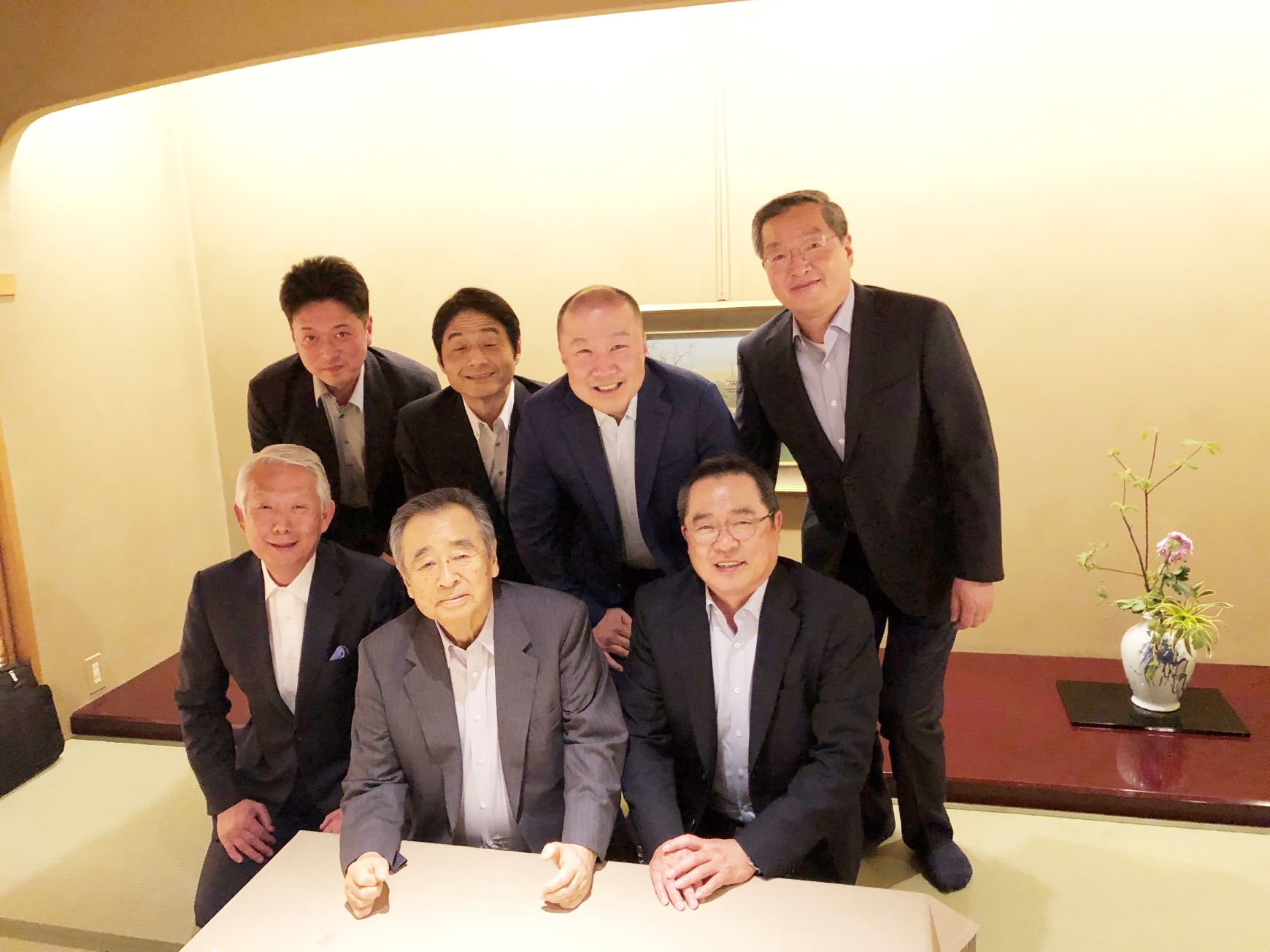 LS Group Chairman Christopher Koo, right in front row, poses with executives of its Japanese partner firms including Shigeru Oi, left in front row, and others. (Photos: LS Group)