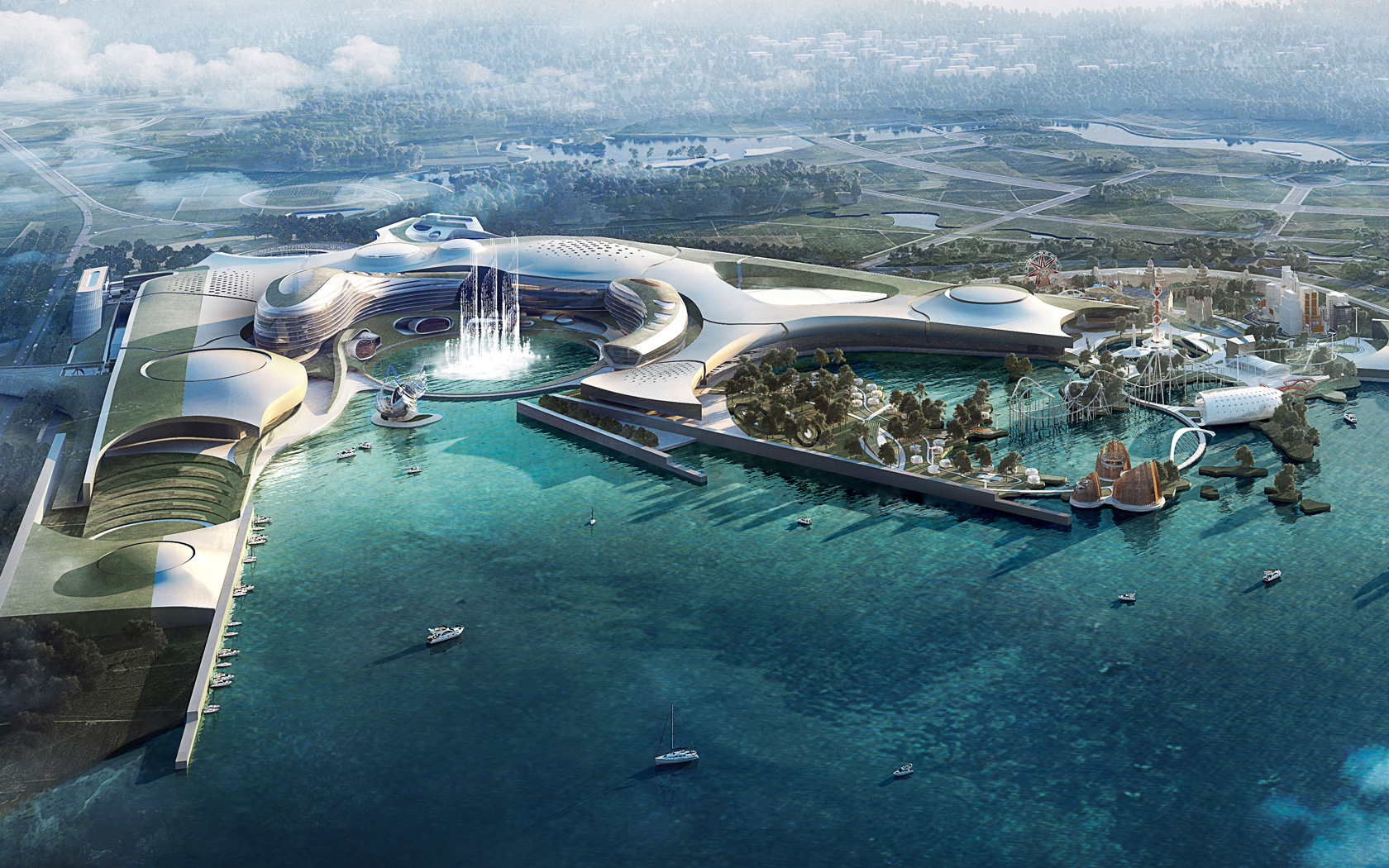 An artist conception of the "Inspire Integrated Resort" to be dedicated near Incheon International Airport by 2022.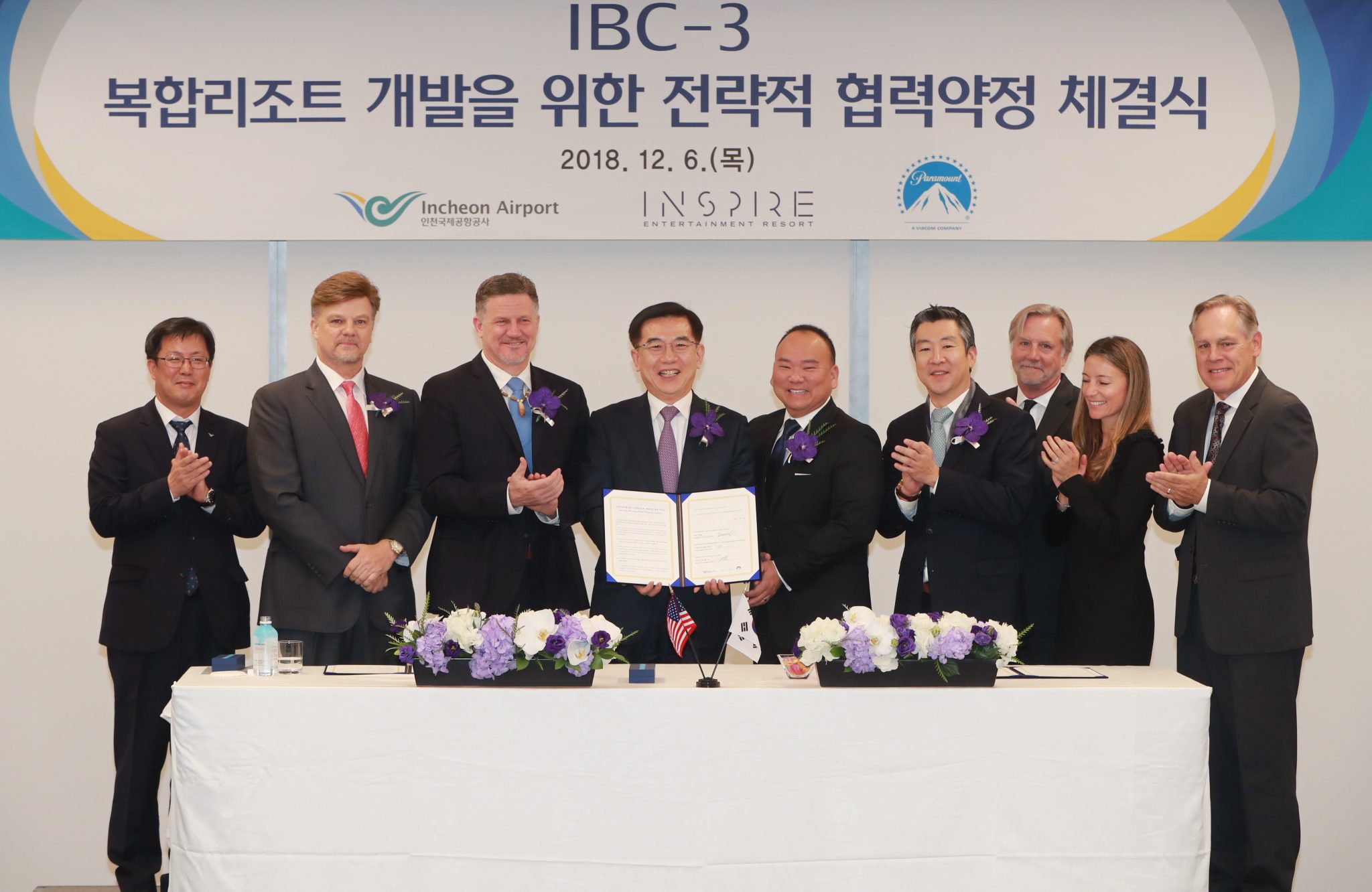 A view of a ceremony of an agreement on the construction of the "Inspire Integrated Resort" near Incheon International Airport on Dec. 6. 2018. (Phtos: IIAC)
The "Inspire Integrated Resort," a multipurpose resort with a hotel, theme park and casino, is to be dedicated adjacent to Incheon International Airport by 2022.

Last year, Incheon International Airport Corporation signed a cooperation agreement for the development of the integrated resort with Inspire Integrated Resort and Paramount Pictures. The special purpose company was established by Mohegan Tribal Gaming Authority (MTGA) operator of Mohegan Sun properties through the United States with a 70 percent stake and KCC, a Korean company with a 30 percent stake. KCC withdrew from the project, and MTGA is now allowed to become the sole developer with a 100 percent stake.

The period of undertaking the multi-phase development project named Project Inspire is extended from March 2020 to 2022. The development of hallyu content, a precondition for granting a license of the project by the Ministry of Culture, Sports and Tourism (MCST), is retained. The deal reached last year included a plan to build a concert hall for K-pop that can accommodate 15,000 seats.

The project is in the spotlight as it is expected to have a direct effect of creating 15,000 new jobs for Incheon International Airport. The construction of the project is projected to need about 28,000 new workers, contributing to promoting job creation.

The overhauled project calls for costing 1.5 trillion won to build a multi-purpose resort and 1.3 trillion to construct a theme park, on top of three hotel buildings with a combined 1,260 rooms. It has economic spill-over effects such as an estimated 4 trillion in production induction, about 1.2 trillion won in value-added induction, and 750 billion won in income induction.

In particular, the project is expected to attract about 3 million inbound tourists and some 600,000 transit passengers per annum on top of earning tourism revenues worth 6 trillion won and other synergetic effects for offering convenience to tourists.

Currently, Incheon International Airport IBC-III area covering about3.3 million sq. meters is now reserved for establishing a tourism and leisure facility concentration zone. Inspire will plow about 6 trillion won for a 20-year period to build a six-star hotel, a water park, a museum, a casino for foreign tourists, and shopping facilities.

Incheon International Airport expects the Inspire Integrated Resort to help the airport a foundation to rise to a mega-port and a global airport at the forefront of a paradigm of airport-cum-multipurpose city.