LSCP begins to mass produce optical cables at a plant in Dzierżoniów in the Southwestern region of Poland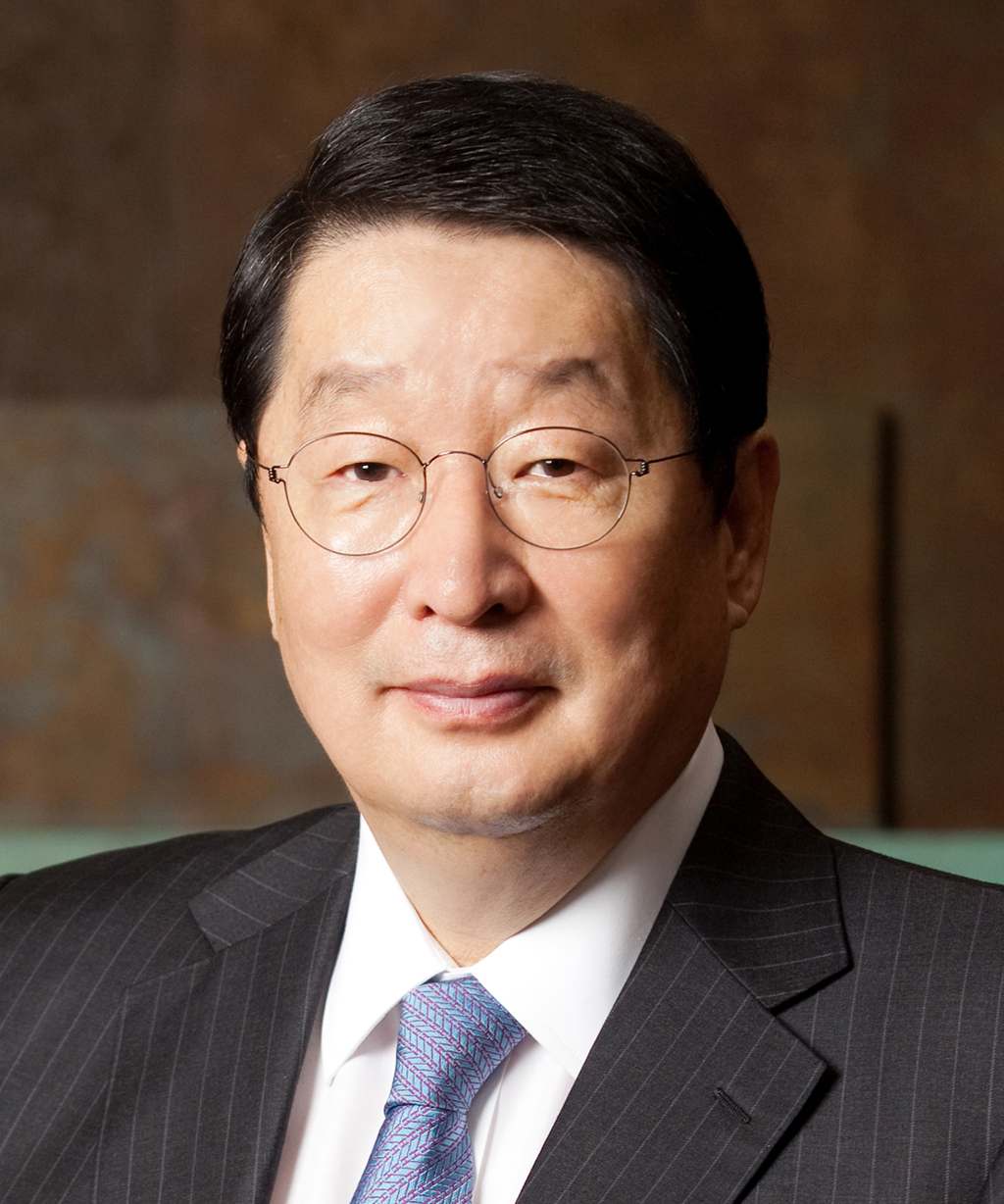 LS Cable & System Chairman Koo Ja-yeop. (Photo: LS C&S)
LS Cable & System (LS C&S) is accelerating efforts to ramp its global presence as the company has put into operation - or will open - an optical cable and an EV battery parks plants in Poland, serving as a foothold to tap the European market.

LS Cable & System Poland (LSCP), LS C&S's production operation, began to mass produce optical cables at a plant in Dzierżoniów in the Southwestern region of Poland in early April.

The cables produced by the Polish plant in accordance with European 5G standards, are supplied to companies specializing in national high-speed telecom networks in major European countries, including France and Italy. The Polish optical cable plant has a tight work schedule with a three-month production backlog as products are in short supply, an LS C&S official said.

LSCP is LS C&S's third overseas optical cable production line following the ones in Korea and Vietnam. LSCP has an annual capacity of producing roughly 3 million f.km. The figure accounts for 7 percent of the European optical cable market.

Global cable makers are scrambling to set up product centers in Europe to cut delivery time with the goal of raising each's market share from the current 1 percent to 2 percent, and ultimately to 10 percent.

The French government is spearheading a project to build a super high-speed telecom network in preparation for France's hosting of the 2024 Paris Summer Olympics, while Italy is expanding investments into nationwide telecom infrastructure covering remote island areas. The European optical cable market shows an annual average growth rate of more than 5 percent.

In 2017, LS C&S established a sales operation in France to explore the European market. The moved led to winning telecom optical cable orders worth a combined 130 billion for 2018. The figure was more than twice the Korean cable maker won orders worth 50 billion in Europe in 2017.

LS C&S is stepping on the gas to win orders from global telecom service providers by making the most of the French sales and Polish production operations. The company plans to diversify markets to East Europe and the CIS region. An EV battery parts plant will be dedicated in a ceremony next month in the same area as the Polish optical cable plant. LS EV Poland, LS C&S's European EV parts production operations, is test-operating an EV battery parts production line at a plant on a plot covering 26.450 sq. meters. Five more production lines are to be secured by the end of this year.

LS EV Poland is the first European production operation of a Korean cable maker, and it is the eighth overseas production operation following the ones in the United States, China, Vietnam, India and Myanmar. LS EV Poland targets the production of parts to supply a combined 300,000 EV units.

LS EV Poland is evaluated to secure management transparency and early business stability by equipping itself with advanced ICT infrastructure such as ERP on top of battery pack parts and optical cable production facilities from the stage of construction.
LS C&S, focusing on diversifying overseas business portfolio, is making Poland a foothold to enter other European countries.
Poland is considered a better access point to European market entry.

LS C&S has a strategy of having synergetic effects with overseas production subsidiaries to help each strategic center ramp up a competitive edge. The strategy has begun to pay off. LS C&S won power and communications cable orders in countries such as Europe, India, Singapore, Australia, and Oman last year.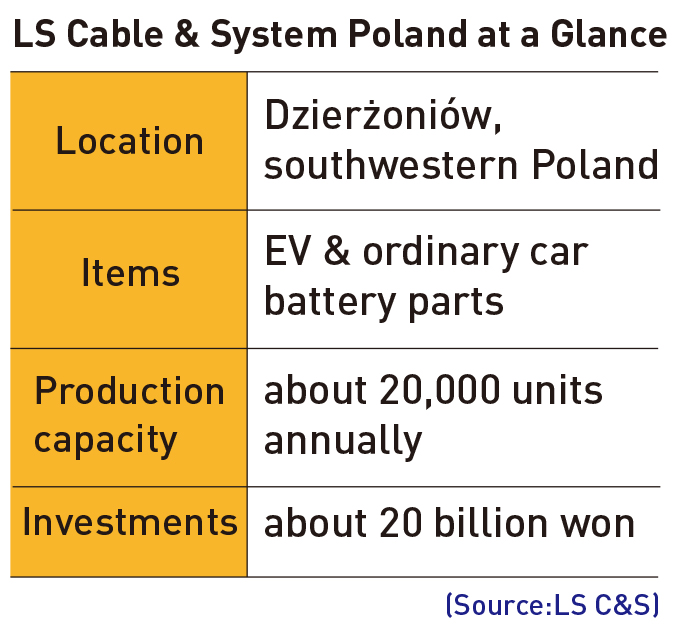 LS C&S Sales Soar to 4 trillion Won, Best in 5 Years

LS Cable & System (LS C&S) achieved the best performance in winning orders in five years from international markets last year, including Europe, the Middle East and Asia.

The Korean cable maker saw sales soar to about 4 trillion won, the best performance in five years. LS C&S's excellent financial result was owed to the fact that Chairman Koo Cha-yup's efforts to restructure the business portfolio with a focus on core businesses and aggressively explore global markets have paid off.

According to cable business sources, the consolidated financial statement for 2018 showed that LS C&S surpassed 6.336 trillion won in accumulative overseas orders, the best performance by the cable maker since 2015. LS C&S's accumulative winning orders dropped to 4,696 trillion won in 2016 due to rising raw materials and the sagging global economy.

But that was reversed after 2017, and expectations mounted for a renewal as the cable maker chalked up 5.646 trillion won in the first nine months of last year.