Chairman Cho Vows to Lead Shinhan Financial in Digitalization in Financial Industry
The group launches AI-based investment consulting affiliate in line with strategy to enhance its financial operation sectors including bank, securities, investment banking and insurance with new techs under 4th Industrial Revolution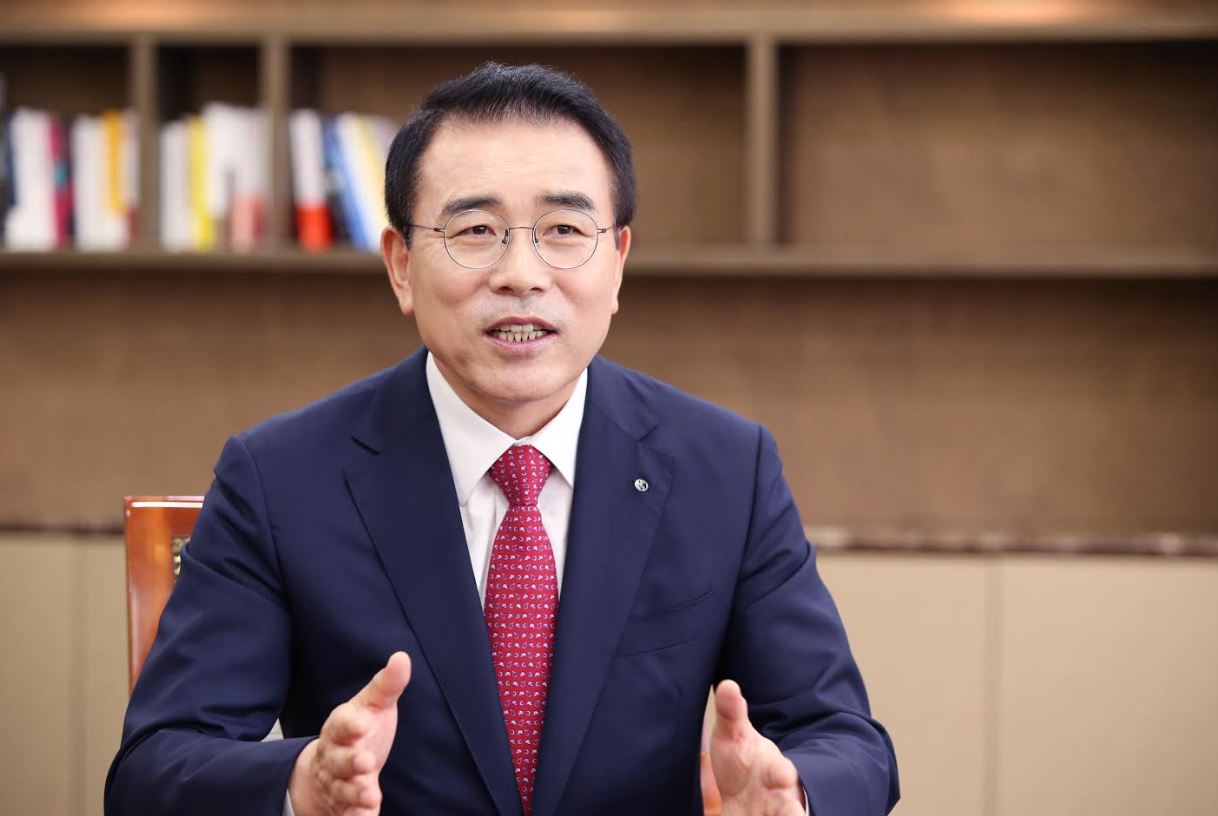 Chairman Cho Yong-byoung of Shinhan Financial Group.
Shinhan Financial Group launched Shinhan AI, an artificial intelligence (AI)-based investment consulting company, the group said Feb. 18.
The financial group set up an AI-specialized company as a subsidiary which the group registered at a court in Seoul with Park Woo-hyuk named as its CEO. The new CEO is a former vice president in charge of the Strategic Planning for the group. He will work out of his office in the Shinhan Financial Investment Tower in Yeouido, Seoul.

Shinhan AI completed registration as a corporate body in January, and the group is "currently in the process of registering the company as an investment consulting business," according to a group official.

The move is in line with group Chairman Cho Yong-byoung's strategy to reinvent the group as a digital leader by utilizing AI as an innovation tool to enhance bank, securities and insurance businesses, along with new technologies ushered in under the 4th Industrial Revolution.

The new entity is set to begin services in June, after the registration process is completed, the official said. Shinhan AI aims to offer proposals for investment portfolios. It is set to utilize its AI solution "Neo" a platform incorporating IBM's computer system Watson and specialized for market forecasting and investment consulting.

It will seek to perform assisting tasks in private banking as well as offer asset management services for the general public.
Shinhan, the largest Korean financial group by assets and net profits, began a digital transformation project in 2015 to incorporate IT into finance. Shinhan AI is one of the project's achievements.

Last year, Shinhan became the first in the domestic finance sector to incorporate Watson. Watson is an AI super computer that analyzes vast amounts of data to help make the most appropriate decision or propose a customized product.

Australia and New Zealand Bank and the Development Bank of Singapore which incorporated Watson years earlier, have been utilizing the system to process data for customer services.

Shinhan Financial Group Co., Ltd. provides financial products and services in South Korea and internationally. The company operates through five segments: Banking, Credit Cards, Securities, Life Insurance, and Others. It offers retail banking services, including mortgage and home equity, and retail lending; demand, savings, and fixed deposit-taking; checking accounts; electronic banking and automatic teller machines (ATM); and bill paying, payroll and check-cashing, currency exchange, and wire fund transfer services.

The company also provides corporate banking services, such as investment banking, real estate financing, overseas real estate and development project financing, infrastructure and structured financing, equity/venture investments, mergers and acquisitions consulting, and securitization; derivatives services comprising securities and derivative products, and foreign exchange trading; and working capital loans and facilities loans.
In addition, it is involved in treasury and investment activities in international capital markets consisting of foreign currency-denominated securities trading, foreign exchange trading and services, trade-related financial services, international factoring services, and foreign banking operations.

Further, the company offers trust account management, securities brokerage, and asset management services, as well as leasing and equipment financing, savings banking, loan collection and credit reporting, collective investment administration, private equity investment, and financial system development services. As of December 31, 2017, it operated a network of 865 service centers; 6,076 ATMs; 9 cash dispensers; and 35 digital kiosks.
Shinhan Financial Group Co., Ltd. was founded in 1982 and is headquartered in Seoul, South Korea.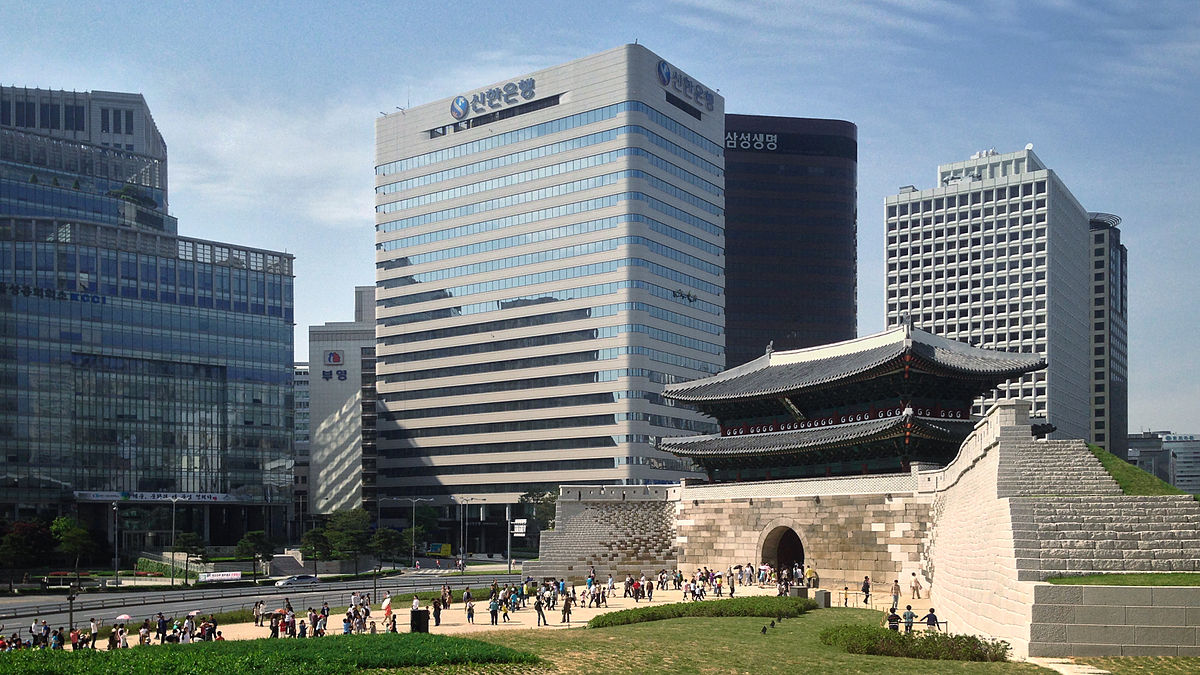 A view of the Shinhan Financial Group building near South Gate in Seoul. (Photos: SFG)