Sets aside 530 billion won for eco-friendly facility investments to reduce fine dust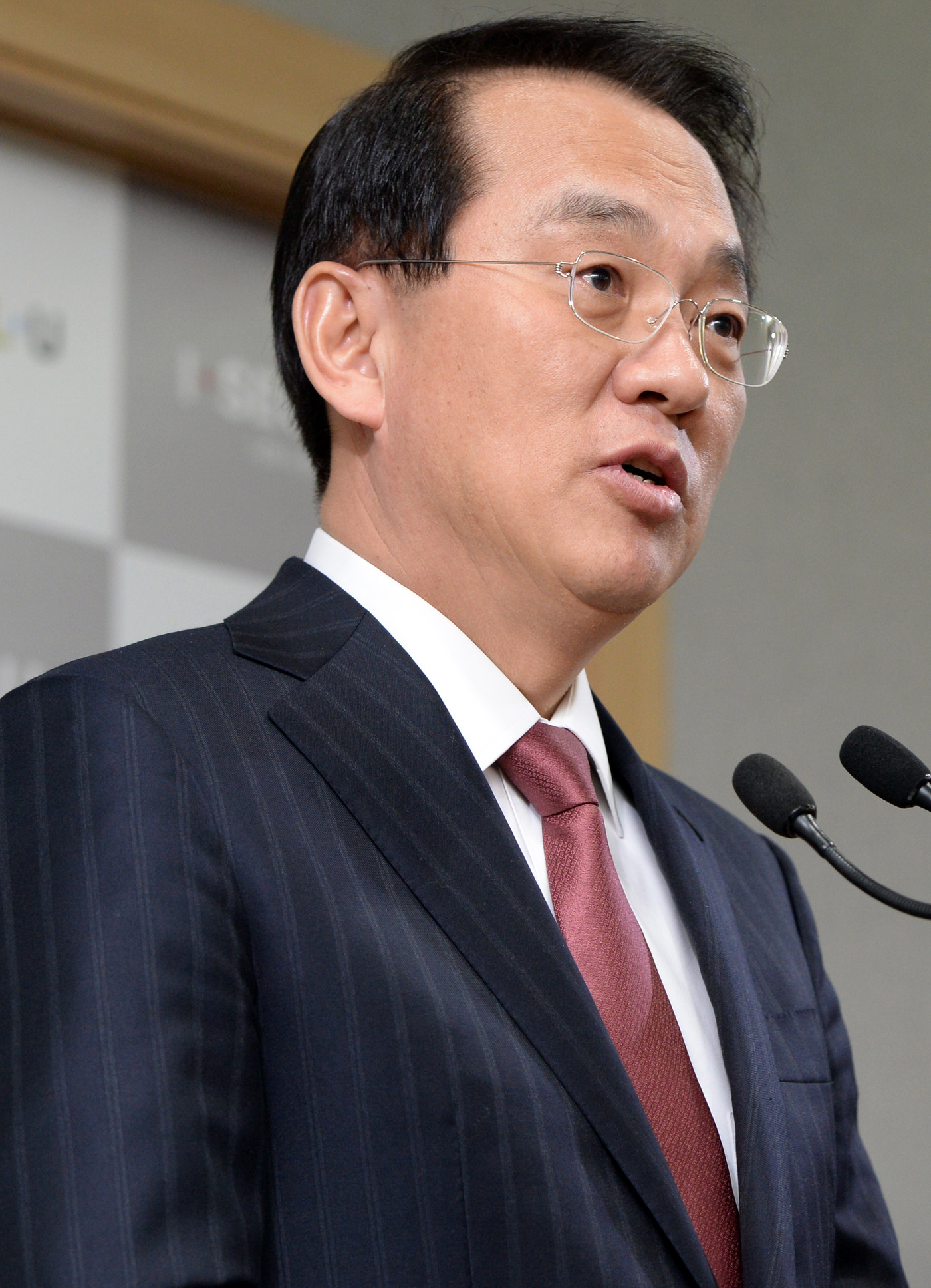 Vice Chairman Kim Yong-hwan of Hyundai Steel.
Hyundai Steel plans to reduce air pollution emissions by more than 50 percent compared to current levels by 2021. Hyundai Steel said it will plow 530 billion to invest in facilities designed to reduce air pollution emissions, including floating dust, with the goal of reducing air pollutant emissions from the current 23,300 tons to 11,600 tons by 2021.

Hyundai Steel has not spared efforts to make eco-friendly investments, even starting from the stage of the establishment of the steelworks in Dangjin, Chungcheongnam-do. The steelmaker spent roughly 1.8 trillion won building facilities such as enclosed raw materials storages, closed unloading facilities, dust collectors and a wastewater treatment center. Since then, the steelmaker spent an additional 150 billion won to supplement eco-friendly facilities such as converter dust collectors.

Hyundai Steel's investments in the environment sector are part of eco-friendly management the steelmaker has pursued from the stage of planning on the establishment of the integrated steelworks. True to these management initiatives, Hyundai Steel has put into practice eco-friendly activities and expanded eco-friendly facilities.

Continuous Efforts to Reduce Fine Dust

Hyundai Steel has made investments to install environment improvement facilities to cope with fine dust plaguing the nation of late. The steelmaker has taken diverse steps to cut down on fine dust emissions, including the signing of agreements with local administration bodies to reduce air pollution emissions.

Hyundai Steel was the world's first company to be outfitted with enclosed raw material treatment facilities. An additional 150 billion won was spent to install dust collectors and dust-proof walls since the steelworks was put into operation.

In 2017, Hyundai Steel struck MOUs with the Chungcheongnam-do provincial and Dangjin municipal governments to reduce air pollution emissions. Under the deals, the steelmaker plans to plow a combined 460 billion won to improve air pollution prevention facilities and 70 billion won to reduce floating dust emissions.

By 2021 when the investments are completed, Hyundai targets of reducing air pollution emissions by 50 percent compared to 2018 when emissions shot up due to facility expansion.

Hyundai Steel plans to expand the use of low-nitrogen anthracite in order to reduce air pollution emissions while joining the government's steps to cut down on fine dust by improving the efficiency of dust collection systems.

The steelmaker has 24 tele-monitoring systems (TMS) in place to monitor real-time measuring of sulfur oxide, nitrogen oxide and dust. Hyundai Steel has an integrated surveillance system designed to control dust collectors.
The steel maker has implemented regular steps to reduce dust, including the operating of water sprinkler trucks in the case of issuance of a warning against fine dust.

Hyundai Steel put into operation the first and second blast furnaces at the Dangjin Steelworks in 2010. The third blast furnace there was dedicated in 2013. Hyundai Steel has come a long way with a merger with Hyundai Hysco and dedication of a specialty steel plant in 2015.

These moves have paid off: Hyundai Steel saw sales surge from 12.814 trillion won in 2013 to 1861 trillion won in 2018 and steel production jump from 16.17 million tons to 23.76 million tons during the same period.

These facility expansions also boosted air pollution emissions from 11.230 tons in 2013 to 23,292 tons in 2018. The steel industry community said an increase in air pollution emissions in the course of facility expansion was inevitable.

A Hyundai Steel official said it is true that air pollutant emissions increased in the course of corporate growth. Recognizing fine dust as a task of national concern, Hyundai Steel plans to reduce air pollution emission by 50 percent by 2021 through eco-friendly facility investments, he added.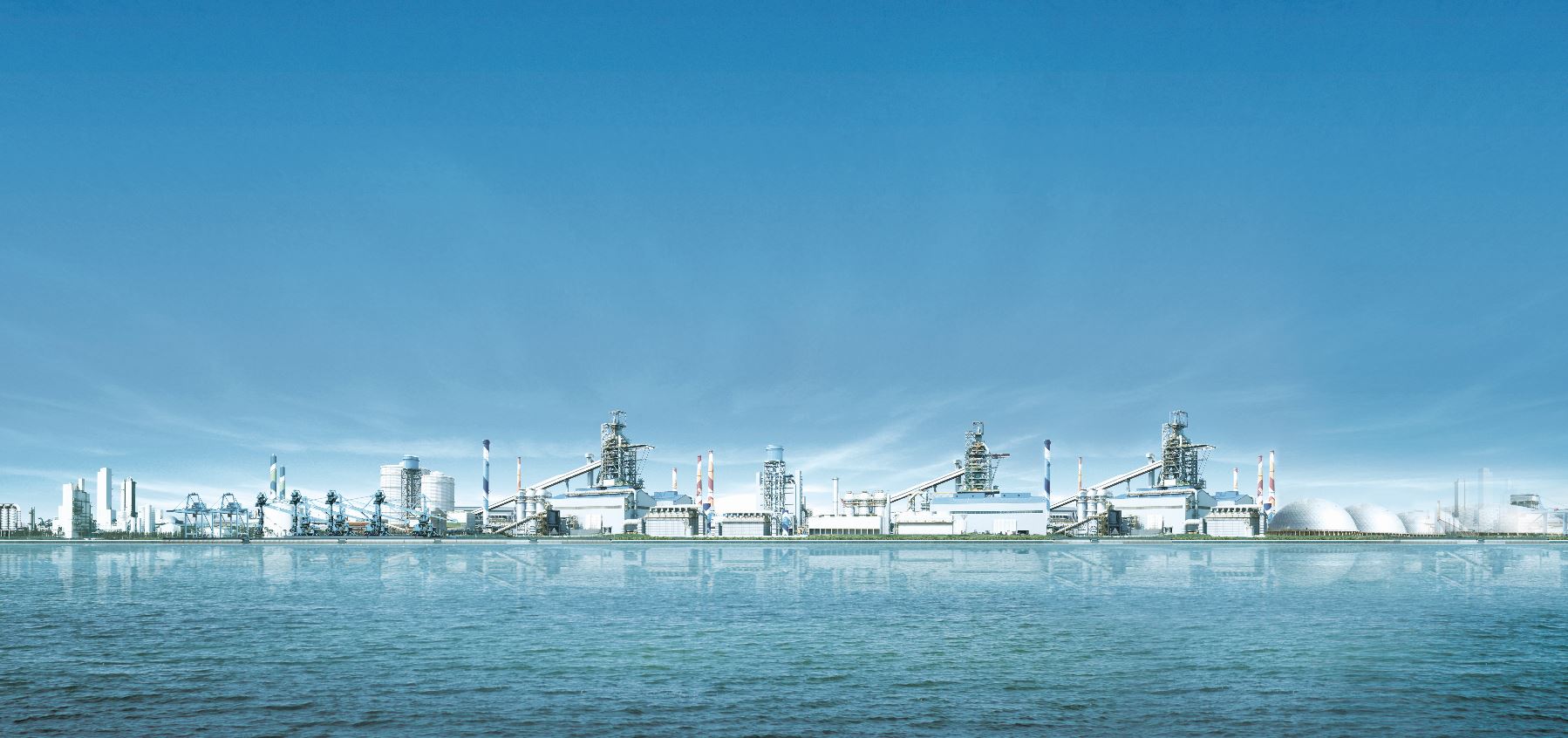 A view of Hyundai Steel's Dangjin steelworks in Chungcheongnam-do. (Photos: Hyundai Steel)