CAK Chmn. Yoo Wants Recalculation of Public Project Construction Costs
Construction industry asks for fiscal authorities to amend the Act on National Contracts in a rational fashion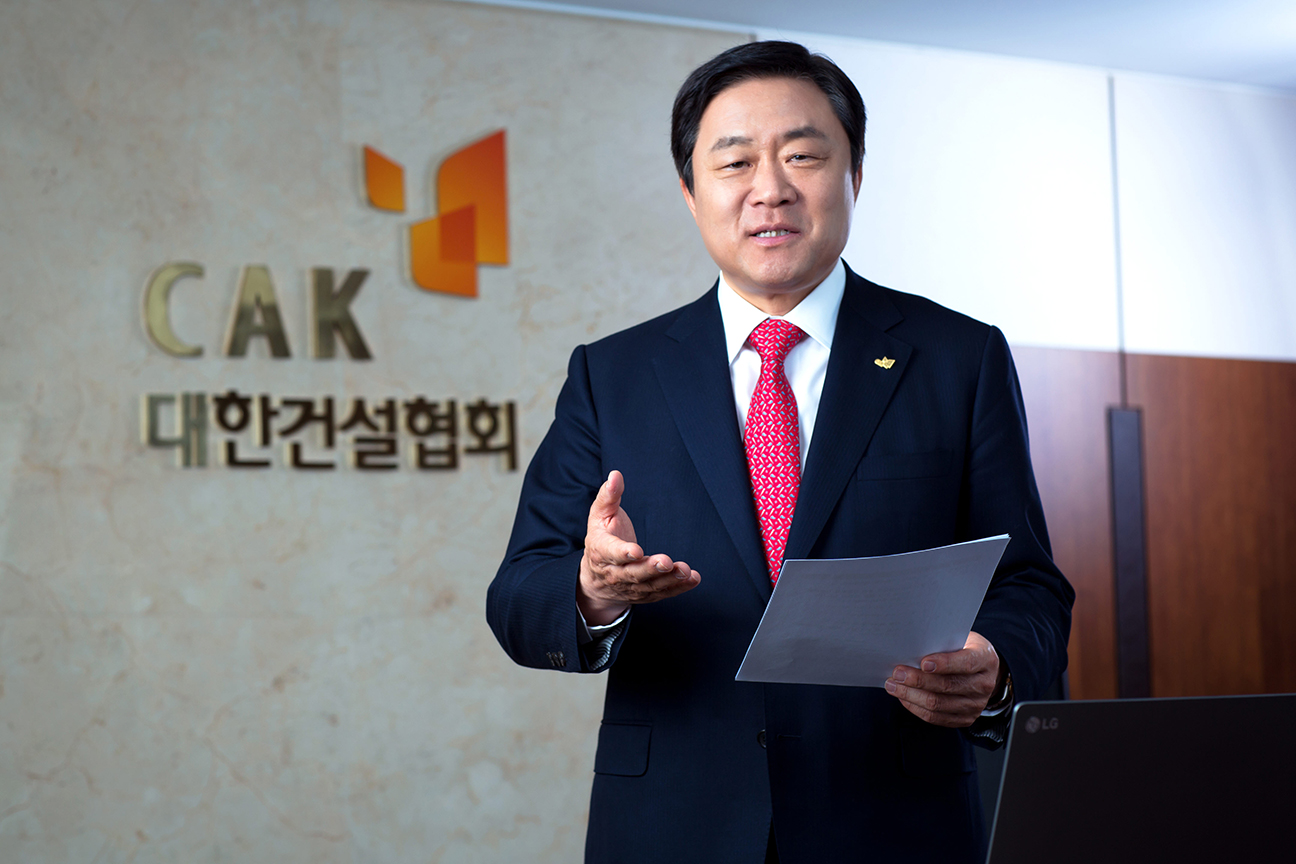 Chairman Yoo Joo-hyun of the Construction Association of Korea (CAK)
Chairman Yoo Joo-hyun of the Construction Association of Korea (CAK) wants a new, normalized regime, for calculating construction costs of projects being ordered by the central government and local governments.

In a meeting with reporters on April 8, CAK Chairman Yoo said, "The number of civil engineering companies specializing in projects ordered by public entities has declined 30 percent for the past 10 years due to the exacerbating of profitability, caused by insufficient construction costs."

He said the price tag of projects have dropped constantly, but successful bid prices have been fixed for 17 years. Four out of every 10 public projects turned out to have incurred losses to civil engineering firms, he added.

Figure released by the CAK showed that successful bid prices of public projects whose value amounted to less than 30 billion won ranged from 80 percent to 87.8 percent, while those of public projects valued at more than 30 billion won stood at as low as 77.7 percent. Korea's average construction cost per square meter stood at 1.63 million won, nearly halving comparable figures of advanced countries. The average construction cost amounted to 4.5 million won in the UK, 4.33 million won in the United States and 3.69 million won in Japan.

The CAK demands a legal basis to provide the net production prices – raw materials cost, labor costs and fixed expenses.
"Insufficient public project costs lead to a reduction in Koreans' construction jobs but a surge in industrial disasters, so net production costs set by state need to be paid out," Chairman Yoo said.

Chairman Yoo also called for an overhaul of non-payments involving prolonged construction periods. Public entities who place orders are asked to pay out indirect costs, caused by the halting of construction projects due to factors, including civil complaints, that cannot attribute responsibility to contractors.
In a related development, the Korean construction industry asked for fiscal authorities to amend the Act on National Contracts in a rational fashion.

The CAK held a meeting with the Ministry of Economy and Finance (MOEF) to revamp national contract systems. The meeting was designed for the MOEF to lend an ear to voices of the Korean construction industry, which is experiencing difficulties, including insufficient public work costs.

Director General in charge of national coffer at the MOEF and Cho Joon-hyun, head of the Policy Division at the CAK, participated in the meeting.

Construction industry side explained grievances and complaints the industry had experienced and asked for the ministry to come up with alternatives to insufficient public work costs.
As to the government's planned introduction of a quasi-comprehensive evaluation bid system being applied to public works worth between 10 billion won and less than 30 billion won, the CAK demanded for the implementation of a pilot program of the new system in consideration of the reality of the industry.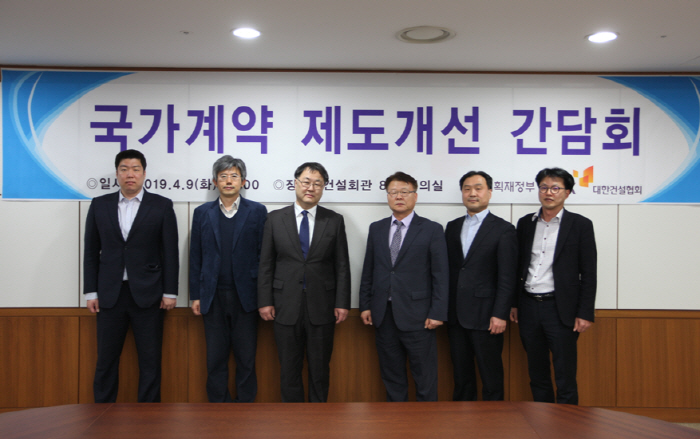 CAK Chairman Yoo Joo-hyun attends a meeting with the Ministry of Economy and Finance (MOEF) to revamp national contract systems. (Photos: CAK)