Pres. Kim strengthens overseas operation of the investment securities firm by splitting the Wholesale Dep't into the Global Business Dep't and the Corporate Marketing Dep't with VP Kim named to take charge of the new unit, an experienced int'l finance exp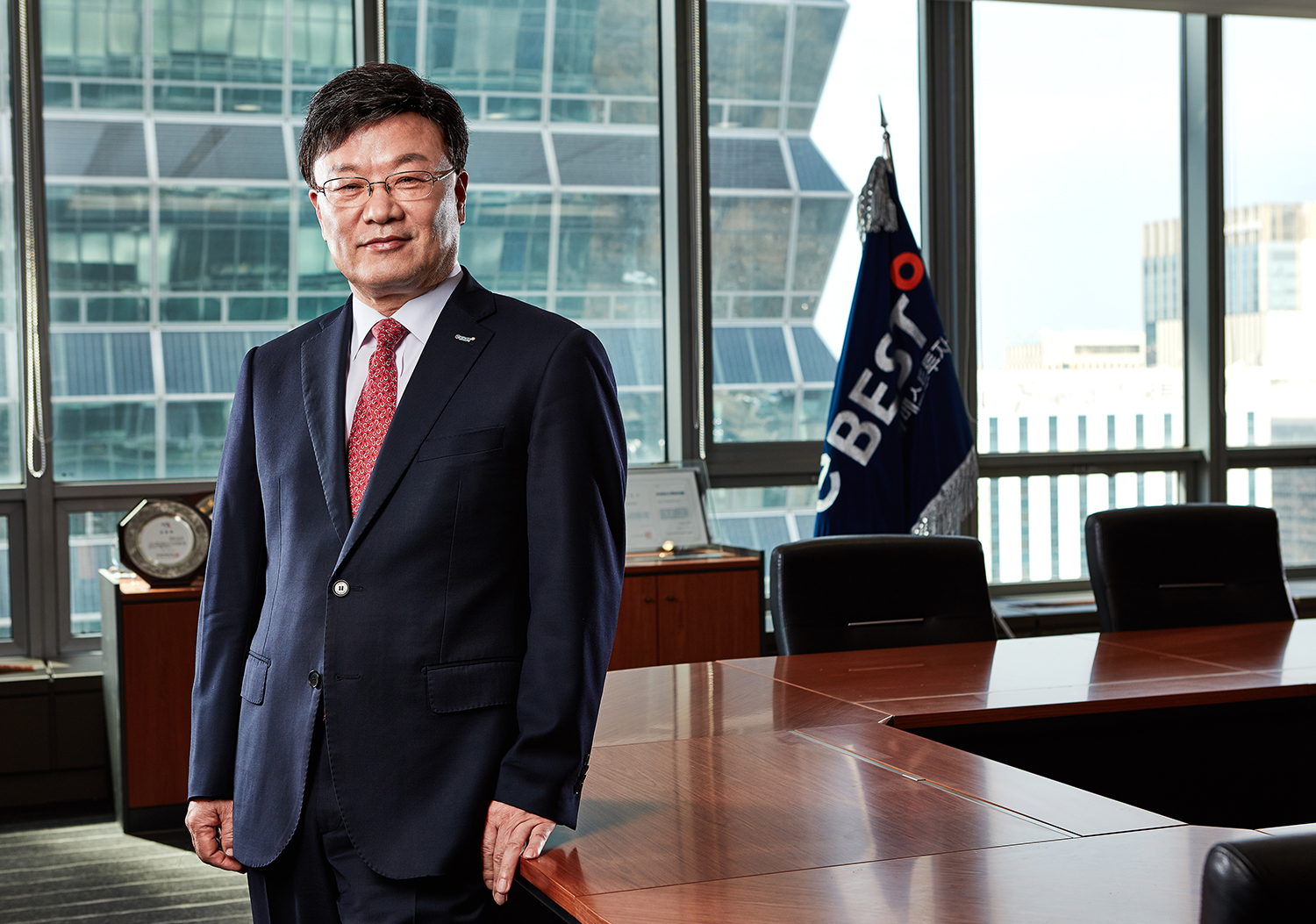 President Kim Won-gyu of eBest Investment and Securities Co.
eBest Investment and Securities conducted an organizational reform recently, including the opening of the Global Business Dep't and hiring an online specialist, Chung Seong-keun, to serve as managing director.

President Kim Won-gyu took the helm of the company on March 21 as the new CEO.

Under the reorganization, Vice President Kim Jong-bin has been named to take over the new dep't as its representative. He was hired away from Chase-Manhattan to lead the Wholesale Dep't of the company. He also worked as the manager of the International Finance with Hyundai Trading Co. Kim also was the vice president in charge of the Corporate Marketing Dep't for eBest, being known as an international finance expert.

In the reorganizational move, the Wholesale Dep't. has been divided up with the Corporate Marketing and Global Business Dep't in a bid to expand the global operation. The Global Business Dep't will now include the Global Business Headquarters and its affiliate Global Futures Team and the Overseas Stock Team and the International Marketing Team. They said the moves were part of President Kim's plan to boost the overseas operations.

CEO Kim, in his inaugural speech, said "we have to come up with the measures to boost the company's growth by 50 percent annually from now on by taking on offensive marketing, instead of a gradual growth."

eBEST Investment & Securities Co Ltd reported sales of 204.67 billion Korean Won ($179.91 million) for the year ending December of 2018. This represents an increase of 7.4% versus 2017, when the company's sales were 190.61 billion Korean Won. Sales of Investment Sales saw an increase that was more than double the company's growth rate: sales were up 71.2% in 2018, from 510.99 billion Korean Won to 874.89 billion Korean Won.

eBEST also saw significant increases in sales in Investment Brokerage (up 20.7% to 155.38 billion Korean Won).
eBEST engages in institutional sales, investment banking, and proprietary trading businesses in South Korea. It offers cash equity products, exchange listed derivatives, and cash bonds; overseas equity products; commodities, such as base metals, precious metals, energy, agriculture, etc.; derivatives listed in CME Group, ICE, EUREX, OSE, TSE, SGX, HKFE, etc.; and Margin FX products to institutions, hedge funds, CTAs, proprietary trading groups, and professional traders.
The company also provides equity market research and investment strategy research services to clients in equity, fixed income, and derivative markets.

In addition, it offers investment banking services in the areas of corporate finance, debt capital market, and structured and project finance, as well as is involved in retail sales activities. The company was formerly known as E*TRADE Korea Co., Ltd. and changed its name to EBEST Investment & Securities Co., Ltd. in April 2015. EBEST Investment & Securities Co., Ltd. was founded in 1999 and is headquartered in Seoul, South Korea.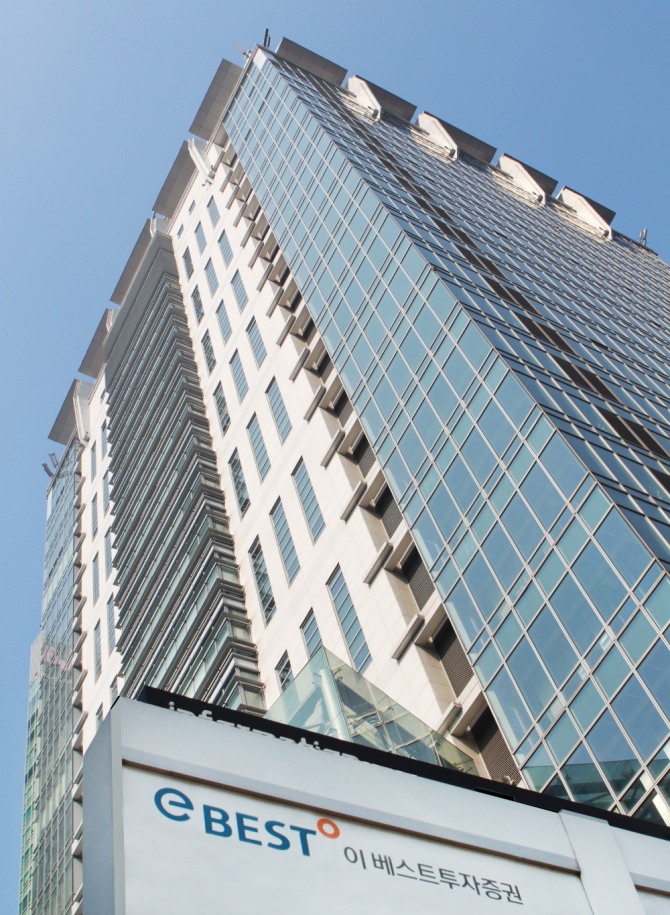 A view of the building in Seoul where eBest Investment and Securities Co. is located. (Photos: eBest I&S)