President Han announces three self-rescue tasks prior to upcoming renewal of MOU on financial restructuring with its main credit bank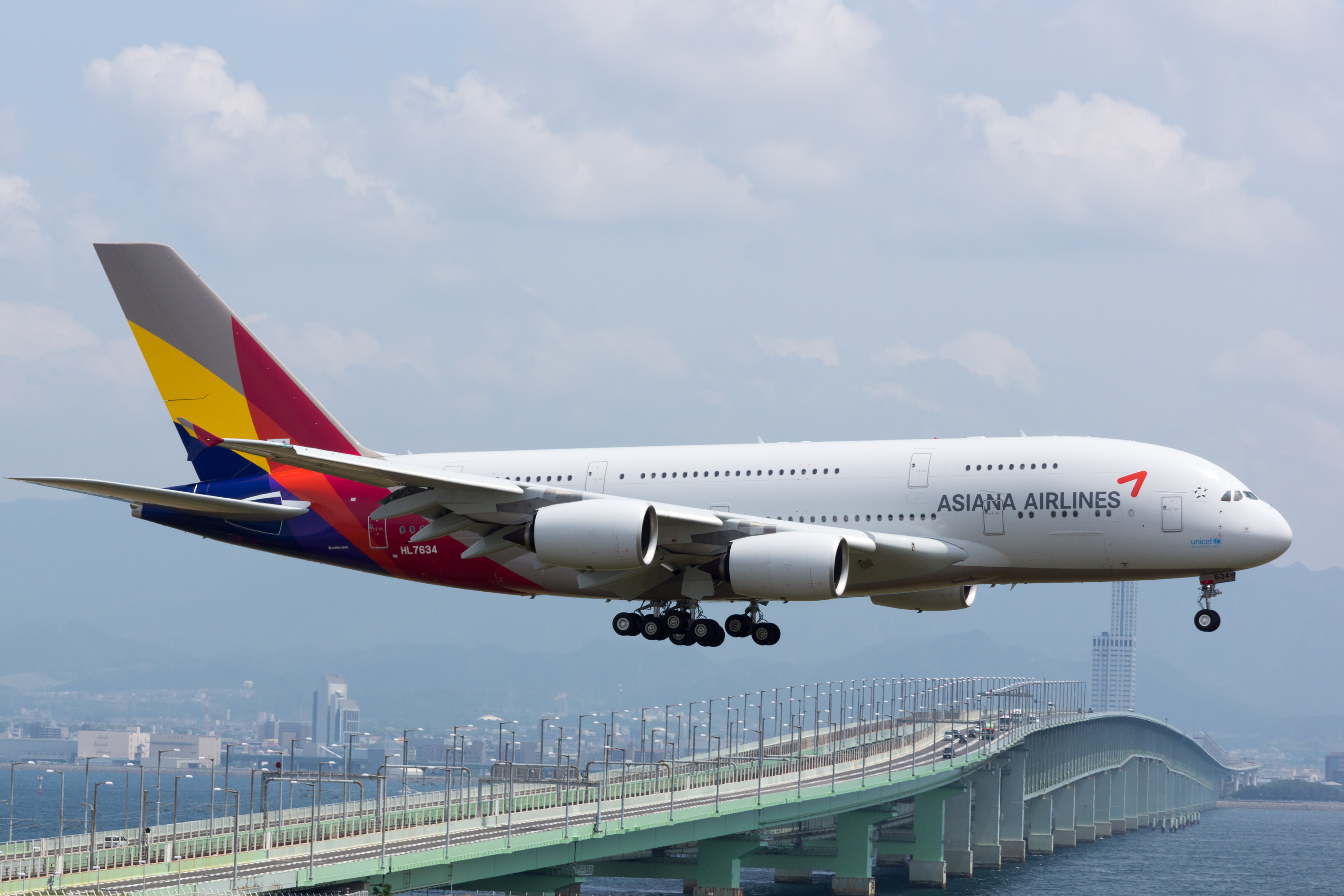 A view of A380, a new jet passenger plane of Asiana Airlines.(Photos: Asiana Airlines)\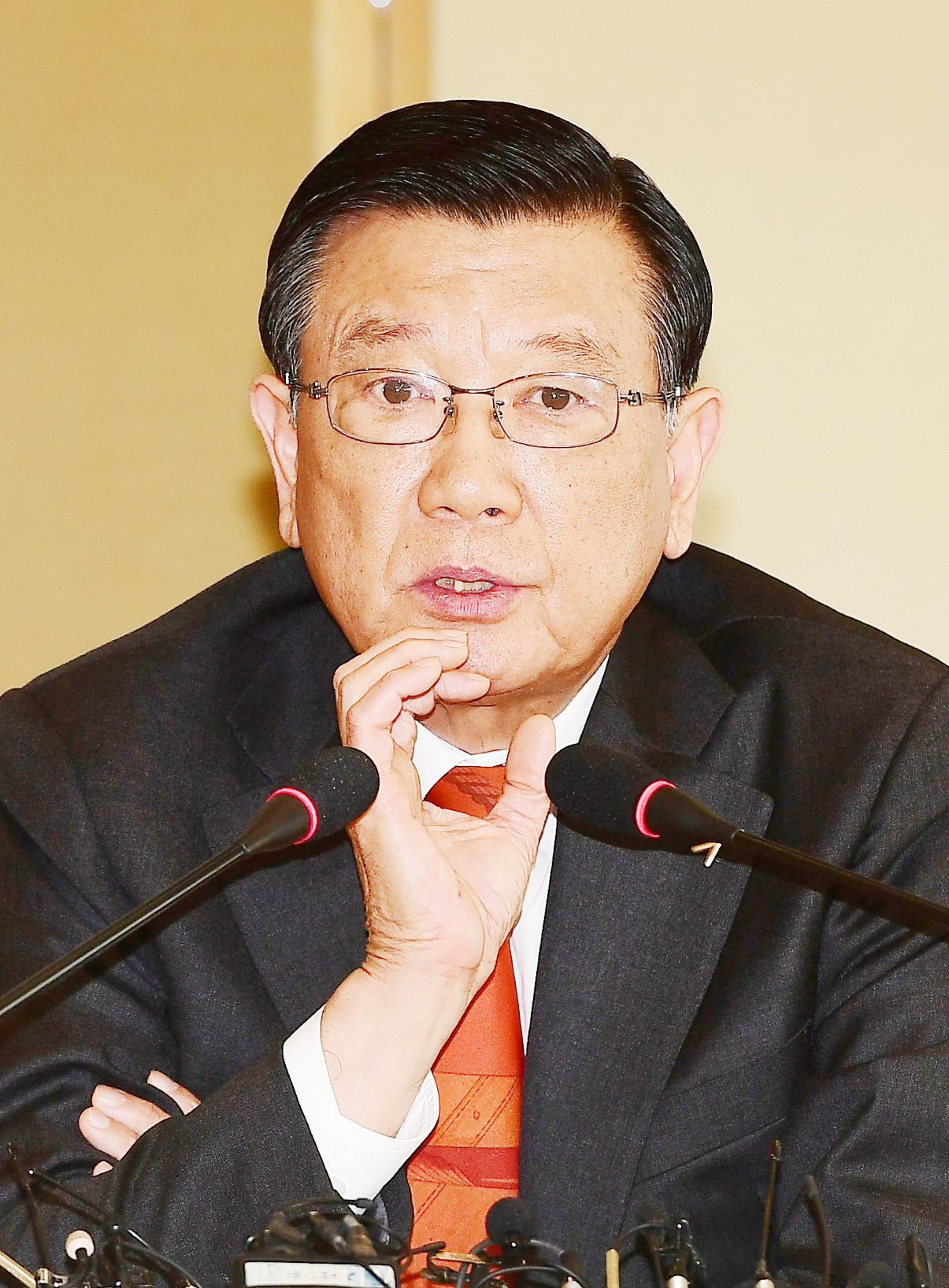 Chairman Park Sam-koo of Kumho-Asiana Group.
Asiana Airlines is scrambling to take self-rescue measures such as disposing of assets, closing non-performing routes, and structural reorganization to overcome a crisis caused by the issuance of a qualified opinion by its external auditor on the 2018 consolidated financial statement.

The Korean flag-carrier is evaluated to have launched high-powered self-rescue measures ahead of the upcoming renewal of an MOU on financial restructuring with its main credit bank, Korea Development Bank (KDB), slated for April 6.
Chairman Park Sam-koo of Kumho Asiana Group stepped down from CEO of Asiana Airlines and CEO of Kumho Industrial on March 28, taking full responsibility from the fallout, caused by the accounting involving a qualified opinion.

In a statement issued to his executives and staff, Asiana Airlines President Han Chang-soo unveiled three core tasks, saying that Asiana Airlines will realign its profit structure through drastic innovation and designate and implement core action tasks to regain trust from the market.

First, President Han called for disposing of assets to secure liquidity and induce support from the financial sector. Among the target assets, believed to be put on the block are Asiana Airlines' its own whole stake into Air Seoul, a low-cost carrier subsidiary of Asiana Airlines, whose book value was estimated at 60 billion won as of the end of 2018; Asiana Airlines' its own whole stake's Asiana Development whose value was estimated at 49.1 billion won; Asiana Airlines' its own whole stake in Asiana Airport whose value was estimated 38.5 billion won; Asiana Airlines' its own 44.17 percent portion in Air Busan whose value was estimated at 100.2 billion won, Asiana Airlines' its own 76.22 percent portion in Asiana IDT, a listed subsidiary of Asiana Airlines.

Also mentioned as target properties that could be put up for sale in order to secure hundreds of billions of won are the Weihai Point Hotel & Resort in China, and Asiana Country Club in Yongin, Gyeonggi-do.

Asiana Airlines owes 3.44 trillion won in total borrowings, 1.303 trillion won of which is of a short-term debt, to be matured by the end of this year. President Han announced a plan to close unprofitable air routes.

The airliner envisages the realigning of air routes with a focus on lucrative routes to reduce flights in operation. Asiana Airlines flies on 87 flight routes. On international routes, the airliner has 76 flights to 64 cities in 22 countries. On domestic routes, it has 11 flights in 10 cities. Asiana Airlines has an international cargo network of 27 flights in 11 countries.

Asiana Airlines plans to dispose of old, less efficient aircraft to reduce its ownership and rental aircraft from its fleet of 83 airplanes. Figures released by the Ministry of Land, Infrastructure and Transport, showed that 19 airplanes or 22.9 percent of Asiana Airlines' fleet of 83 airlines are aged 20 years or more. The disposal of the aging airplanes whose book values are estimated at 509.9 billion won is expected to become a boon to secure liquidity.

President Han revealed his intention to carry out structural reorganization to make the airliner nimbler to tackle market environment changes. Asiana Airlines plans to inaugurate a task force through organizational revamping to put into practice the three core tasks.
In a related development, credit banks of the Asiana Airlines decided to plow 1 trillion won in loans twice as much as 50 billion won the airliner requested, averting the worst scenario, which would lower its credit rating.