Both sides will share information on urban renewal and smart city sectors on a regular basis, exchange research, and conduct joint research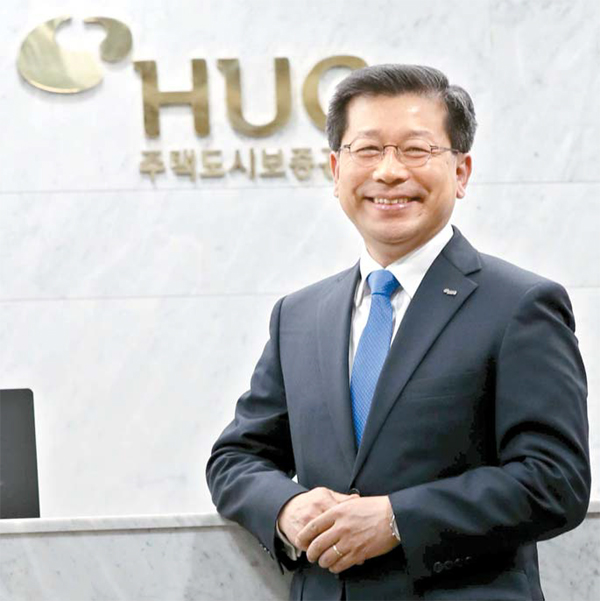 President Lee Chae-kwang of Korea Housing and Urban Guarantee Corp. (Photos: HUG)
Korea Housing & Urban Guarantee Corp. (HUG) signed an MOU with the European Investment Bank (EIB) on Jan. 21 to work together on advanced financial tactics in urban renewal of Europe. The EIB is the European Union's nonprofit long-term lending institution established in 1958.

Under the agreement, Hug and EIB will cooperate on a variety of international conferences and activities, share information on urban renewal and smart city sectors on a regular basis, exchange research, and conduct joint research.
HUG President Lee Chae-kwang said, "(We'll) ramp financial support on Korea's urban renewal projects by taking their cue from EIB's financial knowhow on urban renewal."

HUG, a public entity specializing in housing and urban guarantee, will shore up its capabilities through continuous exchange of cooperation with advanced financial institutions of foreign countries, he added.

New HUG Product Addresses Social Rental House Construction

HUG has released a new product to provide financial support to the construction of rental houses for the socially underprivileged.
HUG approved a first financial guarantee for a project to construct rental houses for the socially underprivileged on Jan. 23.

The project calls for Seoul Social Standard, which leased a land in Gungjeong-dong, Jongno-gu, Seoul, to build 12 rental houses. HUG provided a financial guarantee for lending 1.5 billion won out of the project's total cost of 1.7 billion won.

So-called social rental houses refer to rental space being provided by social entities such as social enterprises and non-profit organizations for the socially underprivileged, including youth, newly-wed couples, and the elderly.
They are allowed to stay on the rented houses for a long-period time at rent some 85 percent lower than the current levels.

The new project financial product guarantees a maximum 90 percent of the cost required for the construction of social rental houses at a low yearly guarantee rate of 0.2 percent to 0.8 percent.

HUG is 2019 Consumers' Top Brand Award Winner

HUG won the 2019 Consumers' Top Brand Award by housing welfare and urban renewal category at an awards ceremony held at Seoul Hilton Hotel on Jan. 29.
It was the eight rendition of the Consumers' Top Brand Awards honoring the top brands trusted by consumers over the whole of industries.

HUG has been credited with providing financial support to urban renewal projects from the ones tailored to meet each district's specific needs by introducing urban housing fund loans and guarantee products and small-sized modifying and improving of old houses such as multi-family houses whose remodeling is done on a voluntary basis.

HUG has been praised for its contributing to creating a stable housing environment by providing guarantees tailored to meet customers' needs.

HUG President Lee said HUG will strengthen inclusive housing welfare by providing guarantees tailored to satisfy low-income rent households and expanding support to social rental housing businesses. HUG will make efforts to rejuvenate urban renewal on a win-win basis by continuing to develop and reinvent financial products related to support for urban renewal, he added.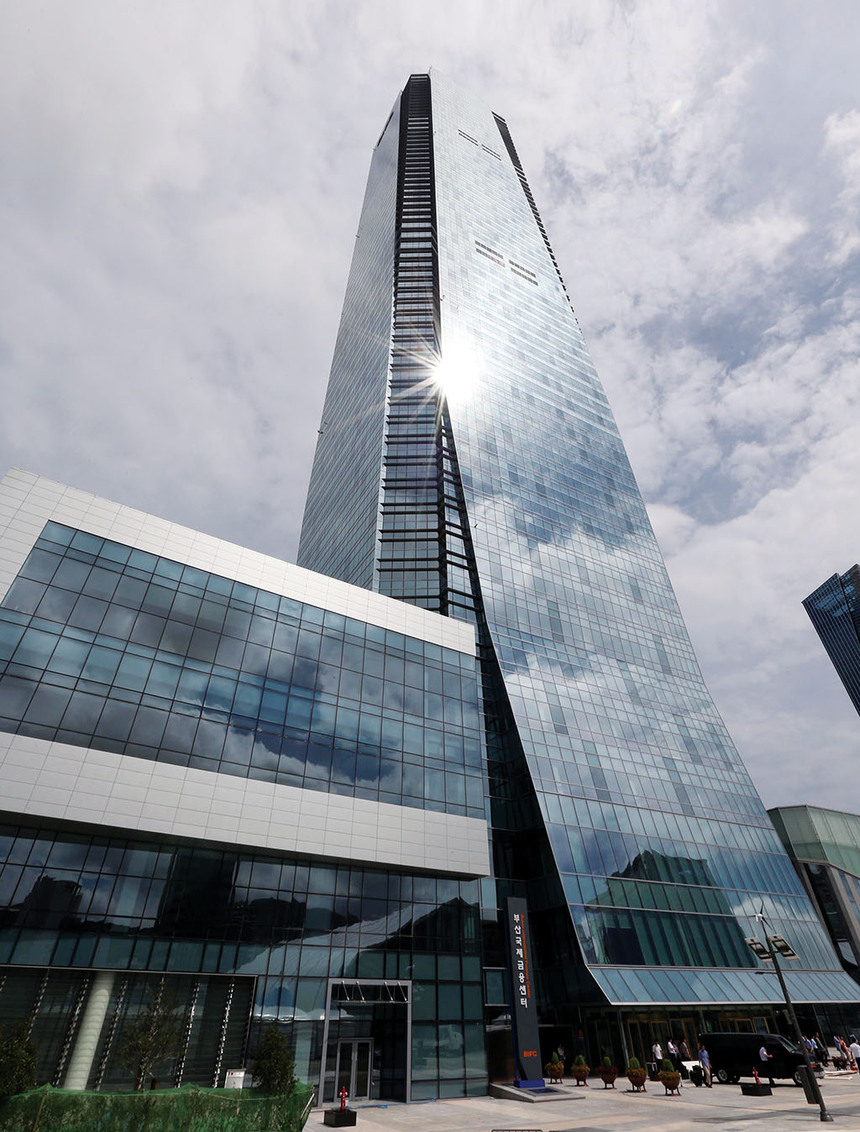 A view of the International Financial Center building in Busan where the Korea Housing and Urban Guarantee Corp. has its offices.