NHIS to Lead NH Financial Group's Advancement into S.E. Asia
The group is looking to either acquire or set up a joint venture to kick off the IB operations in Indonesia next year: The group also picked as preferred bidder by Woori Financial Group for its three affiliates up for sale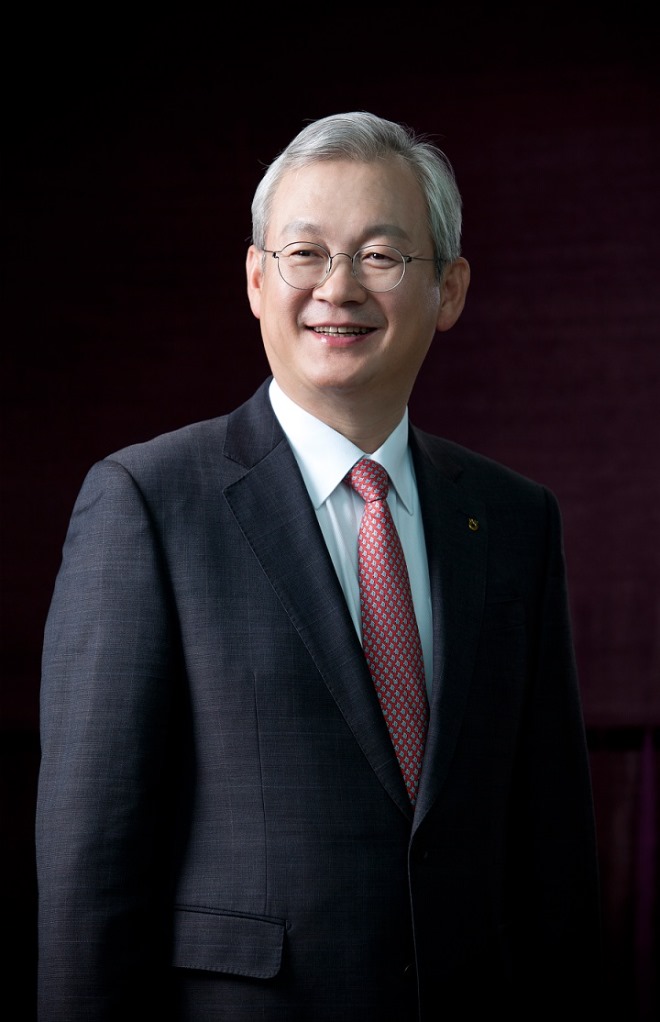 President Jeong Young-chae of NH Investment & Securities Co.
"NongHyup seeks to expand mostly in Southeast Asia where it can help boost agriculture financing, investment banking, retail banking and microfinance. Our main Southeast Asian base will be Vietnam."

Vietnam's population is "young" with a vibrant agriculture industry, he explained, adding there are a lot of Korean companies seeking to enter the market there.

NongHyup Financial Group is looking to either acquire a firm or set up a joint venture to launch investment banking operations in Indonesia next year, said Hong Jae-eun, the chief strategy officer (CSO) of the agriculture financial holding company.

NongHyup Financial's NongHyup Bank opened a branch in Hanoi in 2016, and is preparing to launch another one in Ho Chi Minh City. Under Vietnam's regulations, a foreign financial company can be incorporated there after opening two branches in two years. "After the bank's incorporation in Vietnam, we could then pursue acquisitions to boost our retail banking operations." the CSO said.

It will further make inroads into other Southeast Asian markets where there are high agricultural populations and where they seek to modernize farming.

With the group's "ammunition" worth 200 trillion won ($180 billion) available for expansion, he said it will mobilize NongHyup Bank and NH Investment & Securities to identify, acquire and invest in targets as part of efforts to boost its investment banking in Southeast Asia.
As of December 31, 2014, NH Nonghyup Securities Co., Ltd. was acquired by NH Investment & Securities Co., Ltd. Securities Co., Ltd. in January 2015. NH Investment & Securities will be sourcing deals from its Hong Kong unit with financial backing from NongHyup Bank and the group.

But Hong noted it would most likely use global networks of professional services or accounting firms for deal making during its initial stages of expansion in areas such as Indonesia and Cambodia.

NH Investment and Securities will invest in Central and South America in partnership with an organization of the Inter-American Development Bank (IDB).

The company announced on Nov. 5 that it has signed a memorandum of cooperation (MoC) with IDB Invest, an investment and management arm of the IDB, in Yeouido, Seoul, to establish an investment fund.

The IDB is a multilateral development bank with 48 member countries. IDB Invest provides private clients with customized financing solutions and expert advice tailored to their specific industry and market.

NH Investment and Securities and Amundi Asset Management will establish a fund of US$300 million by attracting institutional investors. IDB Invest, which is responsible for the execution of investment, will carry out senior lending to private companies in such sectors as finance, energy and infrastructure in 26 member countries in the region.

NH Investment & Securities Co., Ltd. engages in brokerage services. It operates through the following business areas: Investment Marketing, Investment Brokerage, Investment Advisory, Discretionary Investment, Entrusted Investment and Trust Business.

The Investment Marketing deals with acceptance or approval of the offer for sale, purchase, acquisition or issue of securities and subscription recommendation.

The Investment Brokerage deals with sale and purchase of financial investment products, recommendation of offers, offers, and recommendation on acceptance of the offer or recommendation of issuance of securities and acquisition using the calculation of other people.

The Investment Advisory deals with responding to the consultation on investment decisions or financial investment products in the value of financial investment products. The Discretionary investment deals with receiving and classifying per investors from some discretionary or all investment decisions about the financial investment products to acquire financial investment products, dispose, and use other methods to manage.

The Trust Business deals with trust. It was founded on January 16, 1969 and is headquartered in Seoul, South Korea.
A view of the building in Seoul where NHIS has offices. (Photos: NHIS)