Loans will account for 49.8 tln won, while 13 tln won in guarantees will focus on such key areas as construction, plants and shipbuilding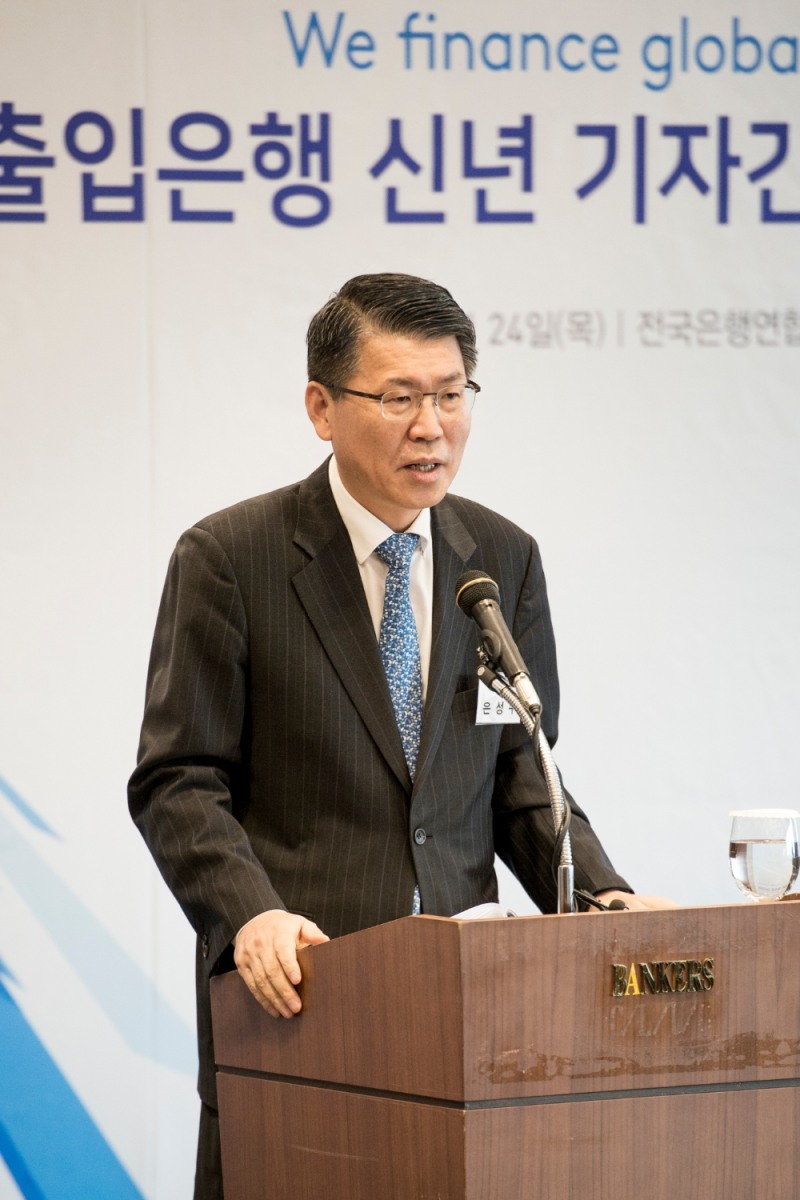 Chairman Eun Sung-soo of the Export and Import Bank of Korea (Eximbank)
The Export and Import Bank of Korea (Eximbank) is ready to dish out some 62 trillion won in loans and guarantees this year, with a focus on the exploration of new markets for infrastructural projects both at home and aboard, Chairman Eun Sung-soo said Jan. 24.

At a media briefing held at the Federation of Banks building in downtown Seoul, the Eximbank CEO announced the bank's plan for 2019 by saying a huge part of the loans will be targeted on the exploration of new financial markets. In particular, there will be an emphasis on strengthening competitive power to capture project orders so no complaints are made on the bank for its inefficient support for their dismal performances.

He said 48.9 trillion won will be provided to firms to seek reformed growth with 100 billion won in direct investments. The entire amount will come from the newly allocated funds, with not a single won from the previous year.

Last year, the bank supplied 48.8 trillion won in loans and guarantees, far more than the bank can afford, and the bank will go all out to match its total credit provided to clients this year, the bank said. Areas of focus will be such key areas as construction, plants and shipbuilding.

The bank will issue guarantees worth 13 trillion won this year, up 3.8 trillion won over the preceding year.

The bank's staff have been calling on corporate customers to share strategies for overseas operation this year in areas such as construction, plants and shipbuilding, so financial support is provided as it is needed.

The bank's staff will call on corporate customers to know what they are doing so the financial support can be provide on time.

The bank will support the government's new southern and northern strategies. The new Southern Strategy is aimed at member countries including Vietnam, Indonesia among others, of ASEAN, while the new Northern Strategy is aimed at Russia and Uzbekistan, among others.

The bank will pick around 10 countries included in the strategies and see what kind of credit support can be provided to Korean firms operating there, the CEO said. The bank will pick countries with large domestic markets and ones still untapped by Korean business firms, so they can grow to be one of the 10 new markets for Korean firms with banks' financial support by 2020.

On inter-Korean economic projects, the CEO said Eximbank is prepared to give its financial support to projects if the South-North Export-Import Bank of Korea provides loan and guarantee programs to support Korean companies that conduct business internationally. Its primary services include export finance, trade finance, and guarantee programs structured to meet the needs of clients.

The company also offers overseas investment finance, import finance, and financial advisory and arranging services for exploiting business opportunities.

In addition, it operates government-entrusted funds, which include the Economic Development Cooperation Fund and the Inter-Korean Cooperation Fund.

The company's loan products include export-related loans consisting of export promotion loans, growth, project, and facilitation loans; import-related loans comprising import and import facilitation loans; and overseas business-related loans, such as overseas investment, project, business, and business facilitation loans, as well as interbank credit facility extended to foreign banks to serve Korean exporters and Korean businesses overseas.

As of December 31, 2017, it operated 10 domestic branches, 3 domestic offices, and 24 overseas offices. The Export-Import Bank of Korea was founded in 1976 and is headquartered in Seoul, South Korea.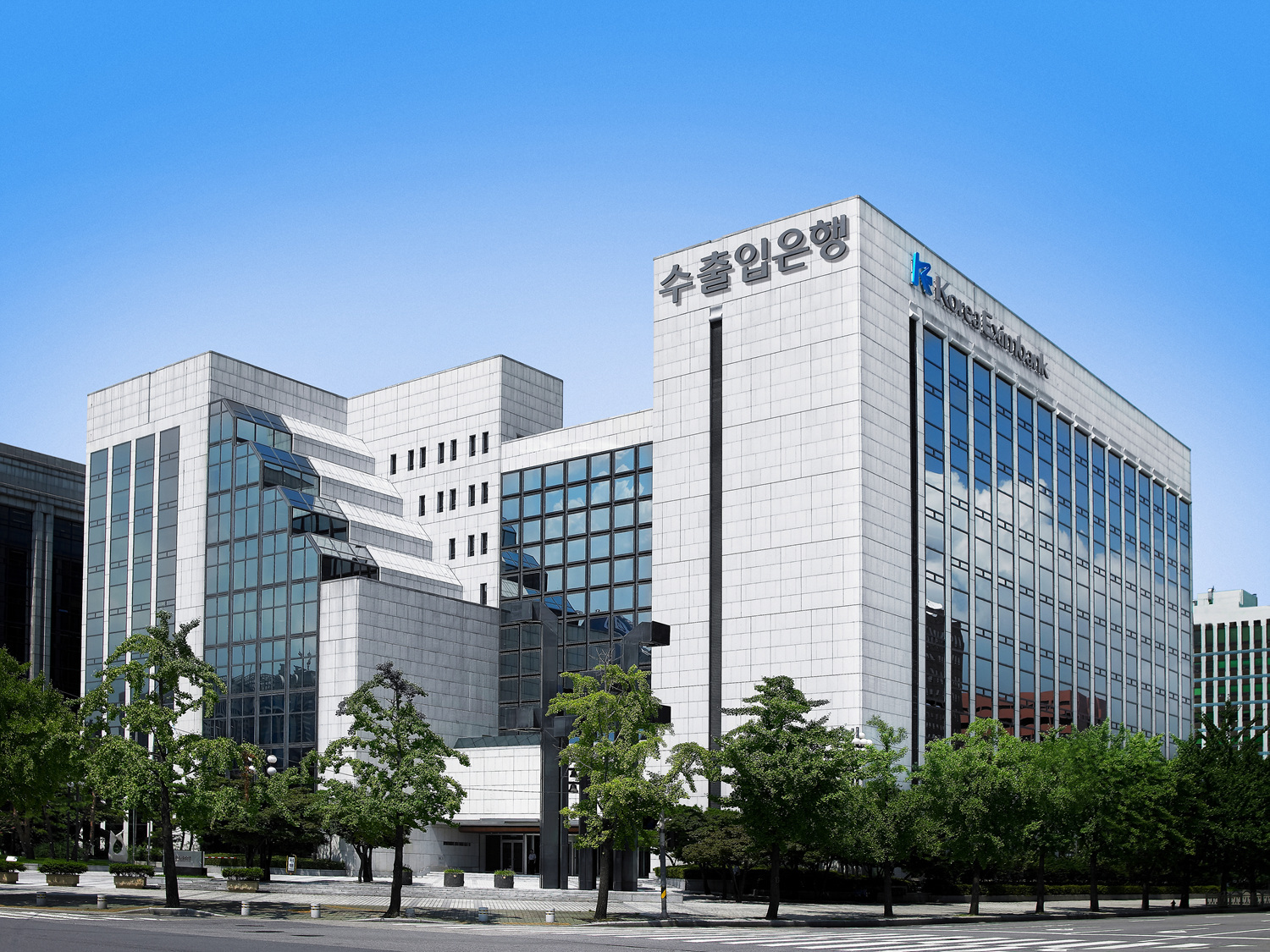 A view of the building in Seoul where Eximbank has offices. (Photos: Eximbank)