KAB predicts that housing transaction and jeonse prices across the nation would fall 1 percent and 2.4 percent this year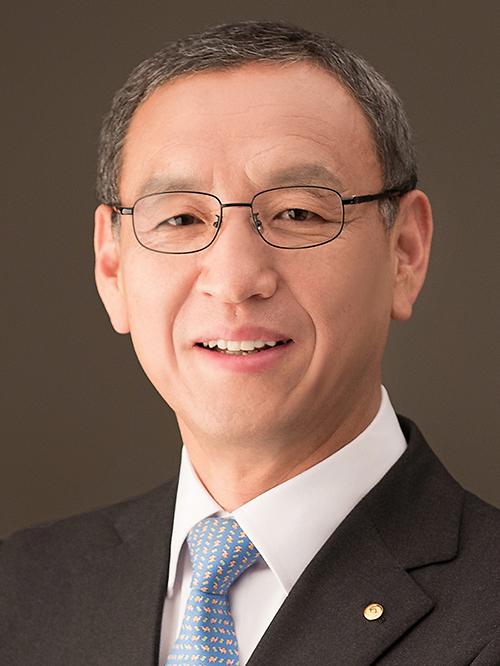 President Kim Hak-kyu of Korea Appraisal Board (KAB) (Photo: KAB)
Korea Appraisal Board (KAB) predicted that housing transaction and jeonse (a lump sum deposit on a rental space) prices across the nation would plunge 1 percent and 2.4 percent, respectively, this year compared to 2018.

The prediction was made in a report issued by the KAB on Jan. 10, which was titled "2018 real estate movements and 2019 forecast."

According to the report, house transaction prices across the nation rose 1.1 percent for general homes and 0.1 percent for apartments in 2018. Jeonse prices declined 1.8 percent for general homes and 2.9 percent for apartments in 2018, marking a downward trend compared to 2017.

The housing transaction market witnessed a striking contrast with a division of regional rises and declines in 2018, where the housing jeonse market continued to decline in the second half, the exceptions being Seoul, Daejeon and Sejong.

Accumulative housing transactions totaled 801,000 cases in the first 11 months of last year, an 8.5 percent drop over the same period of 2017. The figure represented a lower level than in 2014 when the housing market turned around to a rise.

Accumulative jeonse transactions stood at 1,449,000 cases. The portion of jeonse and monthly rental cases accounted for 56.8 percent and 43.2 percent, respectively. The figures represent a 1.4 percentage point rise for jeonse and a 1.4 percentage point drop for monthly rental compared to the previous year (55.4 percent vs. 44.6 percent).

KAB Real Estate Research Institute President Chae Mi-ok said the housing transaction market for 2018 was marked with transient housing price rises in Seoul on the back of favorable development factors, but it was contracted with the government's countermeasures taken on Sept. 13.

The apartment markets in provincial areas showed signs of marked decline, influenced by newly built apartment supplies and a sagging economy in the provincial areas. The rental housing market was marked with an overall expansion of areas where rental declined on top of the continued plunge in jeonse prices in areas when newly built jeonse supplies increased and the economy suffered a setback.

The KAB predicted that housing transaction prices would drop 1.0 percent this year overall. The trend was attributable to the slowing growth of the national economy, the restructuring of real estate taxes, and the additional selection of areas in which restrictions are imposed to rein in rises, and accumulative newly built apartment supply rise.

Some areas are expected to see housing transaction prices rise on the back of favorable development factors, but the market is forecast to move downward across the nation due to newly built housing supply rises, the government's restrictions and the declining regional industries.

The jeonse market is predicted to decline overall across the nation due to a stream of newly built housing supplies for rental, while the housing transaction market with areas with high real demand is expected to take a wait-and-see attitude, which will likely lead to a rise for jeonse demand.

Jeonse prices for houses across the nation are forecast to drop 2.4 percent this year as leaseholders in the Seoul area is expected to be spread to areas with rising demand for newly built houses, and prices are likely to decline due to a failure in finding occupants, caused by a transient supply glut in a few of the Seoul metropolitan area and provincial districts.