Designed to flesh out principal direction of project before signing official deal and help the relevant parties secure stable business foundation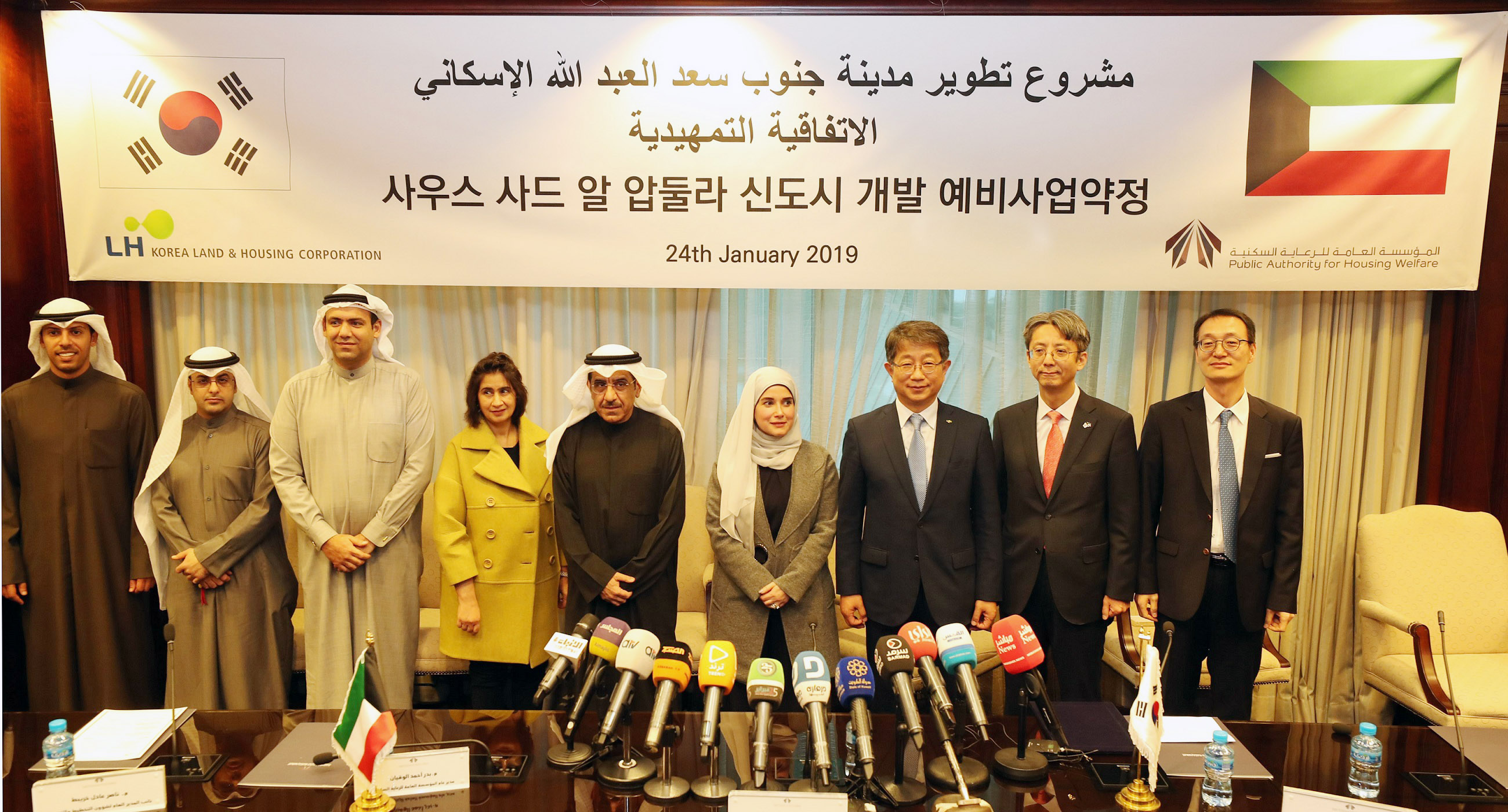 President Park Sang-woo of Korea Land & Housing Corp. (LH), State Minister for Housing and Services Jinan Boushehri, Director General of the Public Authority for Housing Welfare (PAHW) Bader Al-Wugay, and Director Lee Myung-sup in charge of overseas construction support at the Ministry of Land, Infrastructure and Transport (MOLIT) participate in a ceremony to sign a preliminary agreement on investments in the South Saadi Al-Abdullah City development project in Kuwait at the Public Authority of Housing Welfare on Jan. 24. (Photos: LH)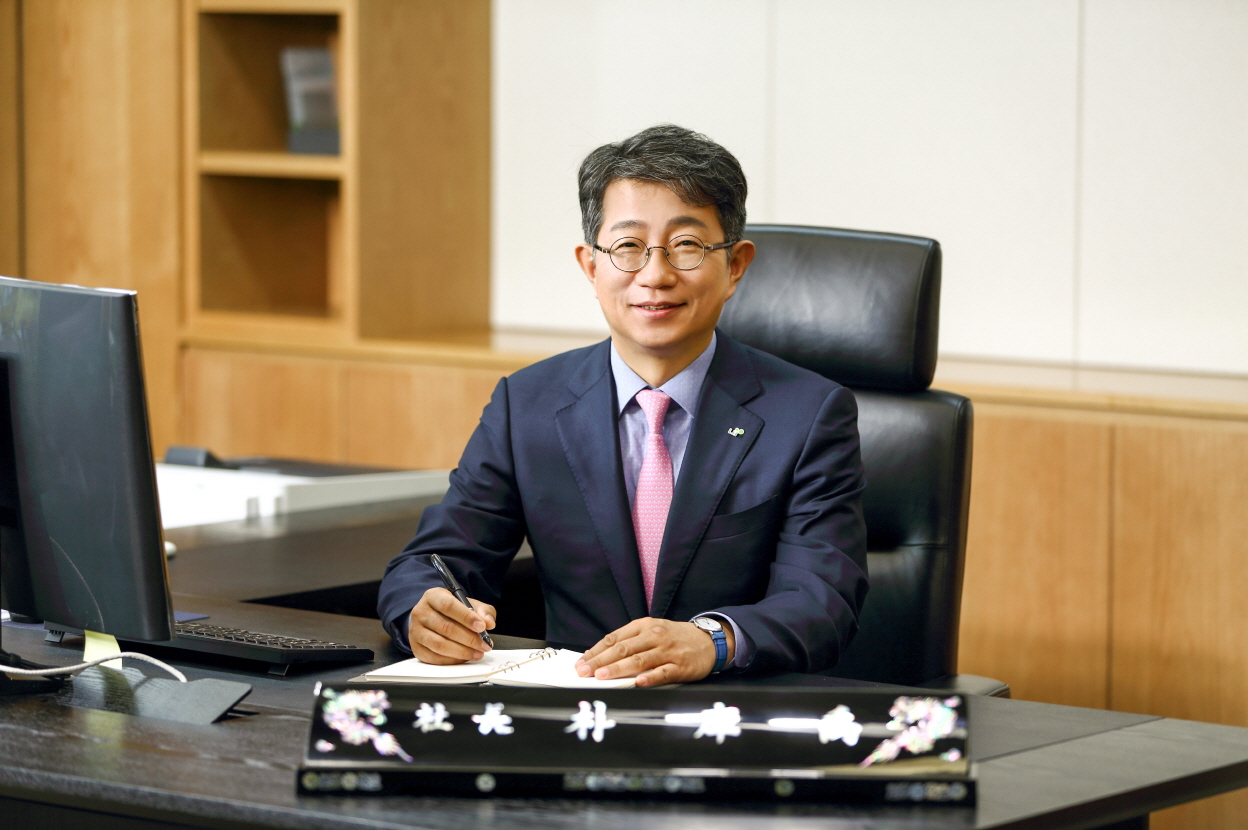 President Park Sang-woo of Korea Land and Housing Corp.
Korea Land & Housing Corp. (LH) signed a preliminary agreement for an investment in the South Saadi Al-Abdullah City development project in Kuwait with Public Authority of Housing Welfare on Jan. 24.

The preliminary deal was designed to flesh out the principal direction of the project before the signing of an official deal, and help the relevant parties secure a stable business foundation by eliminating factors that could take place in the course of the implementation of the project.

The arrangement calls for limiting the scope of investments in a special purpose company. An upcoming joint venture between LH and Kuwait's Public Authority of Housing Welfare, will make a housing complex for Kuwaiti people. LH eliminated risks stemming from failing to find buyers of non-residential facilities, to be built along with the new city.

According to the preliminary agreement, the whole site of the project covering 64.4 sq. km in which a combined 40,000 housing units are to be built will be divided into four stages for development. The initial deal set the business scope of the special purpose company to the construction of a 1st phase housing complex and pilot housing units.

The preliminary deal stipulated Kuwait's Public Authority of Housing Welfare's taking over apartments and housing plots that will remain unsold after the construction of the new city at prices and time they had agreed to minimize risks on return of investments in case of an emergency.

It also stated the introduction of smart city factors such as district cooling/automated waste collection system and air quality management solutions against wind storms to help Korean companies specializing in smart city technologies enter the Kuwait market down the road.

LH had already signed MOUs with Korea South-East Power (KOEN) and Korea District Heating Corp. for photovoltaic power and district cooling/heating projects, respectively, as part of collaboration efforts with Korean public and private sectors.

Naser Adel Khraibut, deputy director general for planning and design at Kuwait's Public Authority of Housing Welfare, said LH's development strategies of the South Saadi Al-Abdullah City project are excellent outcomes no global prominent consultants have so far presented. He added that he was pleased to have Korea's prominent companies's participate in the project.

LH plans to sign an official deal on the project with the Kuwaiti government and establish a special purpose company on it this year. The special purpose company is to tender for orders on complex and housing construction next year.

LH President Park Sang-woo said the investment project on the new city has been implemented on a smooth fashion under the support of the government. He expressed hope the successful implementation of the stable G2G project would serve as an opportunity to bring about a Korean construction boom in the Middle East anew.