All eyes on upcoming 2nd NK-U.S. summit slated for Feb. 27 to 28 in Hanoi, Vietnam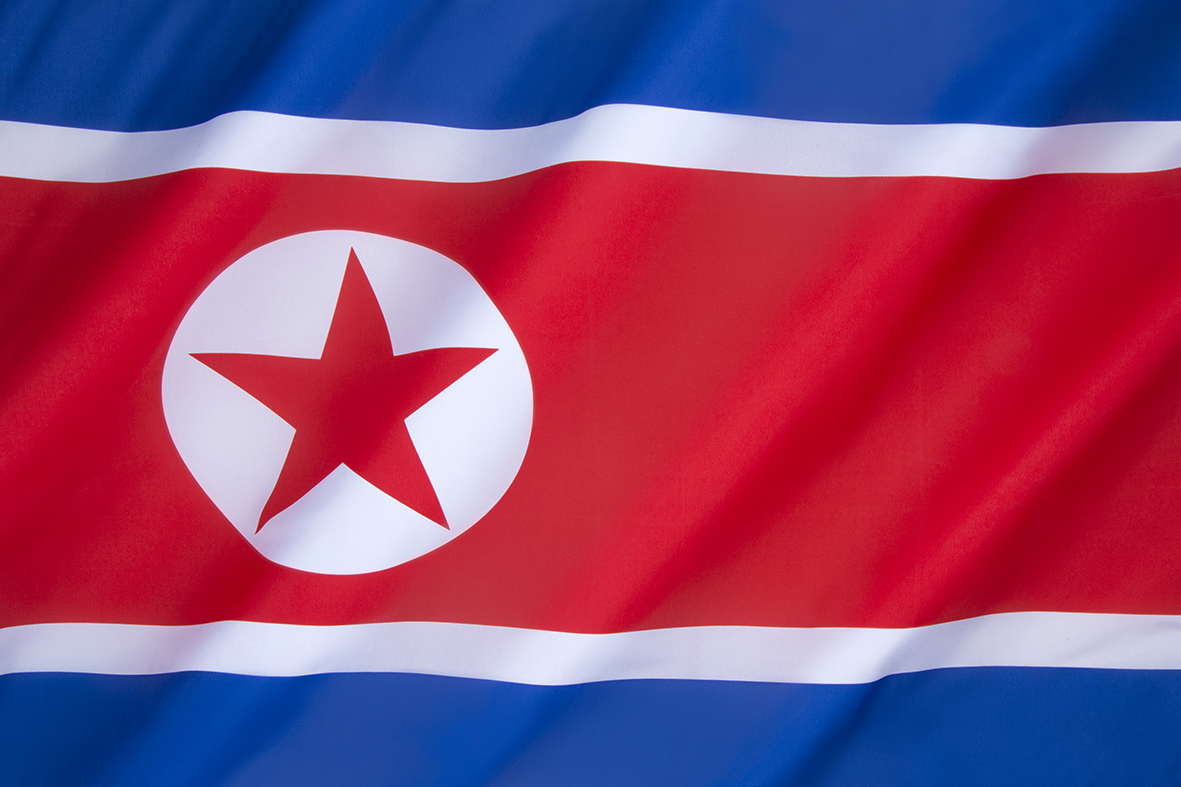 (left) the Stars and Stripes of the United States and the national flag of North Korea.
U.S. President Donald Trump plans to meet with North Korean leader Kim Jong-un for a second summit in Hanoi, Vietnam from Feb. 27 to 28 to discuss North Korea's denuclarization. All eyes around the world are on the upcoming NK-U.S. summit.

What specific steps to dismantle NK's nuclear arms programs North Korea will take in exchange for what specific concessions is yet to be determined. Will the upcoming NK-U.S. summit lead to NK leader Kim's visit to Seoul for a summit with South Korean President Moon Jae-in, as he promised earlier?

Will U.S. President Trump, a self-claimed master of deal-making, emerge with a diplomatic victory from the upcoming NK-U.S. summit, unlike their 1st summit?
The 1st NK-U.S summit served as an apparent opportunity to help Kim enhance his international standing even though he was cornered by U.S.-led international economic sanctions against the starved regime. President Trump, a domestically embattled president, is eager to reach a historic deal with his North Korean counterpart, which would be a boon for his reelection campaign.

For North Korean leader Kim, the summit may be an opportunity for his seclusive regime to take a cue from Vietnam, another socialist country, which is on a roll with the socialist-centric market reforms dubbed "doi moi," after mending relationships with its former arch enemy, the United States.

Kim will make a state visit to Vietnam for the first time in 55 years, following the track of his late grandfather Kim Il-sung, who visited Vietnam in 1964. The younger Kim is expected to hold talks with Vietnamese President Nguyen Phu Trong on the sidelines of the NK-U.S. summit and tour nearby industrial complexes. North Korean leader Kim may make the most of the upcoming summit for his internal and external political propaganda.

President Trump, taking credit for averting a war with NK, said on Feb. 15 that he expected the summit to be as successful as the first summit when they agreed to work toward denuclarization of North Korea.
"I'm in no rush for speed. We just don't want testing," President Trump said at the White House. Speculation and concern are mounting over whether President Trump might agree with NK leader Kim to only freeze the nuclear program and dismantle intercontinental ballistic missiles directly targeting the Unites States.

Korean and international experts on North Korea and a North Korean defector who served as North Korea's deputy ambassador to the United Kingdom, share the view North Korea would never give up its nuclear arsenal, which is believed to number almost three dozen nuclear weapons.

Former U.S. diplomats with experience in NK nuclear arms talks stressed the importance of complete denuclearization of North Korea and a stronger South Korea-U.S. alliance. They warned North Korea against employing tactics with the goal of gaining sanctions relief in a long-term gambit.

Joseph Detrani, a former U.S. deputy head of the six-party talks on the North Korean nuclear crisis, was quoted as saying that the United States should agreed on "complete, verifiable and irreversible denuclearization" (CVID). He expresses hope the U.S. conception of denuclearization would be on the same wavelength of that of what North Korean leader Kim.

Regarding a possibility of a bad deal in which the United States would give sanctions relief in exchange of dismantling ICBMs, Heritage Foundation founder Edwin J. Feulner was quoted as saying that dismantling ICBMs is a part in a long-term denuclearization process, and only the move itself cannot be a success.
Joseph Yun, an ex-special representative for North Korea policy and deputy assistant secretary for Korea and Japan, said any bad deal would be the outcome of the summit if South Korea and Japan cannot agree on a unified position.

Following their first summit, President Trump committed to providing security guarantees to North Korea, and NK Chairman Kim reaffirmed his firm and unwavering commitment to complete denuclearization of the Korean Peninsula. Contrary to earlier expectations, the statement lacked details on how to implement North Korea's denuclearization, a failure to reflect the U.S. previous position on "complete, verifiable and irreversible denuclearization" (CVID).

"The devil is in the details," experts said. Asked about the statement omitting CVID, President Trump said it contained the phrase "denuclearization of the Korean Peninsula" and it included verification.

But President Trump's remarks appeared to signal that he was unaware of the history and details surrounding the United States' negotiations on nuclear issues with North Korea, experts said.
They noted that North Korea is very sensitive to verification as the past six-party multilateral agreement and the Sept. 19, 2005 deal on NK nuclear issues were nullified as NK's refusal to make inspections for verification.