Why CheongKwanJang is Recognized as Global No. 1 Premium Brand
CheongKwanJang items are produced by the "Goryeo Ginseng Plant," outfitted with advanced facilities, which undergo strict quality management steps
(right) CheongKwanJang's Korean Red Ginseng Extract (Hongsamjeong) Plus. made from decocting 6-year- grown Korean Red Ginseng with KGC's 100 years of knowhow, and Korean Red Ginseng Extract Every Time. (Photos: KGC)
The Korea Ginseng Corp. (KGC) is a global integrated health product company. The company produces diverse brands using red ginseng, ranging from the red ginseng brand "CheongKwanJang" to natural materials brand "Good Base" and the red ginseng cosmetics brand "Donginbi"

KGC has about 750 franchise outlets and 1,100-odd CheongKwanJang outlets across the nation and exports products to some 40 countries. A core competitiveness of CheongKwanJang lies in quality management.
CheongKwanJang products are required to undergo about 290 tests in seven stages ranging from soil to product as thorough examinations and quality management are done to levels equivalent to the production of pharmaceutical items.

It means that KGC's quality management is applied to all processes ranging from cultivation to manufacturing and distribution.

Cultivating ginseng is a process on which KGC is concentrating its capabilities. CheongKwanJang products are made only with homegrown 6-year ginseng roots, which have turned out to top botanically and in terms of efficacy.

The brand CheongKwanJang uses only ginseng roots cultivated under a contract with ginseng farmers. KGC and ginseng farmers join forces in all processes, ranging from soil management for two years before ginseng is planted to six years of growing and harvesting. Ginseng roots cultivated under a contract are required to pass a final test before they are harvested in the presence of KGC officials.

Ginseng roots being sealed after harvesting are to put on a barcode tracing its cultivator, harvest date and birth place. The step is designed to prevent inflow of foreign substances and be replaced with ginseng roots cultivated from other ginseng growers.

CheongKwanJang items are produced by the "Goryeo Ginseng Plant," the world's largest ginseng production plant, outfitted with advanced facilities, which undergo strict quality management steps. Goryeo Ginseng Plant employs 119-year traditional red ginseng production tactics and skills and facilities equivalent to those used by pharmaceutical companies to produce premier CheongKwanJang products.

The plant has received GMP and pharmaceutical production certifications from Korean certification institutions, the Australian Therapeutic Goods Administration, and the Saudi Food and Drug Authority. It has obtained the health management certification HACCP to stem inflow of harmful substances on top of the food safety management certification ISO22000.

CheongKwanJang products are born at the hand of ginseng maestro with a career of 20 years or more via the washing, cooking and drying red ginseng with advanced facilities. CheongKwanJang employs a traceability system to confirm their basic information and others on raw materials, quality and delivery.

CheongKwanJang's being recognized as premium quality red ginseng products lies in endless R&D activities. KGC does not spare efforts to conduct R&D activities to improve quality and globalize red ginseng.
Korea Ginseng Research Institute boasts of premier technologies related to ginseng study with 140-odd staff researchers with doctoral and master's degrees. They work on research in diverse areas, including cultivation technology, soil research and new product development, in cooperation with Korean and international scholars.

The research institute received the Korea Laboratory Accreditation Scheme (KOLAS) certifications on analysis capabilities in 196 categories in six fields related to ginseng study, which is also recognized by some 70 foreign certification institutions from 56 countries, including the Unities States, Japan and China.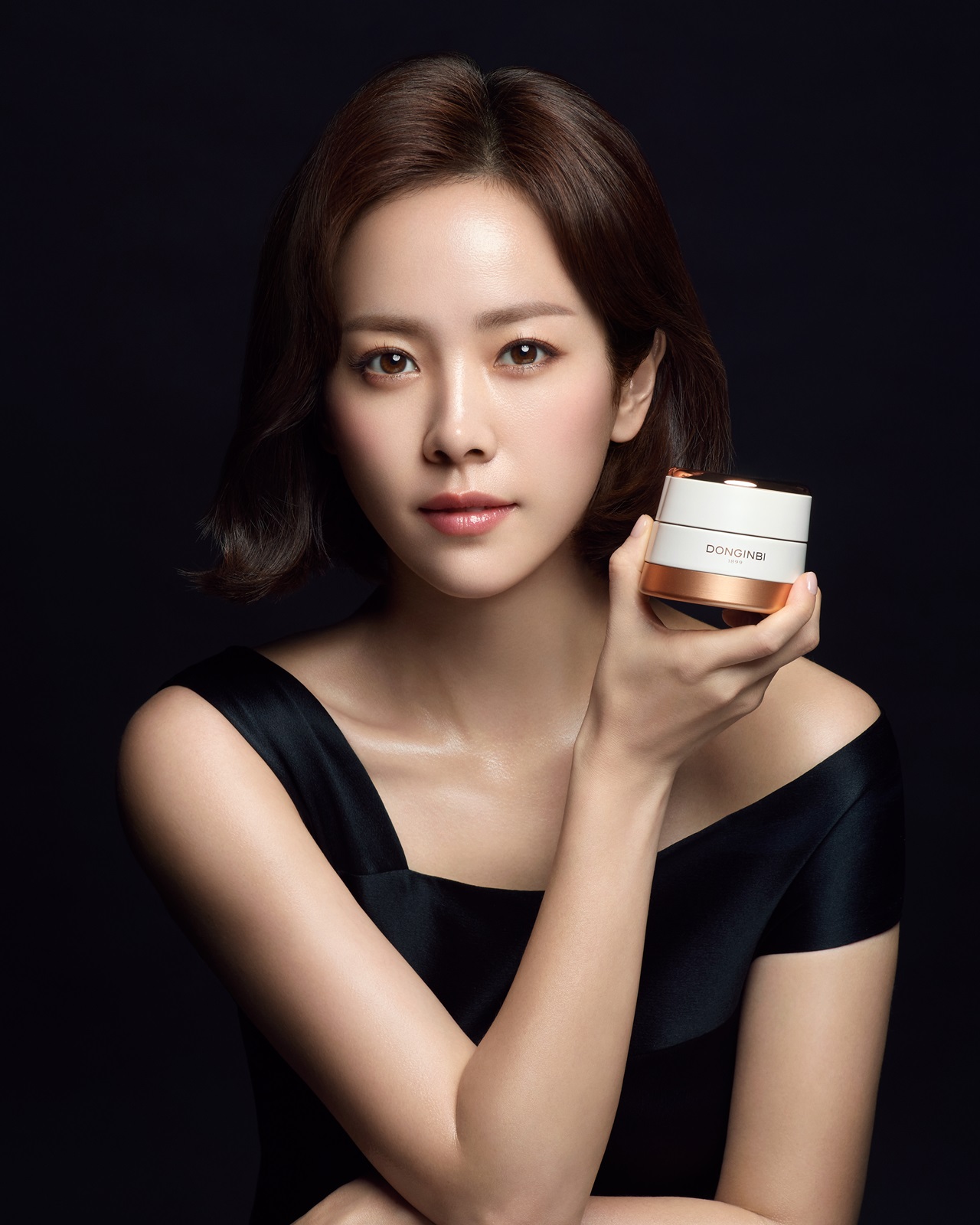 Actress Han Ji-min, New Model for Donginbi

The Korea Ginseng Corp. (KGC) has selected actress Han Ji-min as a new model of its premium cosmetics brand "Donginbi."

A new ad in which actress Han appears conveys a campaign for Donginbi's "Condensation Care."