Korean builder and Japanese partner, Mitsubishi Corp., to build the power plant for completion in 2023 for $533 million, with official signing in January next year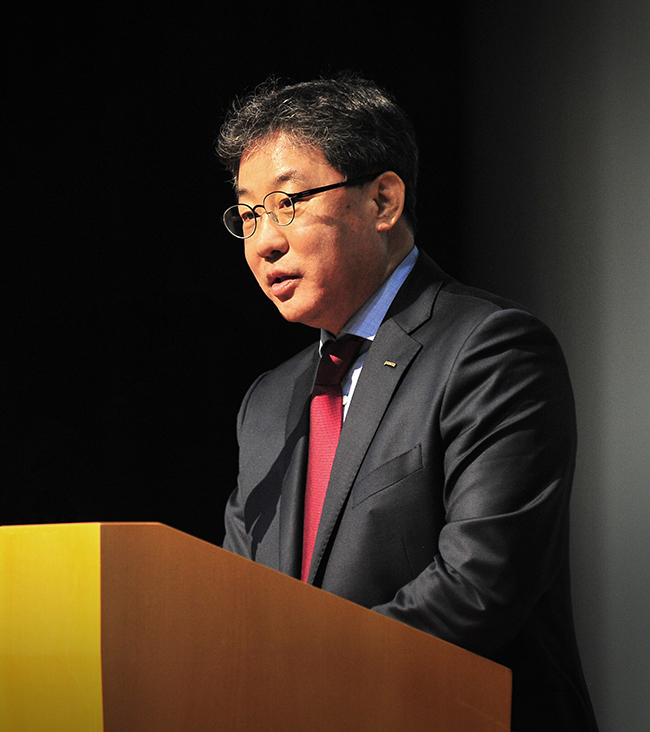 President Lee Young-hoon of POSCO E&C.
POSCO Engineering and Construction Co. (POSCO E&C) said on Nov. 19 that its consortium has been chosen as the priority bidder for a natural gas combined cycle power plant with the capacity for 120 Mw to be built on the Pulau Indah Island some 50 km from Kuala Lumpur, Malaysia.
The project is worth around 600 billion won, or $533 million.

Malaysia's local property developer Tadmax Resources Bhd, the Selangor provincial government-linked Worldwide Holdings Bhd in Malaysia and South Korea's state-run utility Korea Electric Power Corp. were jointly selected as the preferred bidder for the project, POSCO E&C said in a statement.

The consortium partner is Mitsubishi Corp. of Japan with POSCO E&C sharing a 60 percent stake and the Japanese company holding a 40 percent share of the consortium.

For POSCO E&C, the project will mark its first foray into Malaysia's power plant markets.
The company has focused on winning plant orders in Latin America since the mid-2000s instead of the Middle Eastern markets, where competition is tough among global builders over local plant projects, a company spokesman said.

In the deal, POSCO E&C will be in charge of engineering, procurement and construction of the plant and Mitsubishi Corp. will provide the main boiler equipment and turbine to the plant, he said.

POSCO E&C is set to sign an official agreement with the owner of the project early next year, which is to call for the completion of the project in January 2023.

The power plant, when completed, is to supply power to around 500,000 households in the Kuala Lumpur region.

A POSCO E&C official said that by winning the project, the company has secured a base to win more such orders in the S.E. Asian country, which is expected to build more power plants in the not-too-distant future.
The experiences that the company gained by undertaking various power plant construction projects in Latin America, including accumulated technologies and know-how, will be a great help to win more similar project orders in S.E. Asia, he said.
POSCO Engineering & Construction Co., Ltd. is engaged in providing construction services.
The company builds steel plants, power plants, chemical plants, mining and industrial plants, as well as civil works including roads, railways, harbors, land development, leisure and golf course and hydroelectric power.

POSCO Engineering & Construction Co., Ltd. also constructs residential buildings, business/commercial buildings, wastewater treatment facilities, water treatment and supply, desalination facilities and recycling plants. The company is based in Pohang, Gyeongsangbuk-do Province, South Korea.

POSCO E&C says it continues to distinguish itself with its success in new city and complex development projects, including the Songdo International Business District in South Korea and the North An Khanh New City in Vietnam, as well as in renewable energy projects, including solar, wind and tidal energy.

POSCO Engineering & Construction Co., Ltd. has overseas branches and offices in Australia, Brazil, Cambodia, Chile, China, Ecuador, India, Indonesia, Kazakhstan, Malaysia, Mexico, Peru, Saudi Arabia, UAE, USA, Uzbekistan, Venezuela and Vietnam. The company was incorporated in 1982.

"We will continue to evolve into a global total solution provider leading the 21st century by wisely coping with rapidly changing business environments based on our corporate culture putting people and technology first and realizing excellence in our technology competitiveness." the company said.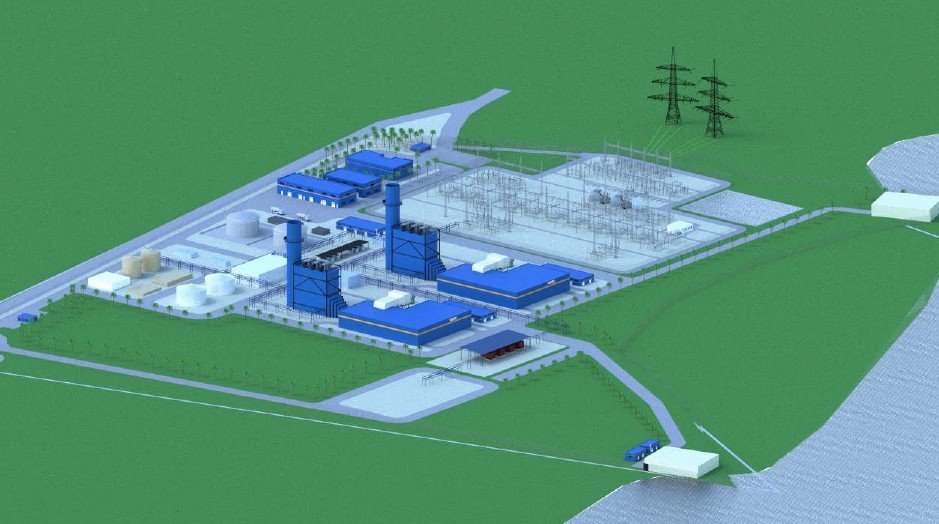 A bird's-eye view of the 1200MW integrated gasification combined cycle power plant in Pulau Indah Malaysia. (Photos: POSCO E&C)