By Deputy Minister Kim Sun-min of the Office of Trade and Investment at the Ministry of Trade, Industry and Energy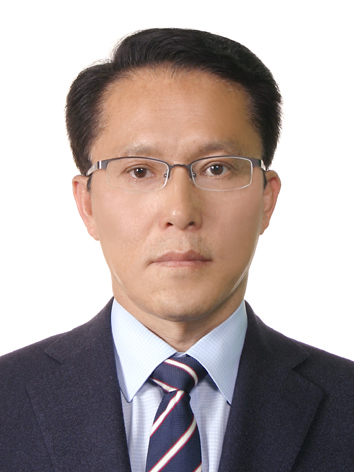 Deputy Minister Kim Sun-min of the Office of Trade and Investment at the Ministry of Trade, Industry and Energy. (Photos: MOTIE)
The 55th Trade Day anniversary event took place at COEX on Dec. 7. The event was designed to congratulate trade industry players' achievements this year. In particular, this year is remembered as a year of renewing Korea's trade industry records such as exports of semiconductors, general machinery and petrochemical products, amid the forecasting of topping $600 billion in exports for the first time, and $1.1 trillion in trade, the most-ever.

During the Trade Day anniversary event, 600 people recognized for their contribution to promoting trade won government orders and prizes, and 1,264 exporting companies were awarded with export towers.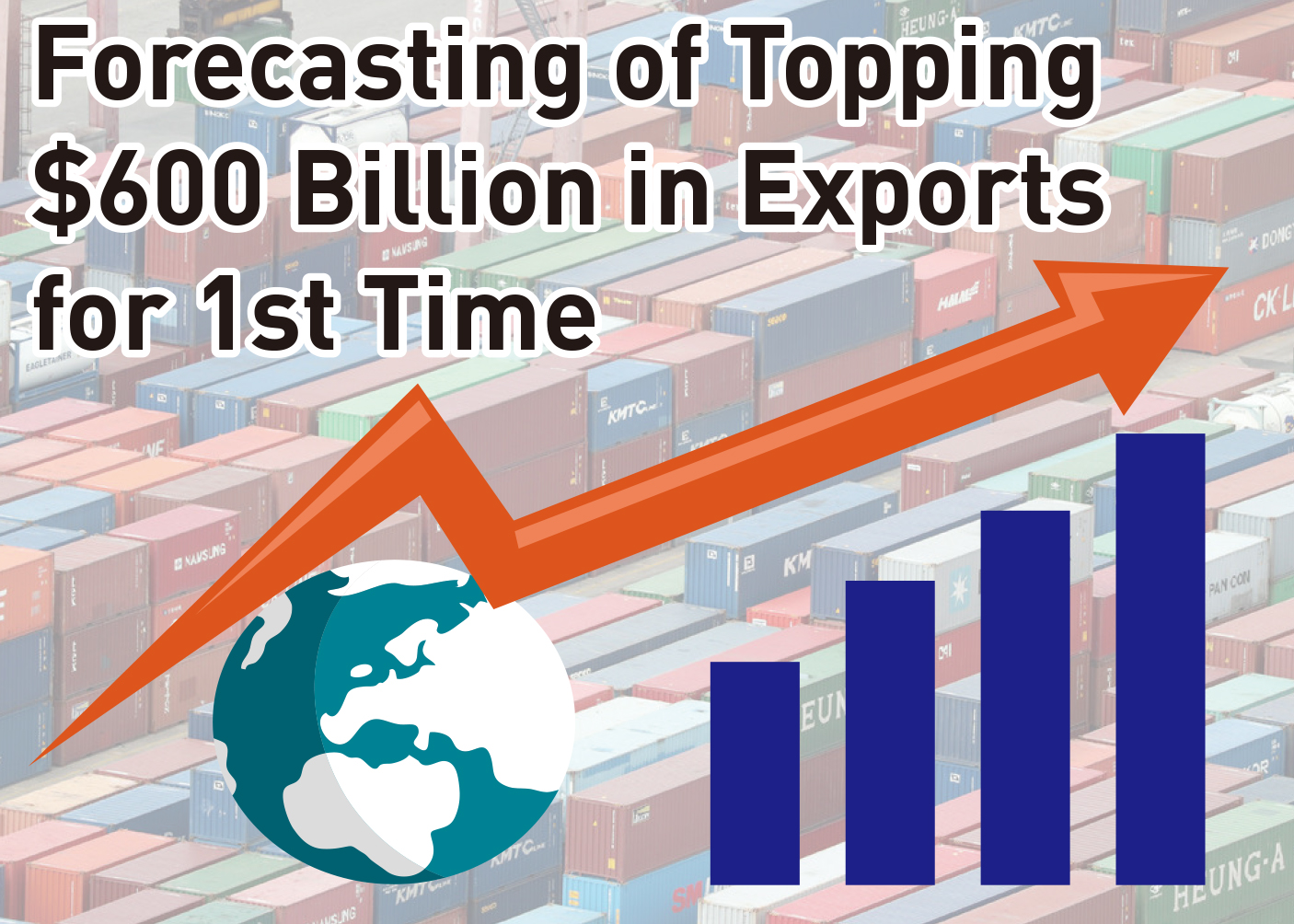 In particular, Samsung Electronics became the 1st company to receive the $90 billion export tower,; exporting items such as promising consumer products and new industry items as well as exporting markets such "New South" and "New North" countries have been diversified,; and 10 people and 10 exporting companies recognized for their contribution to job creation and shared growth as well as their families and a labor representative received awards from President Moon Jae-in in person.

In his commemorative speech, President Moon stressed that "our proud export achievements will have to lead to inclusive growth that makes all well-off." He suggested the direction of policies that expanded exports could lead to the expanding of good jobs and making people's lives more affluent.

If we live together well, companies grow with rising exports, and people, labor and company join forces in making an "inclusive state in which all live together well," he said, our national economy will make a leap forward anew and demonstrate a new hope to the whole world.

As a matter of fact, exports' trickle-down effects are getting weaker. Our country's exports logged 64.5 percent in their contribution to economic growth in 2017, but participation by SME and mid-size enterprise exporters with a greater job creation effect is still low, and their growth is stagnant.

The continuity of the industry ecosystem, established in the course of "fast follower" growth strategies, has stalled production and corporate growth, signaling dangers of declining manufacturing production and investments.

Our exporting industry now needs to undergo fundamental changes. In order to change exports' fundamentals, there must be innovation to resurrect the manufacturing. In this regard, the government announced the manufacturing industry innovation strategies to overcome the current crisis of the manufacturing industry, a growth engine, and make a leap forward as a manufacturing innovation leader anew.

First, we're pursing strategies to make industrial segments value-added one tailored to match each industry's maturity and global competitiveness to innovate mainstay manufacturing industries.

Second, the government will lay a foundation that the private sector may attempt to venture into new industries.

Third, the ministry is seeking to dramatically reinvent a production system to help SMEs and mid-size enterprises cope with the advent of the 4th Industrial Revolution.

Fourth, we plan to overhaul institutional tools so that they can shift into new industries of the future in a fast pace.
These are designed to bring about fundamental changes of the exporting industry. Competitiveness of exporting items will be enhanced through regulatory reform, diversification of products and making exports premium. The export territory will be widened to New South and New North countries, and SMEs and mid-size firms will be given greater access to the exporting industry.

In particular, 25,000 domestic companies will be shifting into exporting firms by 2022 through export mentoring, and diverse support steps to expand SMEs and mid-size companies' participating in exporting are planned like the expanding of voucher beneficiaries for domestic demand firms. Trade systems such as digital trade infrastructure buildup will be also expanded.

The global economy is forecast to maintain its recovery trend next year, but there still remain unfavorable factors toward Korea's trade such as the deepening of global protectionist moves and lower global economic and trade growth rates.
Chances are high that exports will rise next year, but its growth rate will decline. Major research institutions predicted Korea's trade growth rates ranging from a minimum of 2.0 percent to a maximum of 4.8 percent. They overall see declining export growth rates.

To Korea, a crisis may be translated into opportunities. Among countries which gained independence since the end of World War II, Korea is the sole country to rank 10th or lower in the world in terms of exports. Korea has become an export powerhouse on its own, and the nation had overcome a few crises such as oil shocks and the 1997 Asian financial crisis.

If the overall industry ecosystem is innovated and the trade industry undergoes fundamental changes, the goals of topping $1 trillion in exports and $2 trillion in trade will be attained. I believe that Korea will achieve a task of becoming an inclusive state in which all live together well as a global trade powerhouse.