Financial authority makes move as IASE delays Implementation of IFRSI from 2021 to 2022 as requested by global insurance firms, citing not enough time to prepare for new payment capacity system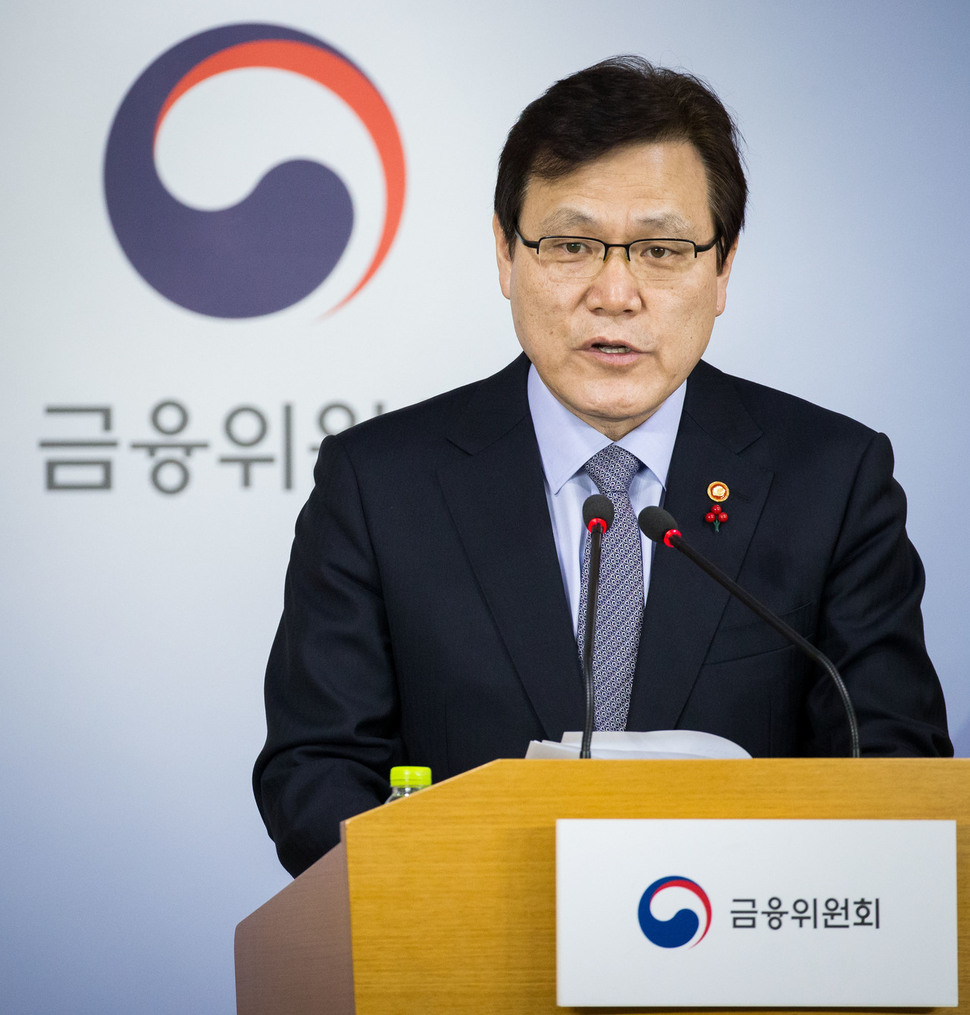 Chairman Choi Jong-gu of Financial Services Commission. (Photos: FSC)
The Financial Services Commission (FSC) has decided to put off the enforcement of the new K-ICS for a year, with IASE delaying the IFRSI from 2021 to 2022. The FSC announced the postponement at the first meeting about insurance firms capital soundness held on Nov. 27, which is intended to take up the issue of developing the soundness of insurance firms capital to a level of advanced countries.

The rate of RBC is a key factor in judging an insurance firm's ability to pay out insurance money, which is calculated by taking debts at the time insurance policies are sold, but by K-ICS, the debts are calculated based on market value, which will cut the RBC rate substantially.

When IASB decided to delay the enforcement of IFRSI on account of the lack of time for preparation on Nov. 14 as proposed by the global insurance firms, domestic insurance firms requested the financial authorities for a delay in the implementation schedule of the K-ICS.

The FSC will set up a task force to set up the regulations for the K-ICS gradual introduction in Korea under detailed plan next year, along with a plan for the new regulations for boost the capitals and asset management for the insurance firms to cope with the delay for the enforcement of IFRSI and K-ICS.

An official of the FSC said they will study the Solvency II case examples as the EU's new accounting supervisory rules were put together after 16 years of study and discussions for reference following a full analysis of their effects reflecting the opinions of the insurance firms.

FSC Vice Chairman Kim Yong-beom convened a meeting with representatives of financial institutions this morning to examine financial market conditions and make sure that Korea's economic and financial conditions are well prepared to deal with the recent market turmoil.

Korea's economic fundamentals remain strong, despite recent downward revision of growth outlook and concerns on global economic conditions. From the macroeconomic perspective, Korea's economic growth is expected to stay well above 2%. Its current account has recorded a 78-month-straight surplus.

It maintains sound fiscal balance with 2.3% of GDP in fiscal surplus. Korea's currency exchange and CDS premium are stable compared to those of major emerging markets. From the microeconomic perspective as well, Korea's economic and financial indices have improved since the financial crisis of 2008. Banks' short-term external debt ratio decreased, while BIS capital adequacy ratio increased.

Banks have sufficient buffer against external shocks since they had turned net creditors in 2016. The self-assessment above is in line with evaluations by credit rating firms. Moody's, S&P and Fitch maintain good credit ratings with Korea, highly evaluating its external and fiscal soundness.

Overall, Korea has strong fundamentals to weather the recent turmoil in domestic and global financial markets. Given its characteristics of a small open economy, however, Korea may not be immune to the effects from external and internal uncertainties. In particular, readjustment of asset prices with monetary normalization in major economies may increase volatility in financial markets.

The FSC will come up with capital market reform measures to make Korea's equity market more attractive to investors. The measures will be focused on providing investors with diverse but stable investment opportunities to help more capital channel into capital markets; and providing companies with funds needed at each stage of its business lifecycle.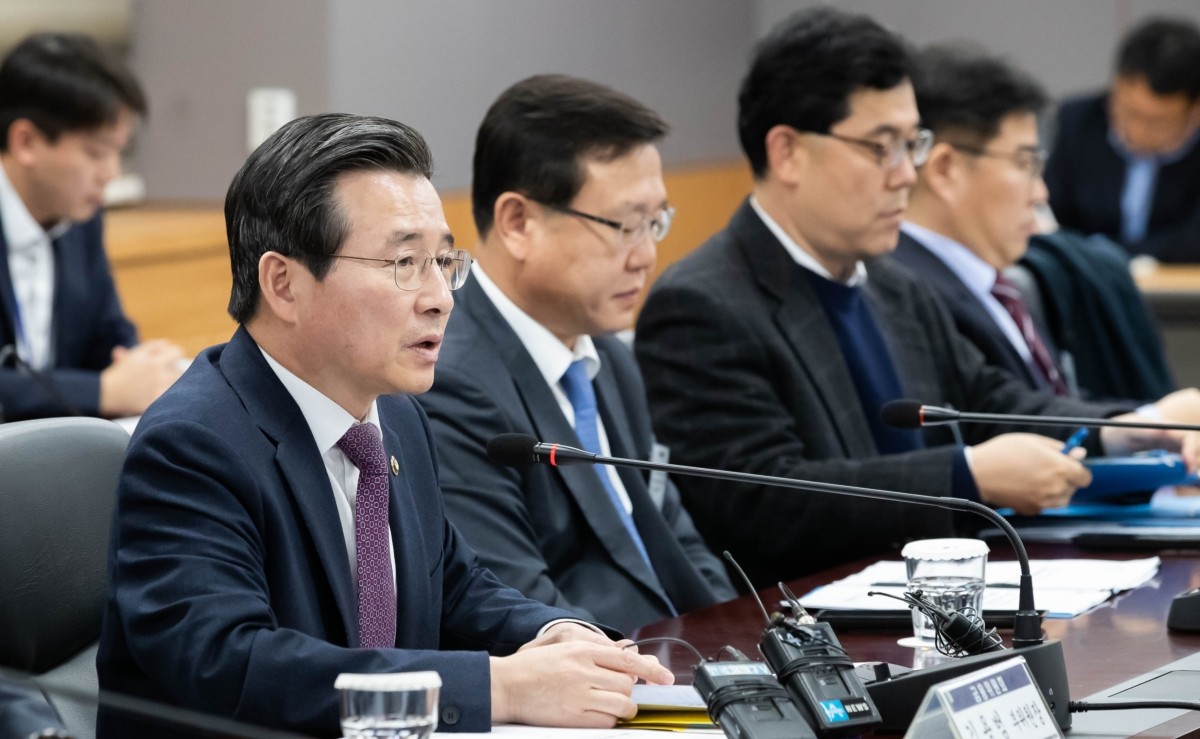 Vice Chairman Kim Yong-beom of Financial Services Commission, presides over an FSC meeting.