Science, ICT & Future Planning Ministry to Turn to Exploring of New Industries and Job Creation
Sets its vision of realizing a 'creative economy' and people's happiness through science, technology and ICT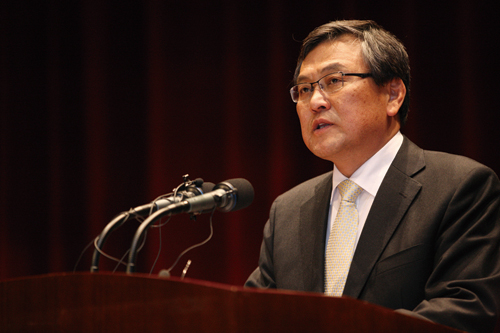 Minister of Science, ICT and Future Planning Choi Moon-ki
Minister Choi Moon-ki of the Ministry of Science, ICT and Future Planning said his ministry will realize the so-called "creative economy" by nurturing the nation' s science, technology, and ICT sectors into world-class ones in order to create new industries and spread convergence to each industry.
In a policy briefing to President Park Geun-hye at Cheong Wa Dae on April 18, Minister Choi said, "Only the industries that have already existed have hit a wall in creating jobs and achieving economic growth." The Korea Communications Commission and the Nuclear Safety and Security Communication also participated in the policy briefing session.
Minister Choi pledged his ministry' s mission of playing a pivotal role in ushering in an era of a creative economy, as the now-defunct Science and Technology Ministry as well as the Ministry of Information and Communication were cornerstones in the nation' s industrial development and informatization in the 1960s and 1990s.
He said his ministry unveiled its vision to create 400,000 jobs by 2017 through science and technology development and ICT convergence, expecting the science & technology and ICT fields to account for 70 percent of the nation' s employment to population ratio.
The ministry set its vision of realizing a creative economy and people' s happiness through science & technology and ICT. To this end, the ministry put forward its top five strategies: building an ecosystem for creating a creative economy; strengthening R&D and innovation capability; evolving software and content into key industries; promoting international cooperation and globalization; and realizing science & technology and ICT in the interests of people.
START-UP ECOSYSTEM, IDEA EXPLORATION
Choi said his ministry will put national R&D and ICT energies into fostering an environment for business start-ups by promoting collaboration with related government ministries, including the Small & Medium Business Administration and the Financial Services Commission. It plans to establish and operate a software bank so that a software distribution ecosystem in which SMEs' software products are given due assessment can be built.
The ministry will aggressively turn to exploring new industries. To this end, the ministry will launch projects to create new industries, including convergence between science & technology and ICT, and a combination of science & technology and cultural content.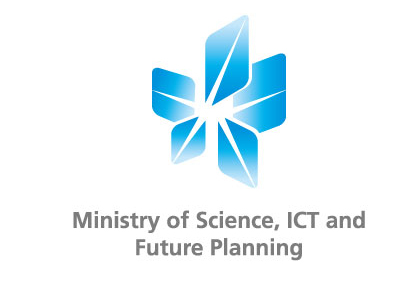 In an effort to make software the pillar of the creative economy, the ministry will revamp all cycles of software manpower development by enhancing primary and secondary school students' understanding and concern over software and spreading software education programs tailored to meet specific needs between industry and academic circles.
The ministry said it plans to help universities provide training programs to students who want to be involved in business start-ups.
The ministry said it will work to boost scientific research and development with sales of state-funded institutes rising to 500 billion won in 2017 from 107 billion won in 2012.
It also plans to extend the number of the top 1 percent most cited scientific research papers to 5,000 in 2017 from 1,268 in 2011.