DK 2018 Slated for Oct. 31-Nov. 4 at KINTEX under Theme 'Design Driven Innovation'
Displays some 2,500 prominent design products made by 500-odd Korean and foreign companies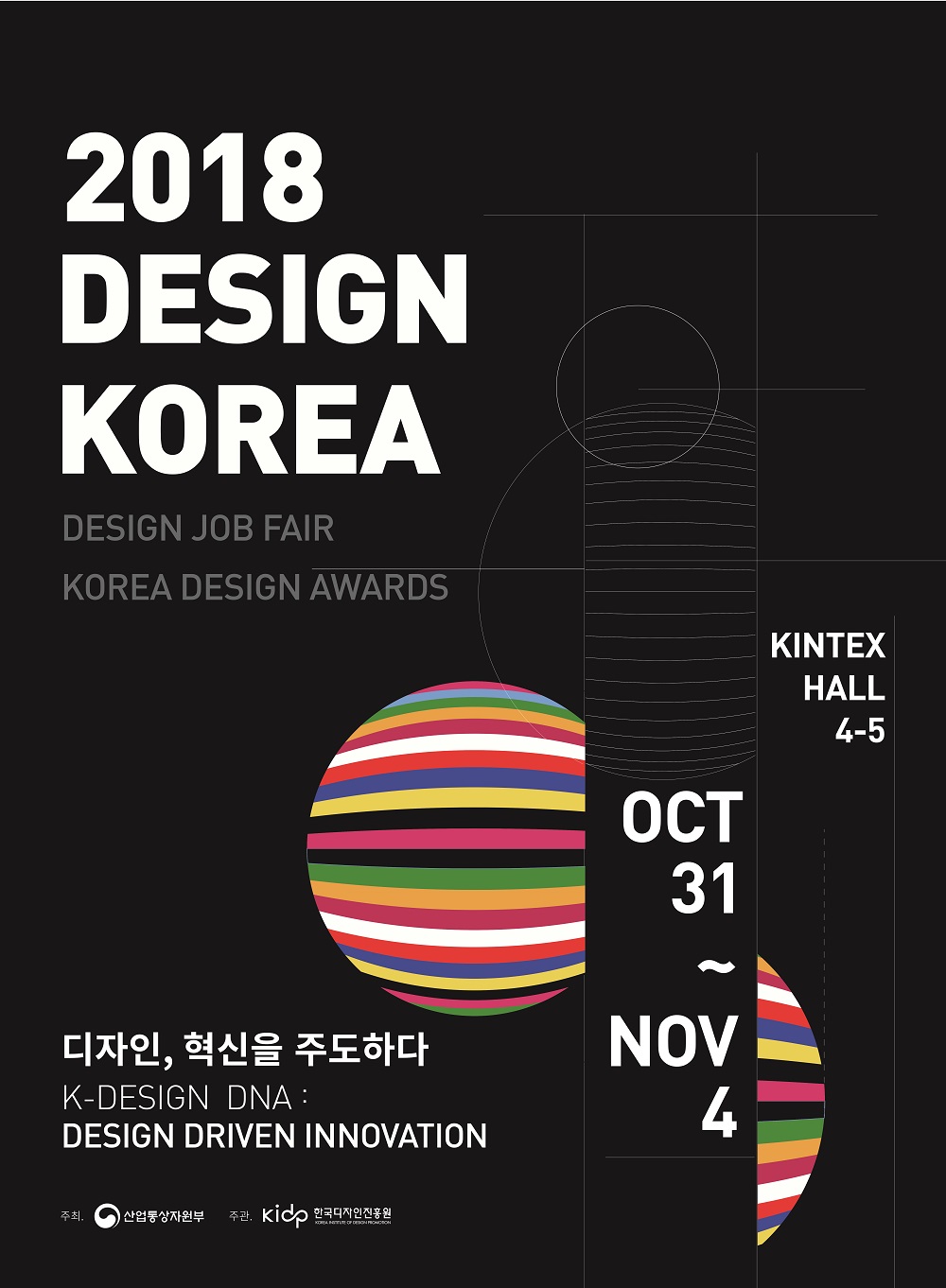 A poster of the 2018 Design Korea slated for Oct. 31 through Nov. 4 at KINTEX in Goyang, north of Seoul.
The Design Korea 2018 (DK 2018) will showcase some 2,500 prominent design products made by 500-odd Korean and foreign companies.

The DK 2018 will take place under the theme "Design Driven Innovation" at KINTEX in Goyang, north of Seoul, from Oct. 31 to Nov. 4.

Design Korea is the largest design business exhibition in Korea and one of the most famous in Asia. It is hosted by the Ministry of Trade, Industry and Energy and organized by the Korea Institute of Design Promotion (KIDP)

The DK 2018 is expected to attract about 60,000 visitors. Taking the lead in popularizing Korean design culture, Design Korea is increasingly establishing itself as a comprehensive business festival in the design sector.

The event offers a great opportunity to see the winners of the world's most honorable design awards and see the global design trends at a glance. It also serves as a venue for lectures given by world-famous designers, to promote the value of design and discuss its promising future.

The DK 2018 will also coincide with the Design Job Fair, designed to match companies wanting to hire prominent designers and job-seeking designers.

Participants of the Design Job Fair will be offered a showcase to exhibit 200 design products.
They are expected to get quick feedbacks from questions of companies wanting to hire designers through job employment coordinators. Twenty-four designers working abroad will be invited to hold one-on-one consulting meetings with companies wanting to hire designers.

In the knowledge-based information society of the 21st century, creativity and imagination creates new values and leads the world. In this time and age, creative ideas blossom through good design, which either by itself or by converging with different industries, presents new added-values.

Design moves people's hearts and minds, brings out emotion and makes people to empathize. Design is the key force leading the businesses and the nation through the creative economy.

Design Korea celebrates its 16th year in 2018 and will show the present and future of Korea's design industry, which stands at the center of the creative economy.

As Asia's most representative global design business fair, the DK 2018 offers huge business opportunities, bringing together business leaders from home and abroad to exchange ideas and introduce innovative design products of Korean companies to the global market.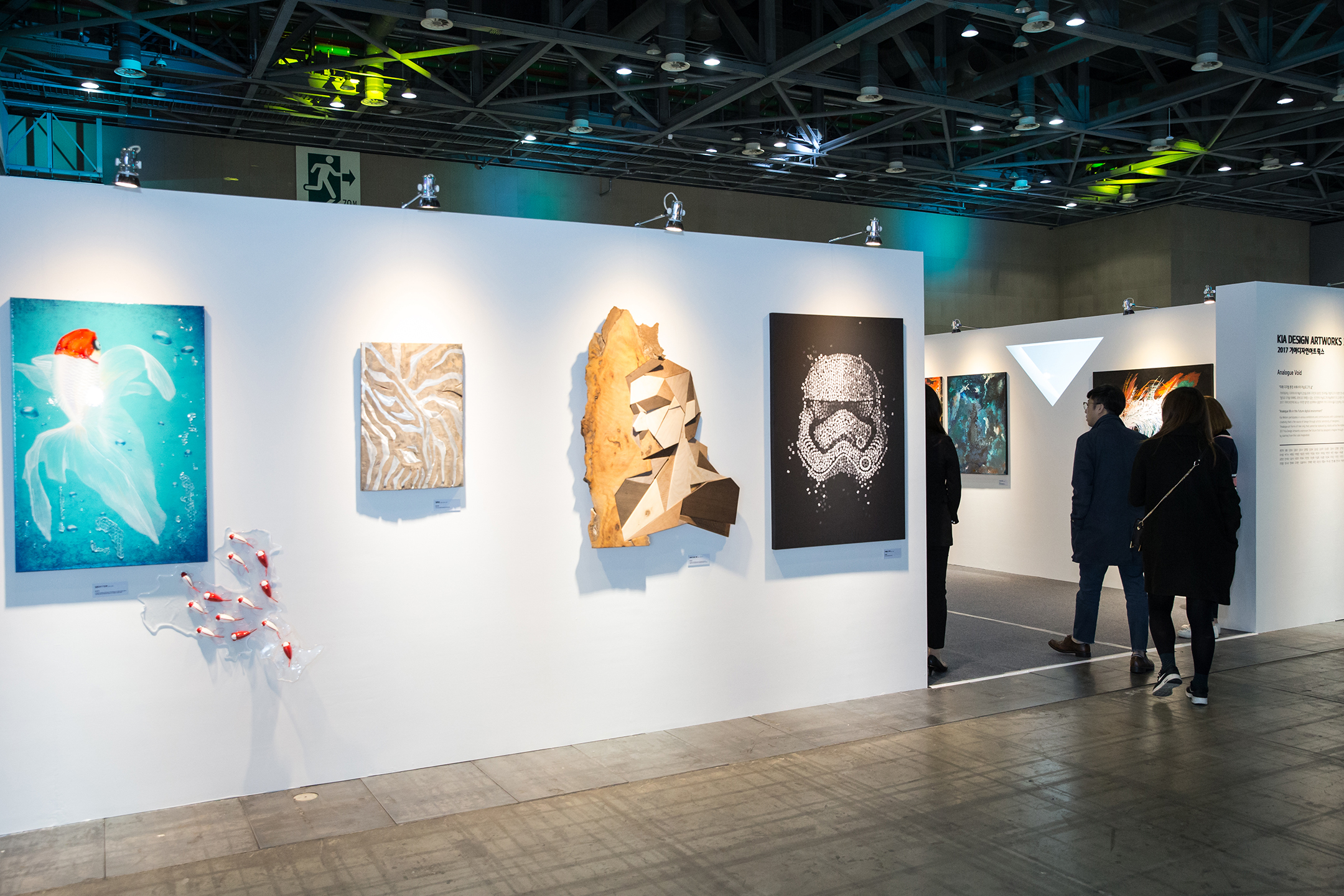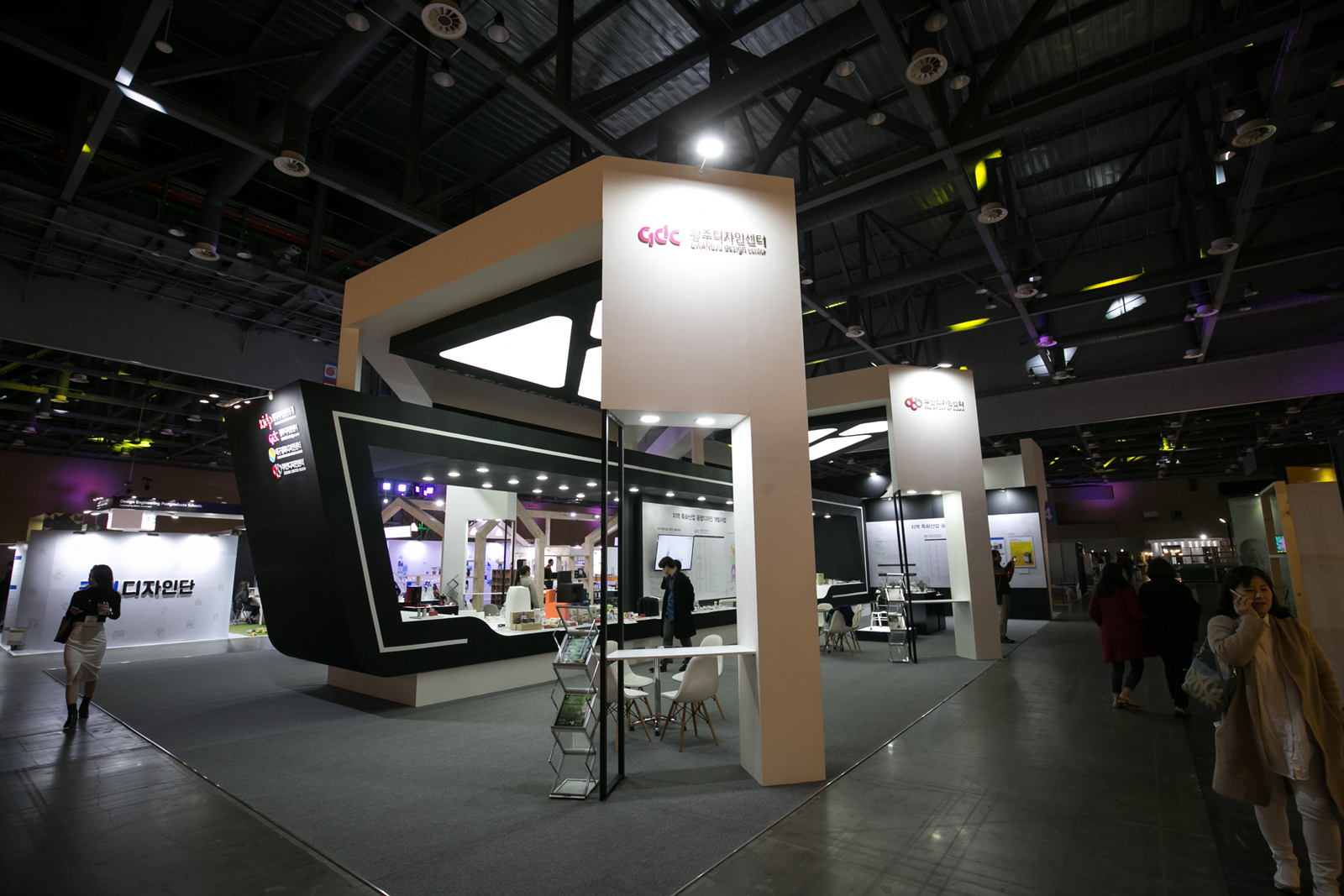 A view of a booth of the 2017 Design Korea. (Photos: KIDP)