The strategy has been called a revolutionary concept as it makes the bank a partner in financing, not limited to supplying funds as an organizer of financing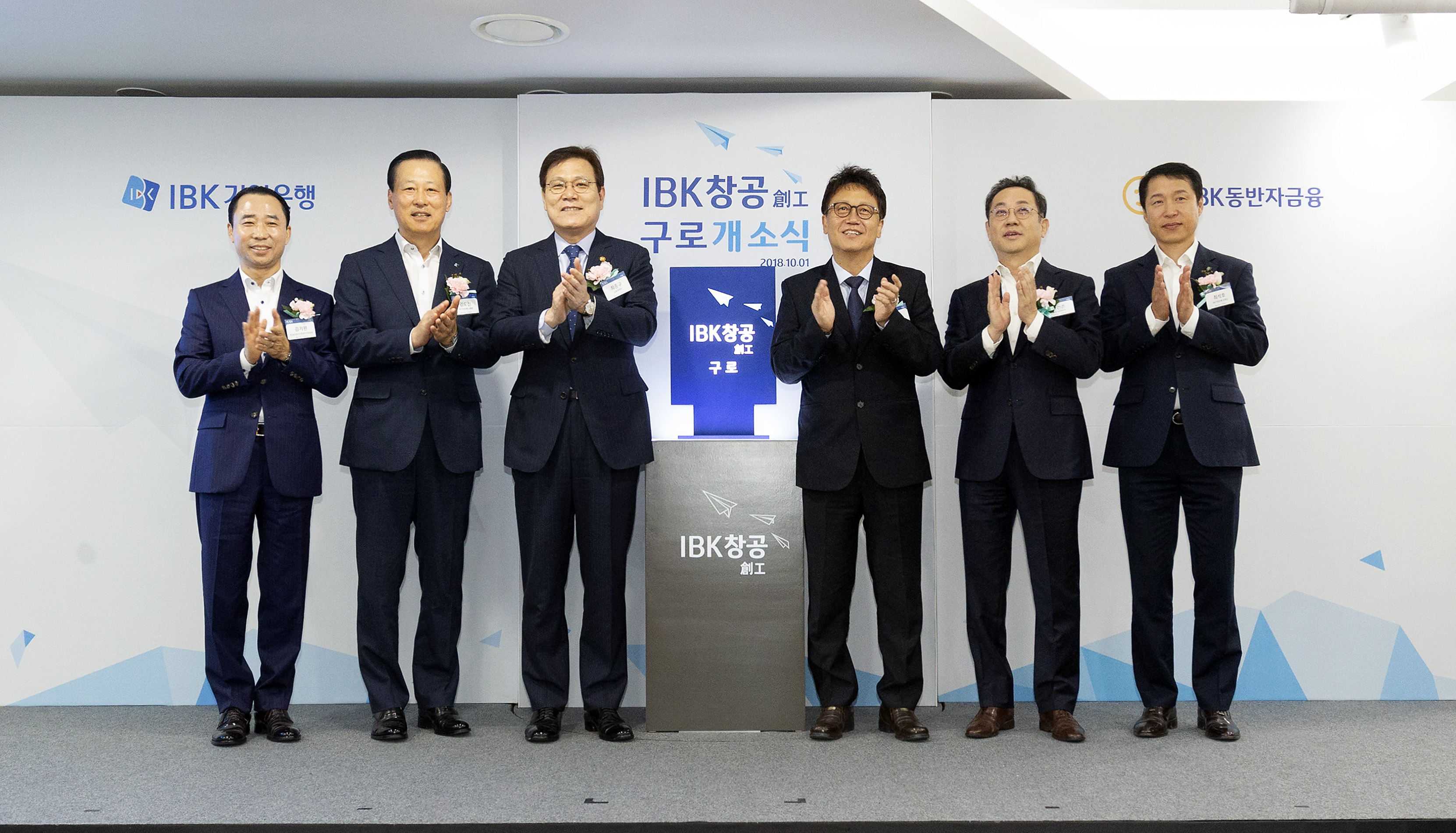 A group of dignitaries clap hands at the opening of the IBK's Changkong branch in Guro-dong, Seoul,Oct. 1, led by Chairman Choi Jong-gu of Financial Services Commission, 3rd L, Rep. Min Byung-doo , chairman of the National Assembly Political Committee, 3rd R, and President Kim Do-jin of the Industrial Bank of Korea(IBK), 2nd L, among others. (Photos: IBK)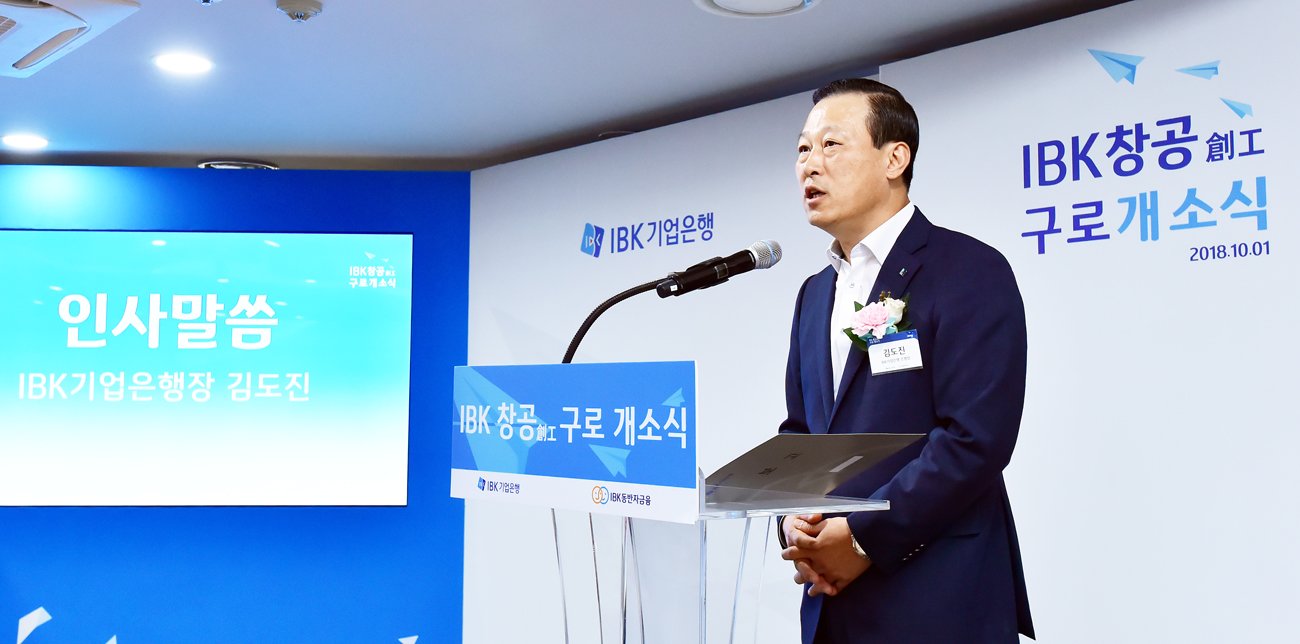 The Industrial Bank of Korea (IBK) says it has stuck with a plan it announced on Aug. 1, last year, to push for a special loan fund to boost the national economy centered on SMEs.

IBK officials said the so-called "Partner Financing" is a revolutionary concept in the industry to make the bank a partner in financing, not limited to its past practice of supplying funds as an organizer of financing.

The bank ultimately adopted the "3-up Platform" based on three ups, Scale-up, Level-up and Cycle-up to ensure the success of its corporate borrowers by supplying its funds based on their business cycles.

This year, the bank set up 23 tasks in four financial sectors, including finance, resurgence financing, job creation finance, and the virtuous cycle finance.

The bank already provided 18 trillion won of the 20 trillion won as of the end of September for startups this year.

The bank has been running special welfare projects by making its marginal spaces available, including the IBK Blue Sky, the Children's Joint Home for SMEs, and Exit PEF for the CEOs about to retire.

The bank also has been running projects that no financial institutions dared to take to add to its reputation as the leading financial partner. They have been successful in getting favorable responses from both the financial market and customers.

The IBK Blue Sky, its representative financial project, has been adopted from the Silicon Valley's venture firms support system, to be run as a platform to give financial support to startups with great potential.

The selected firms are given office space, along with the investments and loans, in addition to one-on-one consultations and opportunities for networking with diverse investors both at home and abroad.

The bank will pick around 20 startups to benefit from its support programs. The first firm was picked last December to open an office at the building in Seoul where the Mapo Branch operates. In October, the second firm will be picked to open an office at the Kuro Branch in Seoul.

The bank is in the process of planning to get the partnership finance thru a digital system at the SME management support platform, tentatively called, IBK Box.

CEO Kim Do-jin has vowed to run the bank to become a reliable "financing partner" for startups and smaller firms by making bold investments. Last year, the lender announced its ambitious plan to grant 100 trillion won ($89 billion) worth of loans for the next five years exclusively for startups as part of the bank's future business plan to support startups and create more jobs.

IBK said it aims to create 100,000 jobs through the five-year investment, while actively engaging in M&A activities with small- and medium-size enterprises (SMEs) in a bid to strengthen competitiveness of the nation's economy. " Commercial banks used to play an assistant role to financially support firms. The IBK aims to expand the role into a financial partner that engages more actively to promote their success in business," Kim said in a statement.

In order to help strengthen competitiveness of the nation's SMEs, the IBK recently introduced three loan products - the IBK Startup 3Plus, New Growth Vision Startup and Venture Startup Loan - designed exclusively for these companies.

Along with its financial programs, IBK has also invested in establishing incubators for them. Its first startup support center opened in Mapo-gu, Seoul, and will open a second one in the capital soon. The bank selects promising startups to finance them while offering a business venue within the centers.

IBK said it will build more centers outside the metropolitan area while aiming to attract more than 500 firms by 2022. Selected firms are expected to be granted up to 50 million won as an initial investment.

Kim also promised to fully engage in creating jobs. " IBK will closely work together with the government and private sector to create 100,000 jobs," Kim said.